February 1, 2013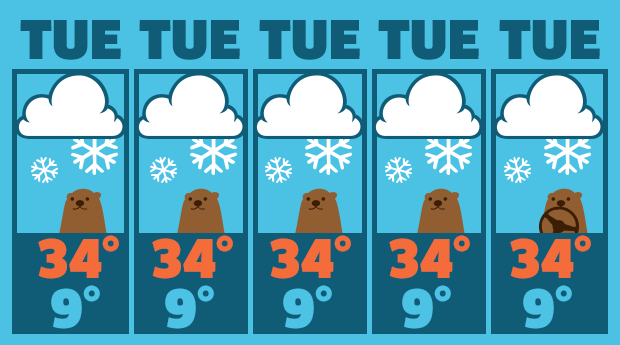 Years ago, there was a time when comedy meant something. There was Animal House, which explored the importance of brothership and male bonding with raw honesty; there was Office Space, which spoke to dissatisfied workers everywhere in a way that no film had before; and, of course, there was Groundhog Day.
Groundhog Day is one of the all-time great comedies, and it shouldn't surprise you to hear it's not just some goofy Bill Murray vehicle engineered for big laughs and steady DVD sales. No, when you really think about it, Groundhog Day is a film that resonates deeply with nearly everyone that views it. The movie speaks to an ever-growing generation of Americans that hates their jobs, their lives and pretty much everything around them that contributes to the agonizing dullness of their existence. Best of all, it speaks to these people with a positive message—one that empowers them to ignite change in themselves.
That's right, watching Groundhog Day can make you a better person, but the bigger question is: can it make you a better marketer?