What MLK Day Says about Your Company's Character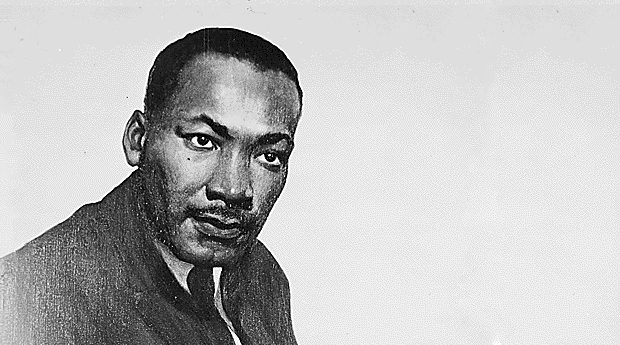 The climate of the 1960s bears an unfortunate resemblance to the state of our country today. We are dealing with issues of political and urban unrest, race baiting and gun legislation. We live in a polarized nation of red state vs. blue state, gay vs. straight, black vs. white and the haves vs. the have nots. Citizens in some states are even petitioning to secede from the nation. What is truly amazing and inspiring, however, is that someone would combat these issues not with a closed fist of hyper aggression and willful ignorance, but an open hand of love and understanding.
Inspired by the work of Ghandi, Martin Luther King, Jr. saw the answer to the ills of his fellow African-Americans not in force, but in love. Preaching non-violent resistance against a backdrop of extreme hate and violence, King influenced our country to guarantee the rights of all citizens.
In light of today's issues, it is mind-boggling that many choose not to acknowledge his contribution to the welfare of our country. It took almost 20 years for all 50 states to observe the federal holiday. Even still, there are companies that refuse to celebrate his work.
And yes, we're looking at you, corporate America.
Why it's Important
Dr. King's life work and ultimate sacrifice leading the civil rights movement has greatly influenced not only the rights of African-Americans, but women and other marginalized groups as well. As one of the greatest orators in history, he exposed truths about our country that many would rather not face, but in a way that made them empathetically take notice.
King marched with other African-Americans and worked hand-in-hand with people of all races, nationalities, sexual orientations and religions, recognizing our mutual need for love, respect and, of course, the hope of achieving the American Dream. His legacy has been recognized as part of our national heritage, reflecting America's best ideals in justice, equality, democracy and human rights. If that doesn't earn you the respect of your fellow man, I don't know what will.
What it says about your company culture and priorities
At a former company, I questioned my boss as to why we didn't observe the Martin Luther King Jr. holiday. We were a large firm that emphasized diversity, our staff was 60 percent African-American, and we were located in Atlanta—the birthplace of MLK, the location of the King Monument, Ebenezer Church where he preached and Morehouse College where he attended school. His legacy could not be denied nor ignored. Shockingly, my boss wouldn't even hear me out. He said, of his employees:
"They have two floating holidays. They can take the day off if they want."
What? Really? I was stunned.
This same mentality can be observed in many corporate offices across the country. Despite all the talk of multiculturalism and tolerance, if you refuse to observe a holiday that acknowledges the man who, in no small part, has inspired your internal policies and culture—in addition to being one of the greatest Americans in history, among the great leaders, thinkers and heroes—then diversity is obviously not a priority at your company. It could be considered business as usual at best or passive racism at worst.
Is there really a good reason not to take off the day?
What is more mind-boggling are the reasons why companies refuse to celebrate the holiday. It makes sense that healthcare professionals continue caring for the sick and for law enforcement to keep our streets safe. And, let's face it, retail organizations don't even close for Thanksgiving anymore (but that's another argument).
The most vocal reasons for not observing the holiday are the impact of taking another holiday on production and budgets as well as the fact that MLK wasn't an elected official. I'm sure there are many other arguments that could be made against observing the holiday, but, by the same token, I'm sure they could all be summed up with one word: bullshit.
If a company remains open on MLK Day on claims of productivity, then shame on them. Studies show that overall productivity is largely unaffected by PTO within reason. And if we're not celebrating days that don't honor elected officials, then we need to take Labor Day off the calendar as well as the myriad other holidays that don't celebrate elected officials.
So, what will you be doing on Monday?
It's a sad state of events that the only place you can truly escape the legacy of Dr. Martin Luther King, Jr. is in the workplaces of Americans on the day we're supposed to be celebrating it. Places where his efforts to improve the quality of life of his fellow Americans has opened doors of opportunity for all people, and has made our country a better place.
Only around 30 percent of all companies in the country observe Martin Luther King Day. By not recognizing the holiday, companies are not only sending a message that their diversity programs are just lip service, but they're are also missing an opportunity to practice goodwill. Companies such as Comcast, in addition to giving their employees the day off, also encourage their staff to use the day to volunteer at their favorite charities or for a good cause.
This year marks the 50th anniversary of Dr. King's monumental "I Have a Dream" speech. To the 70 percent of companies that don't honor the King Holiday, I challenge you to watch this video, then justify your decision.
Whether you end up working, have the day off or are performing a day of service, I encourage everyone to honor the man and the message.
As for the 70 percent of firms that don't honor MLK Day, I have a simple message for you. Shame on you.