February 13, 2013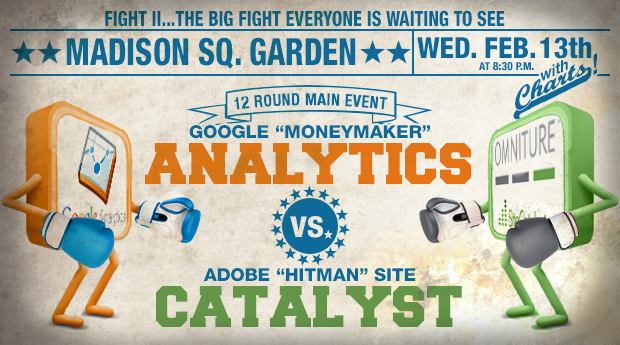 "Float like a butterfly, sting like a bee. His hands can't hit what his eyes can't see." While Muhammad Ali's famous quote addressed his strategy to defeat the reigning heavyweight titleholder, the underlying message is just as applicable when considering Google's approach to becoming the Analytics champ.
For a company worth billions in assets and infrastructure, Google has remained just as agile and unpredictable as in its heyday as a tech start up. By constantly offering new services and nimbly adjusting existing features in response to customer needs, Google remains an unexpected contender—hitting hard and hitting where it counts.
Google has announced many exciting new features coming for Analytics Premium in 2013, such as a new measurement protocol, custom metrics and better support for offline traffic and conversions over multiple devices. SiteCatalyst, however, has already rolled out many improvements in areas such as reporting with its recently released version 15.
Does Google Analytics Premium have the juice to knock out Adobe's updated SiteCatalyst, or does Adobe's product have the upper hand? As promised, we're taking another look at how our competitors stack up to see which analytics platform reigns supreme.