October 25, 2017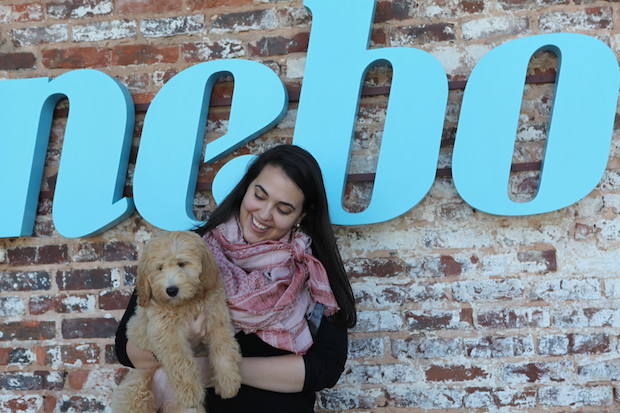 It's no secret that Nebo loves animals. From the Change Your Chicken Challenge, to working with PAWS Atlanta, to launching the Rescue Pledge, we strive to make the world a better place — not just for humans, but for our animal friends, too.  
On any given day, you can find up to three dogs running around the office, sitting on laps, eating trash or causing general mayhem. And it's been that way since the beginning. From day one, when Brian's beloved Terminator roamed the halls of Nebo, to our newest pup Pipa, we've always been a dog-loving agency.
The chew toys are copious, the dog beds outnumber the couches and there's a whole dog calendar just for puppy reservations. In case that's not enough, the #Aww Slack channel pings all day with puppy pics (and sometimes cats).
I think it's safe to say the dogs are something that makes Nebo special, and we wanted to introduce the world to our favorite four-legged friends. Hopefully they'll make you as happy as they make us.