August 2, 2013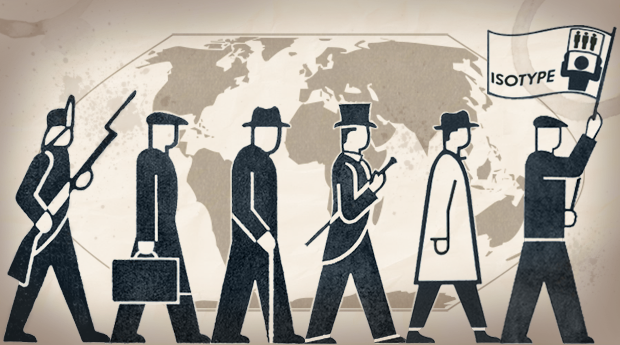 The common cliché is that a picture is worth a thousand words. However, the worth of an image is still grossly undervalued. A picture has the ability to break down barriers of misunderstanding across languages and cultures, while using universal truths and experiences to help people make connections.
Of course, it's easy to see how a picture could lose its perceived worth. Today we are so inundated with imagery that it seems very commonplace, from skulls to represent poison, to street signs that tell us when there are children at play, to directions on how to put on a floatation device should our plane lose altitude. And of course, there are those wonderful things called infographics, which help break down the loftiest, dustiest, most impenetrable statistics into easy to understand bite-sized chunks. You can't visit a website, open a magazine or even go the bathroom these days without seeing one.
There are many people throughout history who helped push the use of infographics to be commonplace. Most notable among them is Edward Tufte, whose book, The Visual Display of Quantitative Information, is considered the Bible on the subject. However, Tufte is far from the first to use pretty pictures to make things simple and easy to understand. Way before Edward Tufte mortgaged his home to finance his book on infographics, a polymath by the name of Otto Neurath saw value in images being more than just a pretty picture. He had a vision of using images as a universal language, changing the way we look at statistics and, yes, the restroom… forever.