August 30, 2013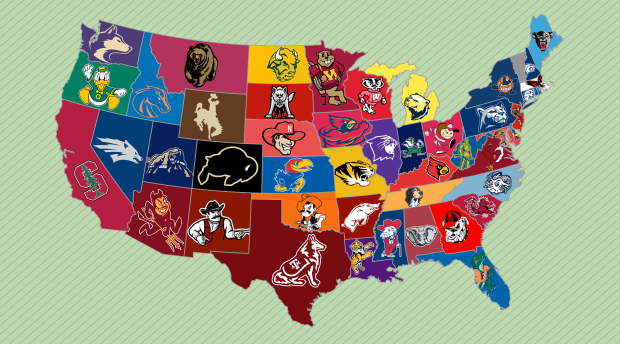 It's finally upon us. No need for explanation. If you've got a heart that pumps blood and feelings that feel and a Fathead of Julio Jones, then you know what I'm talking about. With college football underway and the NFL season right around the corner, it's no wonder this is the favorite time of year for so many people.
Being based out of the South, Nebo's office is full of fierce college football loyalty. It seems to be a point of some confusion for those coming from other parts of the country. If you don't understand the scale of college football fanaticism in the South as it relates to other parts of the country, maybe we can help you out with one of our favorite things in the world: analytics.
ESPN released viewership data for the 2012 college football season, ranking big market cities in terms of the percent of the population that watched college football. Check out this cartogram showing the results. As he always does, Nate Silver did some very interesting stuff with these data to find the true fan base of different Division-I schools.