Making Your Corporate Character Count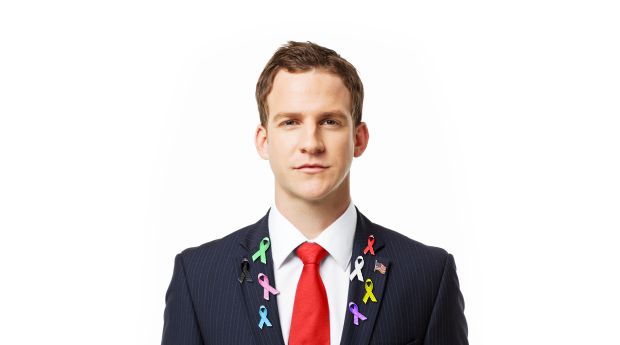 We've all seen the cliché image of corporate giving. A huge corporation writes a check to the charity of the week in exchange for some good press and looking a little less evil in the eyes of consumers. Although we'd never admonish anyone for donating money or volunteering his or her time to a worthy cause, this model of corporate responsibility is perfunctory at best. It is the equivalent of getting a little league trophy. You've shown up, but you haven't really earned anything. You've done nothing to show your dedication, endurance, skill or strength. You didn't give your all.
You didn't do anything to prove your character.
The best organizations, however, do more than just show up. They have a purpose behind their philanthropy that falls in line with their mission and values. It is a natural and authentic part of their business and it's ingrained in their culture.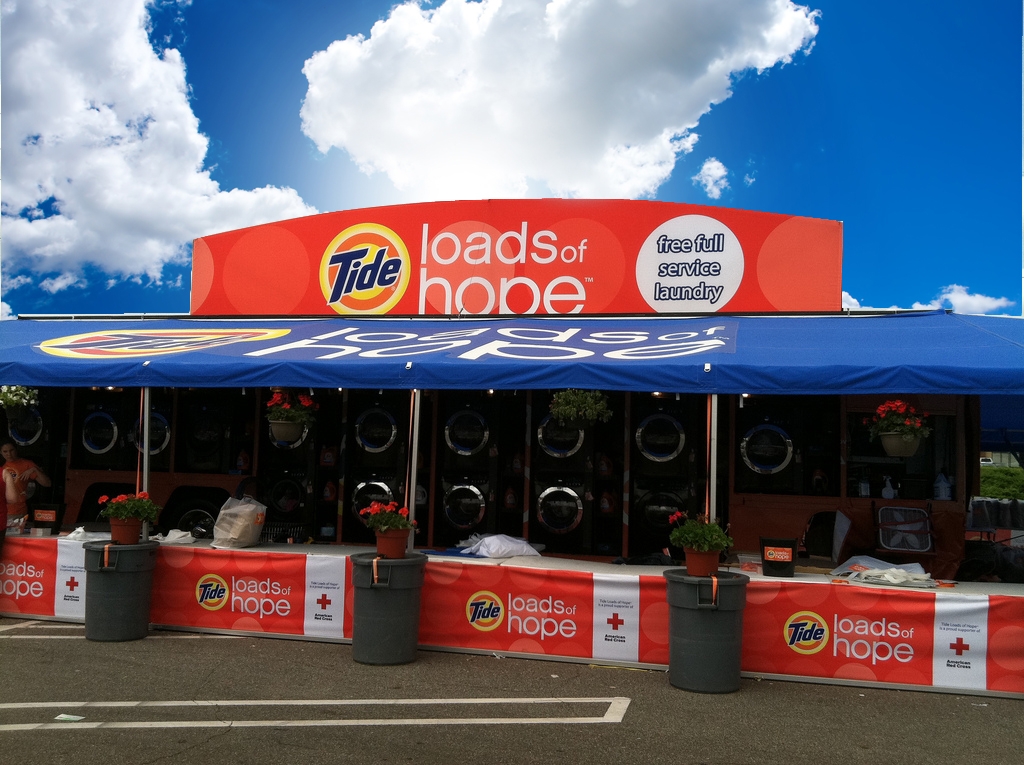 Some examples are brands like Tide, whose Loads of Hope truck provided something as simple as clean clothes and a sense of normalcy for people affected by tragedies like Hurricane Sandy. Or Starbucks, which has embraced a number of sustainability and corporate responsibility initiatives to impact the livelihood of its customers and ensure the long-term viability of the markets it relies on for coffee. It's brands that go above and beyond like TOMS, which gets consumers in on the action with its "Buy One Give One" business model, providing shoes and glasses for people a world away.
These brands are not just bettering the world; they're also standing for something greater than their bottom line. In fact, though some would view expending such energy on philanthropic efforts a waste, in reality, it's just good business. And, if they get good press from it, all the better for the cause and the company.
What We're Doing to Make Sure We Do Our Part
At Nebo, we take our culture very seriously. Everything we do transcends from it. It's the reason our team gets excited to come to work every day - not just to get the job done, but also to do work that truly makes a difference. For us, it's not just about selling digital marketing. It's about doing work that means something. This philosophy is what sustains our culture, gives the team a sense of purpose and, most importantly, helps better the world around us.
We're happy to have worked on some charitable efforts in the past, like the Rescue Pledge campaign we initiated with one of our clients, P.L.A.Y., to support animal shelter adoptions, and the Eames House 250 Project that helped raise funds to preserve a historical piece of architecture. However, as our company continues to grow, we see a strong need to stretch our philanthropic wings and do more in the communities in which we thrive. This includes efforts to find homes for our furry friends, as well as initiatives that support our fair city.
A Few Things to Consider
As part of our initiative to increase our social impact, we've developed a few guidelines to help us along the way.
1. Identify Causes Connected to Your Business: The adage "charity starts at home" is no less important than when it pertains a brand's philanthropic efforts. Companies should look to their communities and find ways they can make an impact.
2. Look at Shared Values within Your Culture: What are some of the things that your co-workers value and hold dear? Doing a little internal naval gazing is a great way to find something that your company will enthusiastically champion.
3. Support Causes That Stand by Your People: Tragedy strikes close to home too often, and rallying behind a cause to help share the burden of their pain and spreading awareness means a lot. Not just to the cause, but to the employees affected and the morale of the team.
4. Incorporate What Makes Your Business Successful: There's nothing wrong with donating money or doing the usual volunteer services. However, you should look at your philanthropic efforts the same way you look at your business, finding new ways to solve problems using the skills and resources already at your disposal.
5. Think Big: Though the problems of the world are daunting, we shouldn't shrink back our efforts. Challenge convention and look for ways to make an impact that others may not have tried before or perhaps have written off as impossible.
6. Have Fun: Standing up for a cause is serious work, but it should also be enjoyable. Don't make it a chore or something to check off a list. Make it something in which everyone gains a sense of accomplishment and fulfillment.
Brands That Inspire Us
In the course of developing our guidelines, we came across a few brands, some celebrated and some not so much, that consider philanthropy just business as usual.
Panera Bread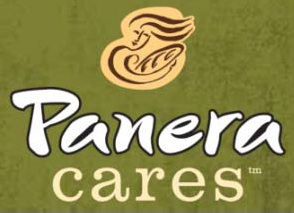 When we heard Panera Bread was opening its Panera Cares community cafes, we couldn't wait to visit one. Committed to fighting hunger, the brand opened these cafes in impoverished areas around the country, offering patrons the option to just pay whatever they could afford. Though many have called the concept ludicrous, Panera has seen success by tapping into the altruism of its customers.
Mattel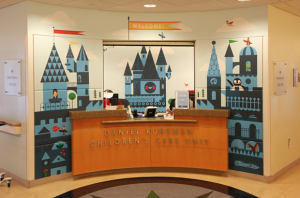 The Children's Hospital at UCLA was everything you'd expect from a medical facility: white, clean and linear. However, the stark look wasn't good for children for whom playing is an important part of their recovery. Mattel, the infamous toy company known for Barbie, Hot Wheels and many childhood memories, had its designers volunteer their time and skills to redesign the walls of the hospital. This is just one example of the many "social impact" activities in which the brand participates, not just providing money, but getting its hands dirty and lending its resources to help children across the world.
Samsung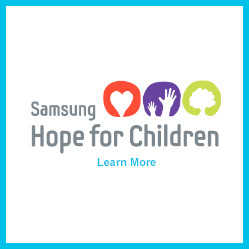 Samsung's charity initiative, Samsung Hope for Children, works to empower young-minded consumers to learn, create and collaborate to improve our communities. For the past 11 years, the company has either initiated or participated in a number of efforts to help children around the world, raising more than 31.4 million for organizations and non-profits around the world.
New Belgium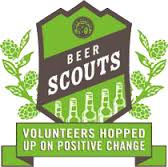 A microbrewery known for its award-winning beers, New Belgium has always been dedicated to volunteerism and community involvement, along with sustainability. The company has a number of philanthropic initiatives that are led by an inter-department group, where employees work together to research and review organizations worthy of grants and decided initiatives.
Time to Take a Stand
There comes a time in a brand's life when it will be asked what its contribution to the world is – and have it challenged. Will its efforts match up with its mission statement? Its "Giving Back" page? Or will its corporate character amount to nothing more than a few buzzwords, press releases and some spare change?
If your brand is to stand up to this scrutiny, it has to stand for something greater than making money. It must bridge the gap between its internal mission and culture, and the needs of the community it serves. Otherwise your brand runs the risk of coming off as a poser, trying to get a little recognition off of someone's misfortune and results in your character being deeply questioned.