December 24, 2014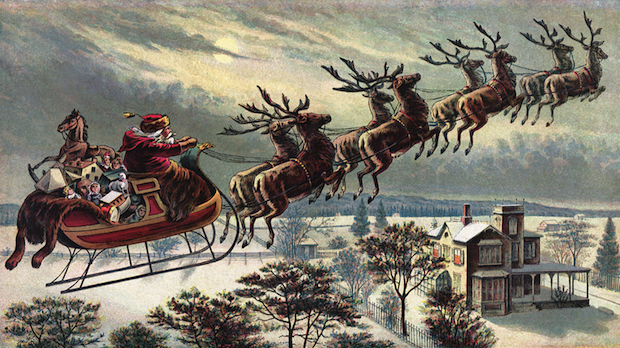 If there's one thing you can say for certain about Santa Claus, it's that he's a giver.
Most famously, he brings us toys and gifts – sliding down the chimney on Christmas Eve and bringing joy to all of the children lucky enough to make his "Nice" list.
He also brings us great deals on razors, sports drinks, and jewelry through an onslaught of holiday advertisements, as seemingly every brand on the planet is keen to cash in on the jolly red elf's popularity once the holidays roll around.
But even more than that, Santa Claus brings us incredible insights into our past. Throughout the years, he's been a unique reflection of art, culture, history, and religion --somehow, looking at old iterations of Santa Claus is like looking at a snapshot of our world at a specific moment in time.