August 26, 2016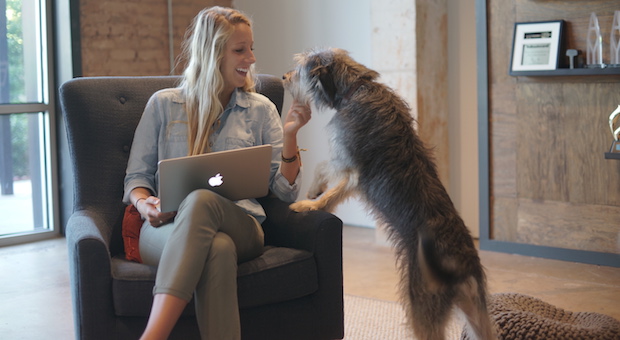 From Ping Pong tables to ball pits to closets full of LaCroix, no industries are more envied for their office perks than advertising, marketing, and tech. But there is one perk that is more coveted than them all: office dogs.
At companies like Amazon, Mashable, and Google, office dogs are redefining what it means to be a "working breed." A quick Google search will tell you it's because dogs in the workplace increase employee happiness and retention. They ease our stress, encourage us to take breaks, and boost our creativity. These are all fine reasons to explain why dog-friendly offices are becoming more popular, especially among creative industries. But I suspect the real reason we love office dogs is much deeper.  
That's why, in honor of National Dog Day, I'm digging deep into the connection between canines and creatives.