October 26, 2016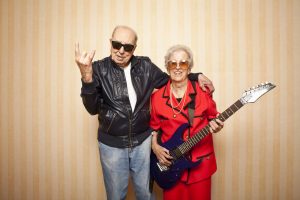 We SEOs know that what we do is best. We reign supreme and all other digital marketing specialties just wish that they were our specialty. They all want, just for a second, to bask in the awesomeness of true organic visibility.
Paid media might protest. They might say that organic results are just part of the whole. Paid ads come first and foremost in the SERPs and organic visibility cannot deliberately target the user at different touch points in their buyer journey, or gently remind the user to return to their site. And to that, we say, sure. You can pay for clicks and impressions. You can pay for lots of things, that doesn't make it meaningful. We all know that PPC only exists to feed us SEOs granular data.
Content might also chime in. They would say that they spend their days crafting inspiring copy to cut through the din and address the user directly. They think that without them there would be no brand voice, that without them engagement would plummet. But we know that they are only here to flesh out our ideas, to strengthen our keyword themes with every word until we achieve visibility. They are the worker bees and we are the queen. Buzz, content, buzz.
And isn't social media just adorable? With their hearts and likes and shares… so sweet. But we don't actually care about social because Google told us that likes and shares don't factor into the algorithm. Algorithm good. Everything else bad.
So is there any reason for SEO to think twice about social? Actually, yes.