January 13, 2020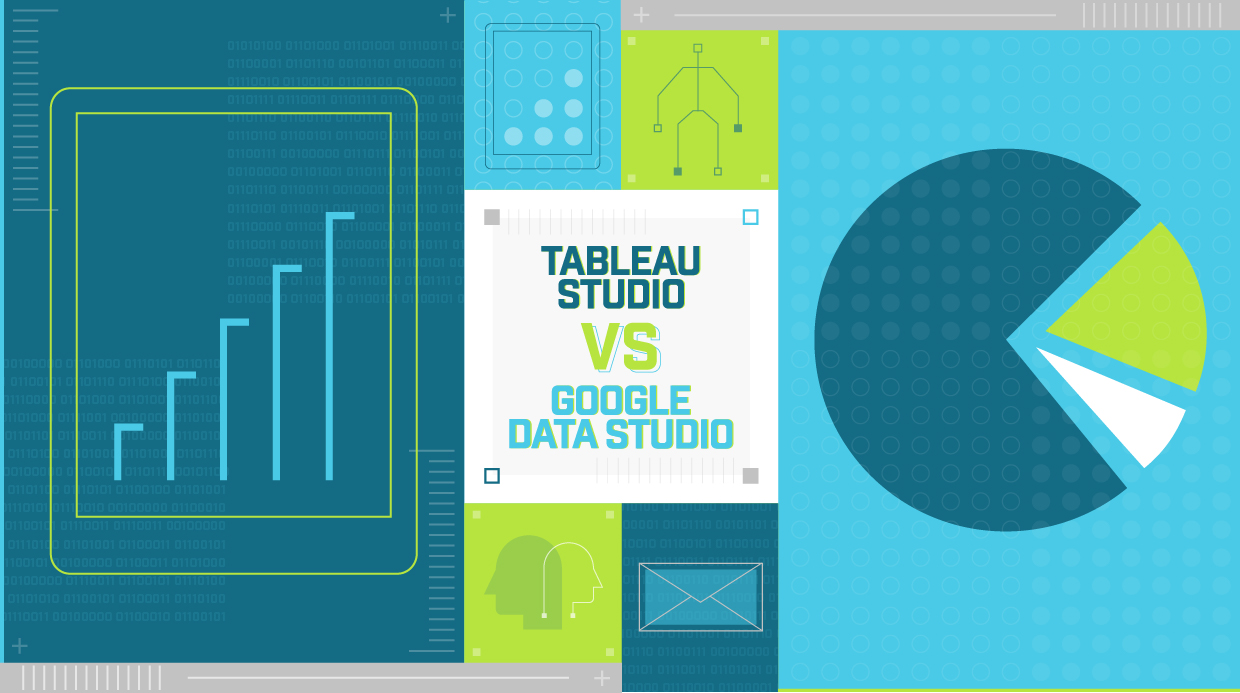 Let's face it, marketing jobs involve a lot of math and data. Reporting is important for us to show off the awesome things that we do every day! But if your data isn't presented to the client in an organized, appealing way, your results may be lost. Data visualization is an important skill for marketers to understand and be able to use to tell a story through their data.
Tableau and Google Data Studio are two tools that are commonly used amongst marketers to make data visualization easy and client-friendly. Google Data Studio is a free tool from Google that lets users make custom reports with data from Google's products and external sources. The tool first launched in Beta in 2016 and has progressively become more popular for marketers, specifically ones that utilize Google Suite products regularly. Tableau is a data analysis and visualization tool recently acquired by Salesforce. Tableau has served thousands of companies since 2003, establishing itself as a market-leading business intelligence tool
Trying to research which software is right for you can lead you down a deep Google rabbit-hole full of people swearing that there is only one true path. I want to clear all that up and give a clear, unbiased list of the benefits and limitations of each software from a digital marketing agency point of view.