September 26, 2019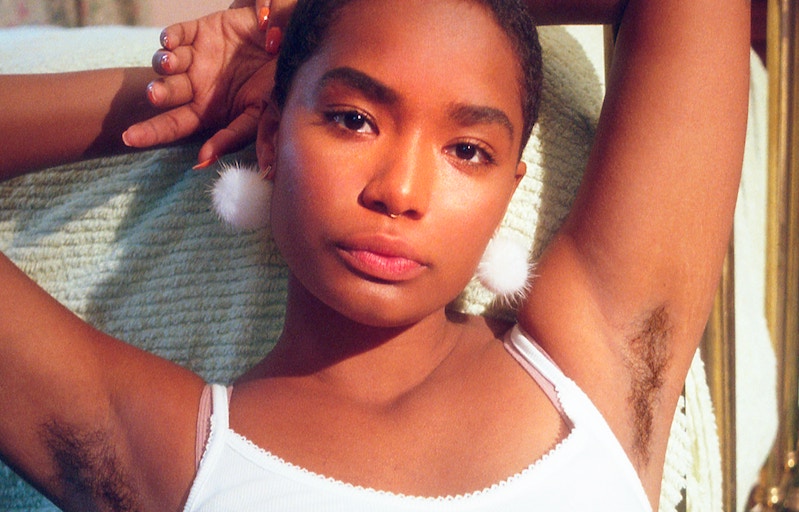 A few weeks ago, a few of my closest friends and I were sitting on the back porch of my friend's lake house. We were chatting and sipping White Claw classy beverages when the topic of body hair came up. Someone asked the guys in the group if they'd feel weird dating a woman who chose not to shave. The general consensus was that yeah, it'd be a little weird.
Over the next few days, I thought a lot about that conversation. I examined my own internalized sexism. I boiled my feelings down to a few thoughts:
Body hair on women should be normalized.

Society should support people having as much or as little body hair as they want.

A selectively hairless standard for women is time-consuming, expensive, oppressive and stupid.
I, myself, have a complicated relationship with depilation. You see, I'm a self-proclaimed feminist-in-progress, à la Jameela Jamil. Over the years, I've read many articles about how "real feminists" don't remove their hair because it's just conforming to oppressive and outdated Eurocentric beauty standards and/or catering to the male gaze.
However, I've noticed that whenever I ask the women in my life, they often tell me that they like shaving. That there's no better feeling than sliding into clean sheets with silky smooth legs.
Bullshit.