An Unbiased Look at Tableau vs. Google Data Studio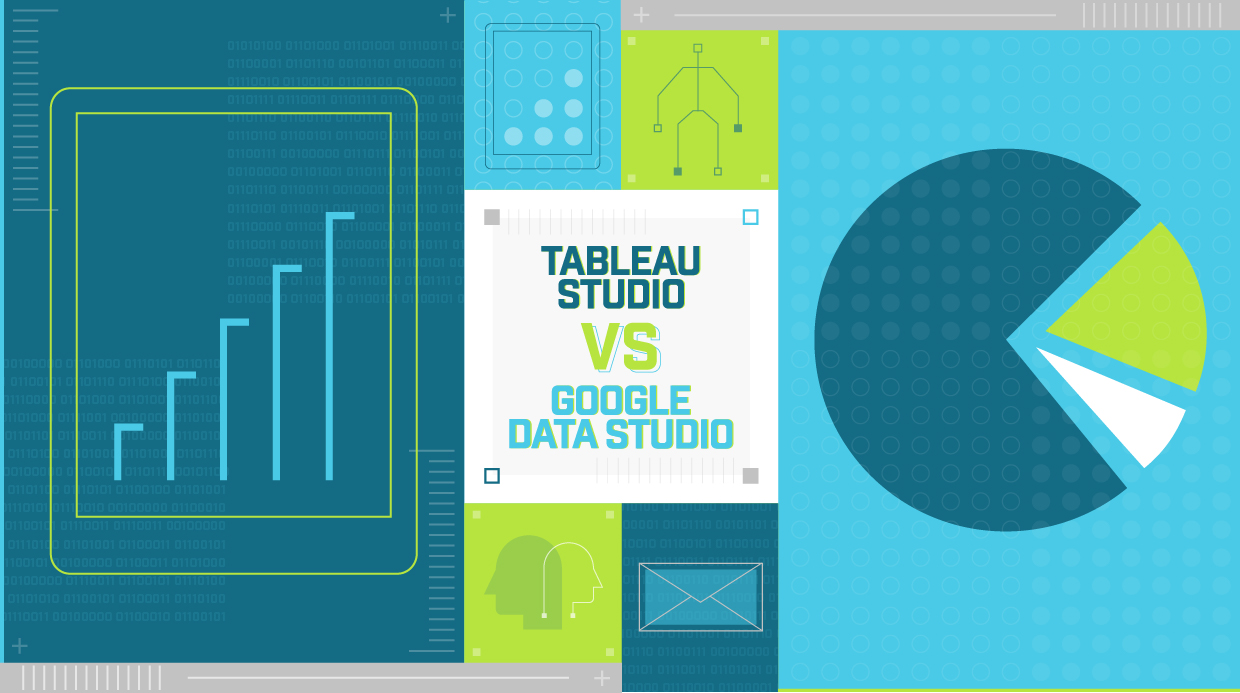 Let's face it, marketing jobs involve a lot of math and data. Reporting is important for us to show off the awesome things that we do every day! But if your data isn't presented to the client in an organized, appealing way, your results may be lost. Data visualization is an important skill for marketers to understand and be able to use to tell a story through their data.
Tableau and Google Data Studio are two tools that are commonly used amongst marketers to make data visualization easy and client-friendly. Google Data Studio is a free tool from Google that lets users make custom reports with data from Google's products and external sources. The tool first launched in Beta in 2016 and has progressively become more popular for marketers, specifically ones that utilize Google Suite products regularly. Tableau is a data analysis and visualization tool recently acquired by Salesforce. Tableau has served thousands of companies since 2003, establishing itself as a market-leading business intelligence tool
Trying to research which software is right for you can lead you down a deep Google rabbit-hole full of people swearing that there is only one true path. I want to clear all that up and give a clear, unbiased list of the benefits and limitations of each software from a digital marketing agency point of view.
Tableau
Category: Learning Curve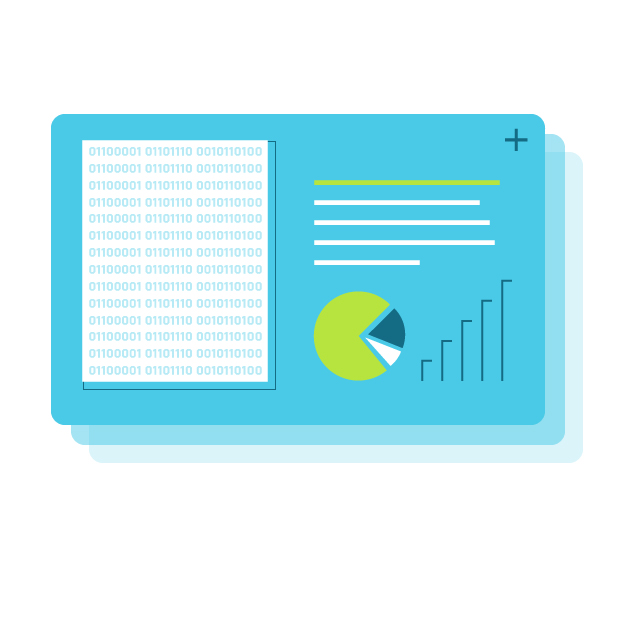 Pro: Tableau offers hours of free training videos through their website.
They also sponsor classroom training sessions that span from teaching fundamentals to teaching specific advanced capabilities.
Con: Sessions are costly and require advanced knowledge.
Classroom training sessions are an additional cost

The more advanced features of Tableau can be difficult to learn and require background knowledge of advanced data analytics technologies (i.e. R, Python, SQL)
Category: Data Connectors/Data Joining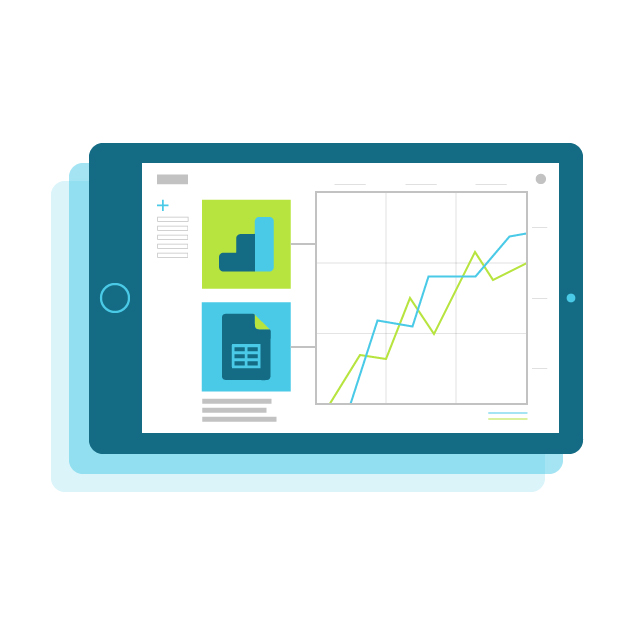 Pro: Tableau offers more direct connectors than Google Data Studio.
Users can connect directly to most of the industry-leading databases and some Google Suite products, like Google Analytics and Google Sheets.
Con: Tableau doesn't offer direct connectors to paid social platforms.
For marketers who aren't utilizing a database, this can be an issue. It might require purchasing additional software to pull social into a Google Sheet before Tableau can read it.
Category: Data Cleaning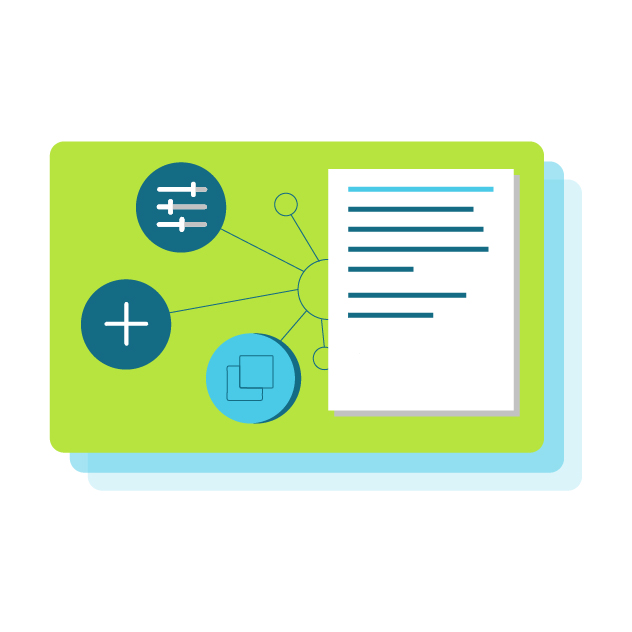 Pro: Tableau Creator license includes Tableau Prep.
Tableau Prep is a data preparation tool that lets users cleanse, aggregate, merge or otherwise prepare their data for analysis in Tableau. This tool is very useful when pulling data from multiple different data sources with different naming conventions.
Con: Tableau Prep is a relatively new product.
Which means that it isn't perfect. It can take a long time for Tableau Prep to load large data sets. It also has a pretty steep learning curve that will require additional training.
Category: Price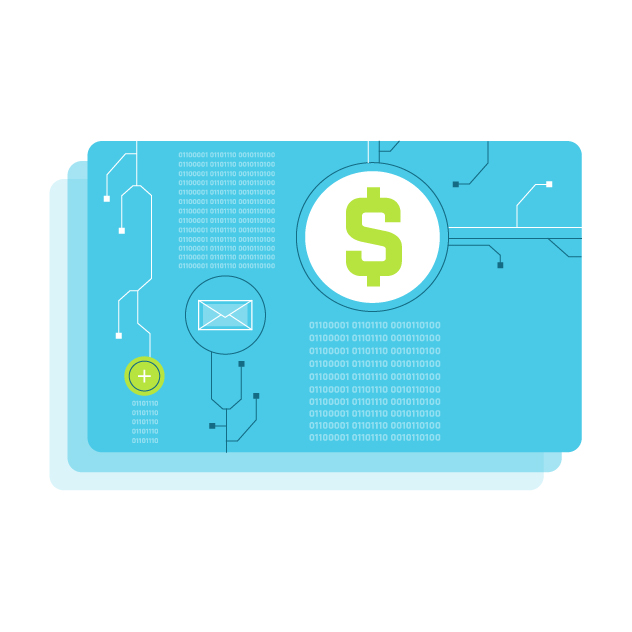 Pro: The license includes a lot of perks.
A Tableau Creator license costs $70/user/month and includes (includes links). A Creator license allows you to prep, or clean, data, create dashboards and share them on a Tableau-hosted server or online portal.
Con: Licensing can be costly for small- or mid-sized companies.
Unless you have one or two people that are willing to do all of the Tableau reports, the monthly spend on licenses can add up.
Category: Sharing Dashboards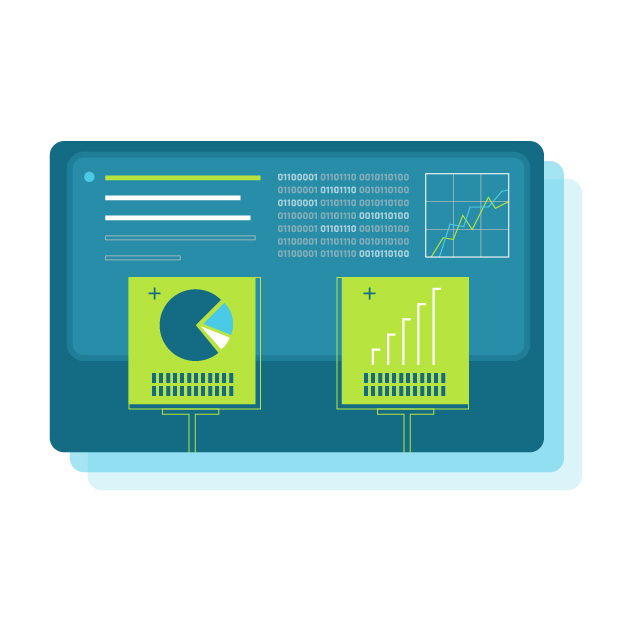 Pro: Sharing reports is super easy.
There are multiple options to share or view dashboards through Tableau Online, Tableau Server and Tableau Public. A Creator License already comes with one key to Tableau Server or Tableau Online in order to share the reports.
Con: The dashboard kinks are still being worked out.
Tableau is primarily a desktop application. Therefore, the smallest change can be a problem and take a long time to refresh the report. Note, this may improve as newer versions come out.

An account is required to purchase at least 5 Tableau Explorer licenses for $35 each in order to share dashboard via Tableau Online.
Ideal for:
Reports that require data-cleaning software

In-Depth reporting that requires KPIs to be displayed by multiple different segments

Clients that require direct connections to databases other than Google Cloud SQL or BigQuery

Clients that already use Tableau internally for reporting
Google Data Studio
Category: Learning Curve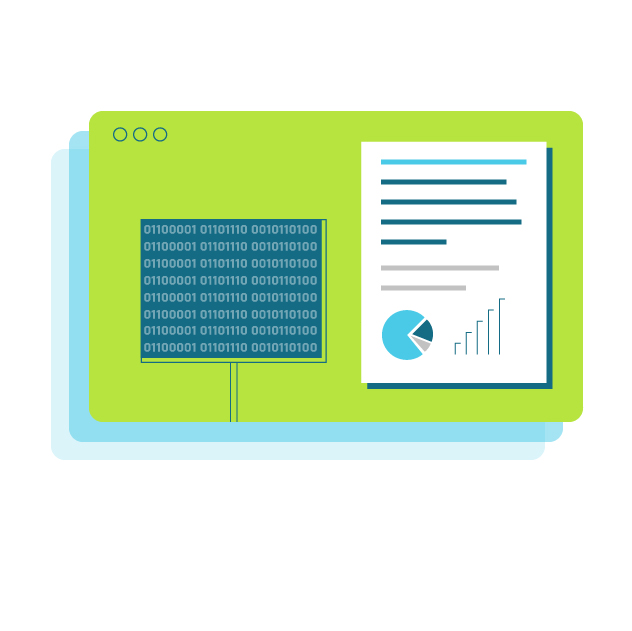 Pro: It's intuitive.
Google Data Studio doesn't need much training to produce a good-looking report. They also have templates that allow new users to plug-and-play with their own data.
Con: Online training is limited.
Google Data Studio only has a small video series on how to get started and a documentation page that gives a brief overview of the product. There are also multiple third-party companies that offer online and/or in-person training sessions, most (if not all) cost money.
Category: Data Connectors/Data Joining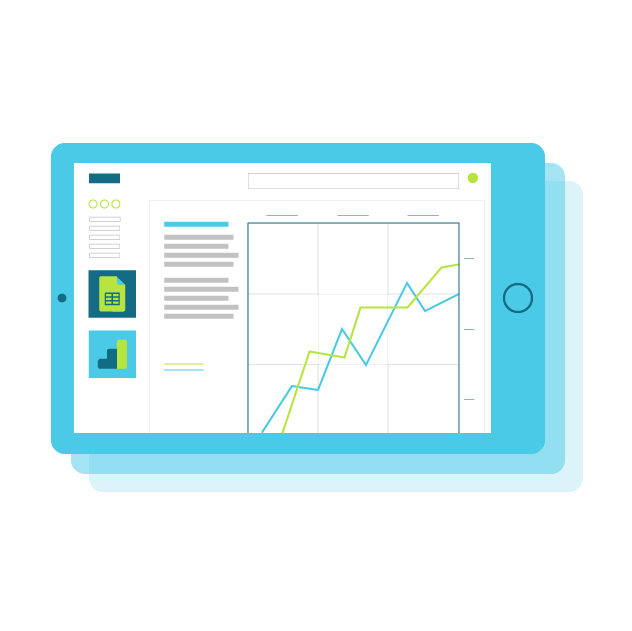 Pro: It's easy to connect to other Google products.
Google Data Studio has added a data blending feature that lets you create charts based on multiple data sources. Users can also connect to any Google marketing product for free.
Con: Its connectors are limited.
Google Data Studio's direct connectors are limited to Google products. In order to pull data from social or other platforms, you may need to invest in software that will automatically pull those into a Google Sheet.

The data blending feature can only be a left outer join, which can be very limiting to marketers depending on the data they want to show.
Category: Data Cleaning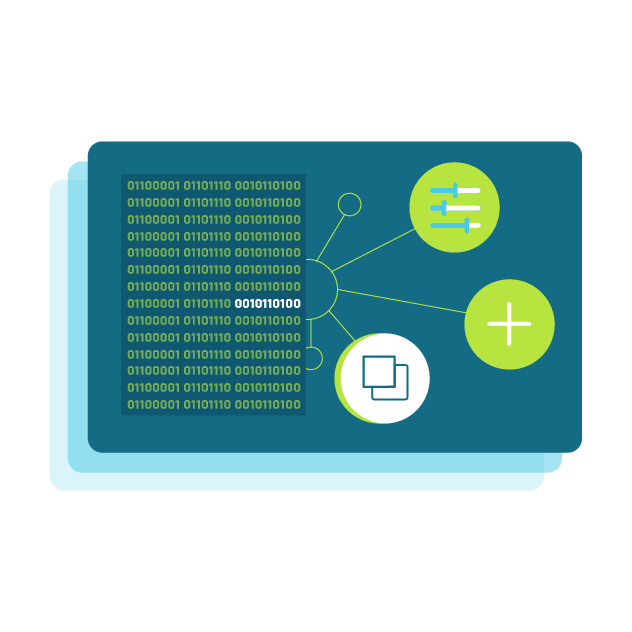 Pro: Custom Dimensions provide flexibility.
Google Data Studio offers Custom Dimensions, which can be used like Google Sheets formulas to manipulate data.
Con: That is, until the data gets too complex.
Custom Dimensions can get extremely long and difficult for people without a background in Google Sheets. When working with a complex data set, most of the data cleaning will have to be done outside of Google Data Studio.
Category: Price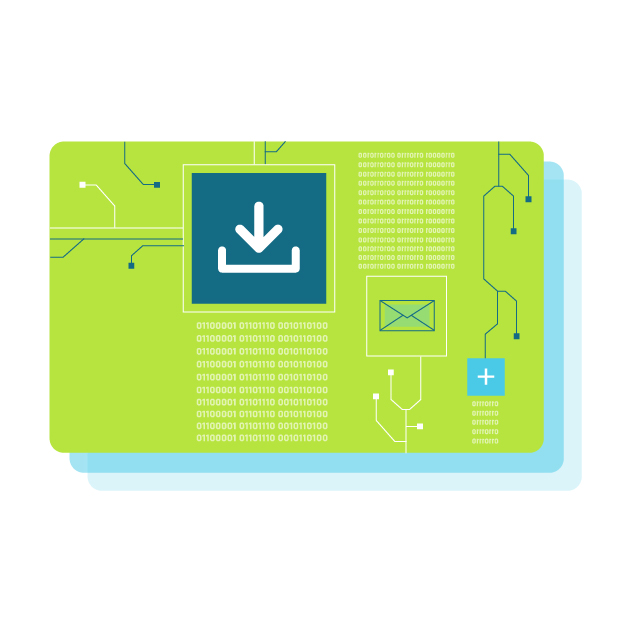 Pro: Free stuff!
Google Data Studio is completely free to use with unlimited reports.
Con: But there's a catch.
Depending on the need for data cleaning and outside connectors, marketers may have to spend money on outside products.
Category: Sharing Dashboards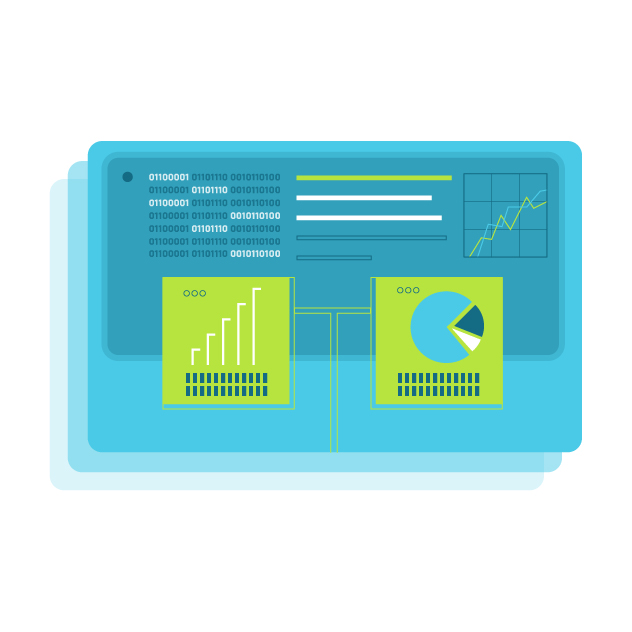 Pro: Collaborating is easy.
Google Data Studio is a web-based tool similar to other Google Suite products like Docs or Sheets. This allows users to collaborate on a project very easily and shared easily through a link. You can also download the report as a PDF and send it to a client via email
Con: It's not great for poor connections.
Users have to rely on a strong internet connection in order to use or filter dashboards.
Ideal for:
Reports that require very little to no data cleaning

High-level reports that focus on the main KPIs without diving deep into ad performance

Clients with smaller budgets