December 23, 2013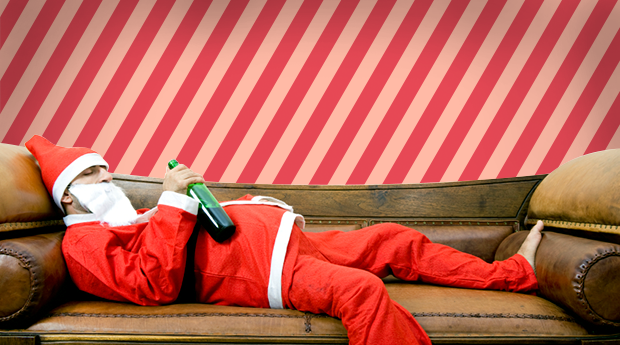 It's time to bust out the Yule lager and get Tannenbombed as we celebrate our favorite time of the year. Though everyone loves Christmas, it's not without its annoyances.
For every "O Holy Night," there's a "Funky, Funky Xmas" by New Kids on the Block. For every beloved Christmas special on TV, there's a two-and-a-half-minute parade of jewelry commercials. For every warm holiday get-together, there's an uncle who's just a little too handsy.
It's for these reasons that we present the Christmas Drinking Game. Take it with you to your family Christmas and feel that smooth, cold-filtered Christmas spirit spread through your body. Merry Christmas and Happy Holidays from all your friends at Nebo!