November 9, 2012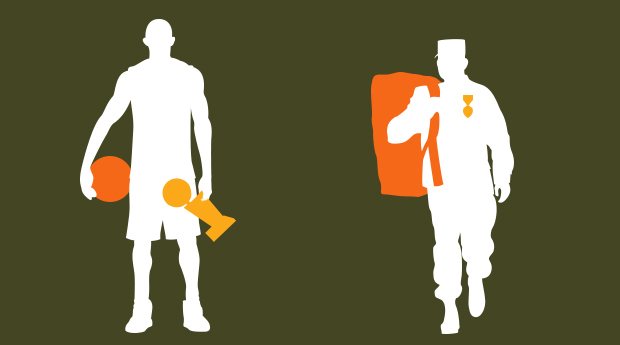 Michael Jordan once scored 63 points in a double overtime playoff game against a 1986 Boston Celtics team that started Larry Bird and three other Hall of Famers, and for that he was considered a hero. Without a doubt, Jordan and all the other greats exhibit qualities that we associate with heroes: superhuman physical abilities, a Quaker-like work ethic, an unquenchable thirst for victory.
For many, this is the definition of a hero. It's the reason kids have posters of athletes in their room and the reason Dwight Howard puts on a Superman cape at dunk contests. However, these are not the qualities that made Superman a hero, they made him a fictional superhero.
This Veterans Day, let's contemplate the things that make a person an actual hero and redefine the term.