January 13, 2014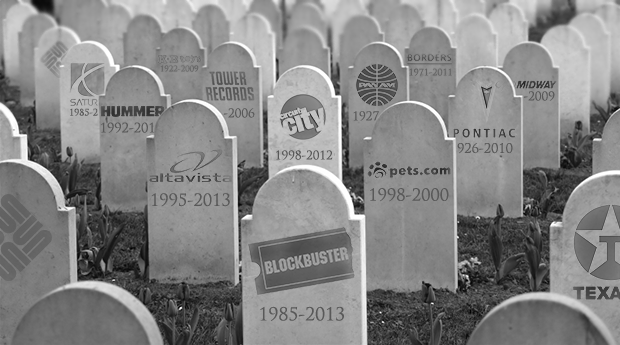 We all have a keen sense of our own mortality. People die. Family members die. Our pets die. And even though most of us don't like to think about it, each of us will die. Although it's the single most uncomfortable fact of life, we all understand this certainty and we accept it.
However, we often subconsciously assume brands are immortal. We assume that the logos that line the shelves at our local superstore are written in stone. That once a brand "makes it big", that it's time to sit back and enjoy the ride.
In agency life, too often you can see the train wreck heading your way.