September 15, 2017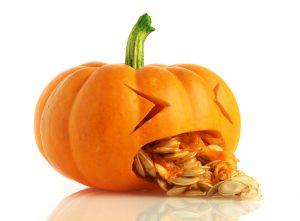 Picture it: A sunny Atlanta afternoon — certainly not the hottest all year, but, still, a solid summer day. It was August 27.
I was having friends over that night to watch the Game of Thrones season finale, so I popped into Kroger to pick up some beer. My heart was set on something light and refreshing, the kind of beer you want to drink when you're crammed in a room with 10 other bodies overwhelming the air conditioner. But instead of the wall of Leinenkugel Summer Shandy and Anderson Valley Summer Solstice I was craving, I was faced with a wall of bullshit pumpkin beers.
Spiced, heavy, unwanted pumpkin beers.