Voice for a Better World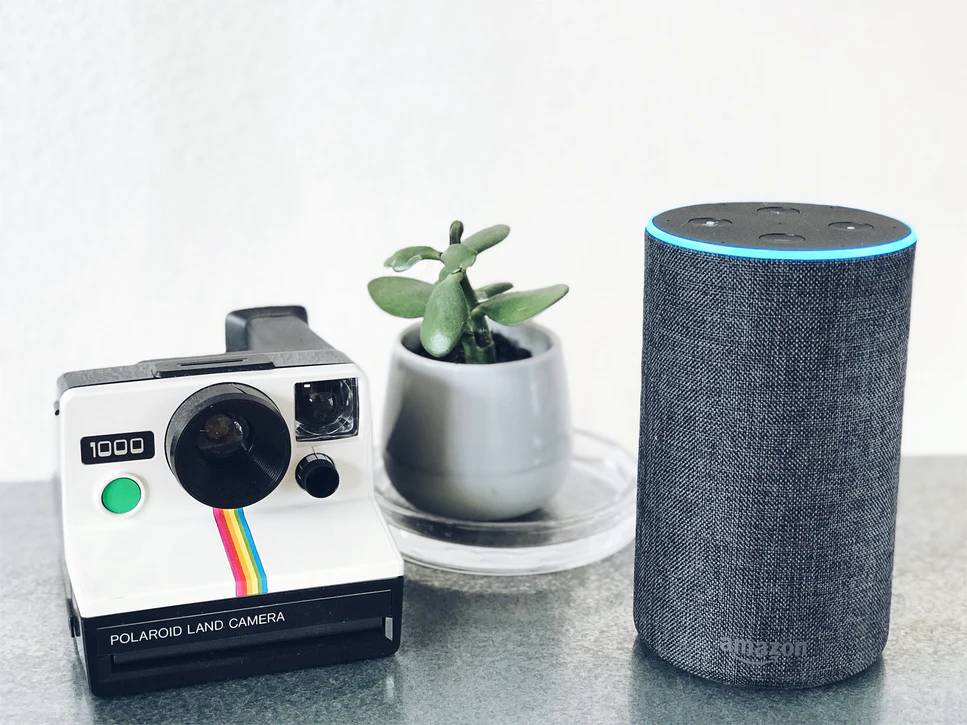 As the voice landscape and consumer use has grown, so have the spaces where voice has integrated into other experiences. Most voice integrations are purely functional: for example, Waze for iOS recently adding Google Assistant integration.
Then, there are the more innovative crossovers with voice. Twitter's audio tweets merge social and voice. And Snapchat's voice scan feature allows users to search filters with their voice.
In the audio streaming landscape, Spotify launched voice-activated campaigns and Pandora moved interactive voice ads into beta testing. Amazon is pushing its vision for the grocery store of the future by adding Alexa devices to answer shopper questions in store.
Innovation in voice promises to change the way we shop and make decisions. But there's still a larger opportunity to make voice experiences that are a force for good.
Trying to make the world a better place is in our bones at Nebo. So naturally, some of our favorite voice experiences are those that go beyond entertainment or enabling a purchase -- those that provide a tangible positive outcome for users. Here are some of our favorites.
Accessibility
This U.K.-based skill provides spoken-word news, articles and information to individuals who may be blind, partially sighted or have some kind of print impairment. My Talking Newspaper won for Best Use of Advanced Alexa Developer features in the Alexa Skills Tech for Good Challenge.
This skill provides transit routes that are step-free for individuals in wheelchairs for more accurate travel times. Whizz Kidz helps people get around London, but with wheelchair-friendly routes and train stations. The skill also gives more accurate travel times for getting around with a more accessible route.
Business & Careers
My Career Fit is the one-stop-shop to search for careers and hear directly from employers about what it's like to work for them with branded employer voice ads.
The pandemic has upended the job market. Many industries have been hit hard, and people have been furloughed or laid off, so this voice app feels like a tool that could provide useful context and information for people looking for jobs in the current economy.
Charities & Giving
This skill uses Charity Navigator's data to help users pick a charity in order to donate their time or money. Users can get a random suggestion or follow a quiz to get a charity recommendation.
Of course, most charity apps center around donations. Charity Chooser goes a step further, though, and helps people pick what charities align with their interests. The skill gives users an option of a random recommendation or a more personalized recommendation by answering a quick quiz, including questions pertaining to state, minimum rating as well as type, size of charity and age of charity.
Education
This is a voice assistant that uses phonics to make storytelling more educational than it has ever been before. The folks over at 3 Sided Cube made a skill that teaches kids to read using phonics through stories. Children read pages in a story on the app, and Alexa reacts based on how close to the kids are to correct pronunciation. If kids have trouble with a word, Alexa breaks it down into phonics and uses a "repeat after me" structure to help them along.
Environment
The Recycle Game is a competition where users can log what they recycle and how much, learn about what is recyclable and what isn't and track their progress to a goal against other players.
Healthcare & Safety
The Mayo Clinic First Aid skill provides self-care instructions for dozens of everyday mishaps and other situations and offers quick, hands-free answers from a trusted source.
This skill reduces the friction of manually entering information for loved ones on the American Red Cross's Safe and Well site to check on those affected by natural disasters.
Safe and Well won Best Disaster Relief Skill in the Alexa Skills Tech for Good Challenge. When natural disasters happen, people can enter in their information and mark themselves as safe on the American Red Cross's Safe and Well site. But, it's all manual. And when loved ones go to look, they have to enter the person's name and phone number, which is an annoying process. So, this developer built a skill that voicifies that process and makes checking up on loved ones a lot more simple.
A Special Voice Experience
And perhaps the most important of all of these is Samsung's Voices of Life, which gives parents of premature babies a way to build the most important bonds and connections a baby will create.
What are some of your favorite ways voice is being brought to life?