Social Media Toolkit: Video Sizes and Formats

If you know social media, you know video rules over all other media types. The storytelling power conveyed in a video is unmatched. It is efficient in reaching your audience and driving engagements for your brand. There's nothing like motion to stop someone from scrolling through their feed and focus on the magic of a well-crafted video. Catching on?
Video is a powerful tool that can help elevate your social performance. We have combined the brains of a social media specialist and a paid social specialist to give you insight into how to best use video through both organic and paid social. Check out our guide on video best practices for organic social and the available paid placements for each social media platform.
Facebook Organic
Let's start by diving into the most widely used social media platform Facebook. Video is king on Facebook, so your brand must use it to its fullest potential to up both your organic and paid social game.
It is important to know that nearly 80% of Facebook videos are watched without sound and that 88% of people access Facebook through their mobile devices. With this in mind, all videos should include subtitles or text to give context throughout videos. Videos should also be optimized for the mobile experience. Capture people's attention within the first few seconds and use an aspect ratio that fills as much of the mobile screen as possible.
Take advantage of the videos tab on your brand's Facebook page. The top of the tab hosts a featured video of your choosing. Use a video that tells your brand story, shows off your best content or teases an upcoming episodic series.
With existing as well as and newly uploaded videos, organize them into playlists and series. Playlists are meant to host videos with similar topics. For example, say you own a clothing line and want to show off your product feature videos. Create an Outfit of the Day (OOTD) playlist where you host lively product features. If one of your OOTD videos pops up in the Facebook Watch page and a person clicks on the playlist, they will then be led to watch each video in the playlist one after the other.
Voila. More organic video views.
Similarly, organize any episodic content that may come out in seasons into a Series. This is a user-friendly experience that will also encourage viewers to continue watching through each episode of your Series. Both Playlists and Series have their own URL for your simple sharing pleasure.
Facebook Paid
In terms of paid videos on Facebook, it's important to take advantage of using a thumbnail for your ad and making sure that thumbnail triggers curiosity for your audience. When creating your thumbnail, it's crucial that the text does not exceed 20% of the thumbnail image. If the proportion of the text is too high, you risk the ad not reaching its full audience and underperforming.
Facebook offers an array of different video ad placements and each ad placement has specific specifications to follow. It is also recommended that all ads be uploaded with .MOV or .MP4 video format.


Instagram Organic
In-Feed Videos
Instagram in-feed videos range between three to 60 seconds and can be promoted in the platform​. We all know that it is easy to keep scrolling through your Instagram feed unless something catches your eye. Use the most interesting content in the first two to three seconds to grab people's attention. This may mean your most action filled shot, beautifully curated image, or eye-catching graphic to keep people watching and engaging with your video.
Instagram Stories
Instagram Stories can be up to 15 seconds each and only appear in the Stories or Explore features of Instagram. Include subtitles, captions or descriptions on any video, as 40% of Instagram Stories are viewed with the sound off​.
IGTV
Next up for Instagram video is IGTV. The content can be between one to 15 minutes on mobile, while the previews of the video in feed are one minute. In-feed previews and Instagram Stories swiping up to the IGTV video cannot be promoted within the platform. Despite this, posting the one minute in-feed preview and a preview on Instagram Stories swiping up to the IGTV video can increase awareness and engagements.
The cover image of the IGTV can either be a frame from the video or an uploaded image. Choose an image or graphic that gives an indication of the content of the video whether that is a beautiful or surprising shot pulled from the video or a graphic with the title of the video.
A general suggestion is to keep IGTV videos within the length of two to five minutes. This is a sweet spot for retaining your audience's attention while getting all of your important content in there. However, always look at your audience's behaviors. Some audiences may prefer to only watch for 45 seconds and some prefer the whole 10 minutes. It can always depend on your follower base.
To top off your guide to IGTV videos, here are a few more random tips. Like Facebook videos, IGTV videos can be added into Series, which you can name and categorize based on the content in the videos. Add episodic and categorical content into Series. For the people in the back, I'll say it again...use subtitles in every IGTV video! Also, create vertical videos with the 9:16 or 1:1 aspect ratio, so that people do not need to turn their phone. However, if a video is horizontal (16:9), it should include the subtitles below the video frame. ​
Reels
The newest addition to the Instagram video game is, of course, Reels. Reels are 15 second multi-clip videos that typically include creative audio and visual effects. If you have a public account (which you should if you are developing your brand), your Reels can be found on your personal profile and in the Explore tab in the app. Similar to IGTV, choose a cover image that will draw someone in and preview the best part of the Reel. As the popularity of Reels rises, it is important to evaluate if it makes sense for your brand to include this in your Instagram video strategy.
Instagram Paid
Similar to Facebook, Instagram also has multiple placements to choose from when it comes to video ads. It's important to keep in mind that Instagram was built as a mobile app, so your videos should be mobile-friendly.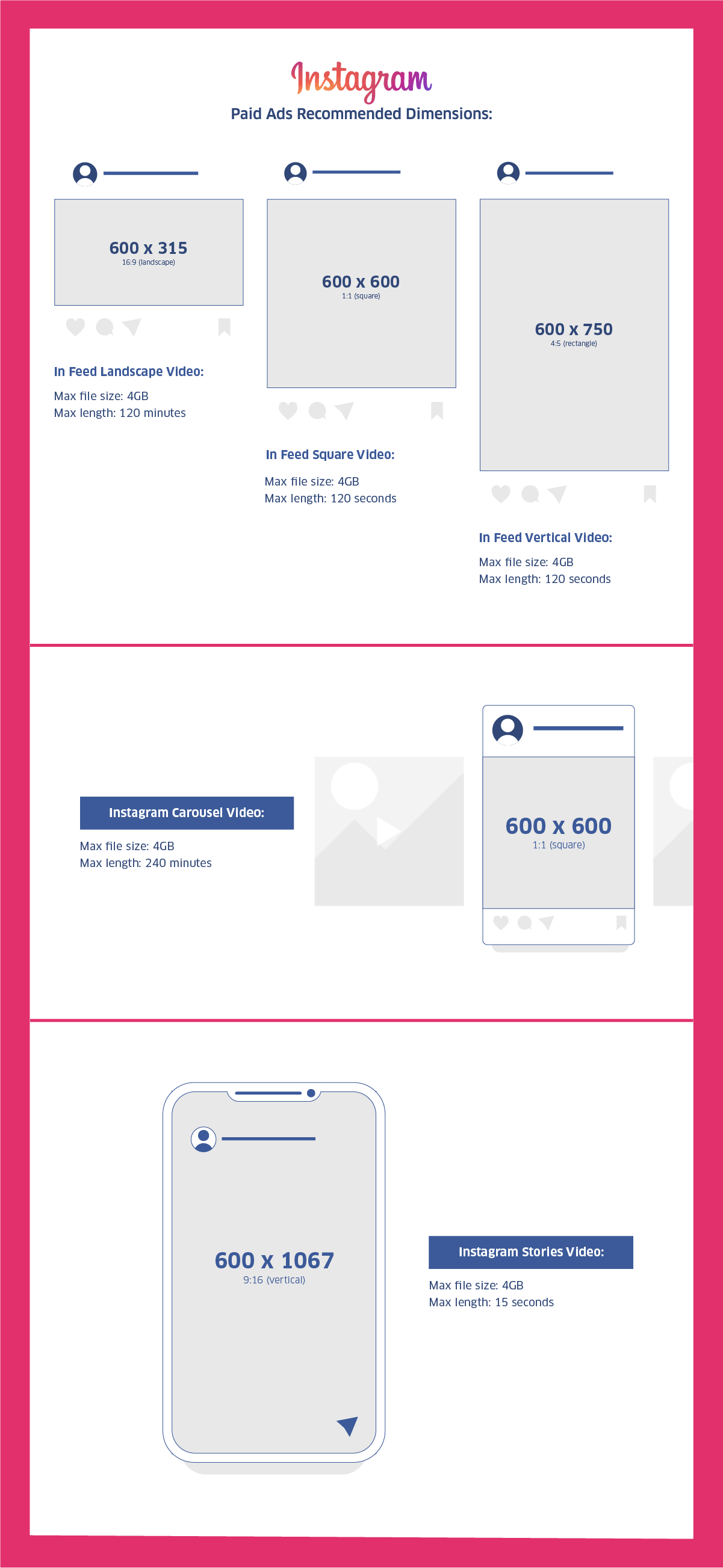 LinkedIn Organic
LinkedIn is a space for professionals, so your video content should follow suit. Organic videos should focus on messages from your company's leadership, employee spotlights or conference coverage. Client and employee testimonials can also be impactful if you keep them short (30 to 90 seconds), honest and specific. These testimonials are a creative way to grow positive sentiment and trust with your company.
Like any other platform, videos should include subtitles. This is especially important on LinkedIn because all videos are muted by default. You don't want someone skipping over your hard work just because they don't want to turn the sound on.
LinkedIn Paid
Within the first 10 seconds of video ads, LinkedIn recommends showing what you want the potential audience to take in because the viewer's attention rate drops after that point. Just like organic LinkedIn posts, it's important to include subtitles because a large portion of LinkedIn members will watch your ad with the sound off. Below are the different LinkedIn video placements.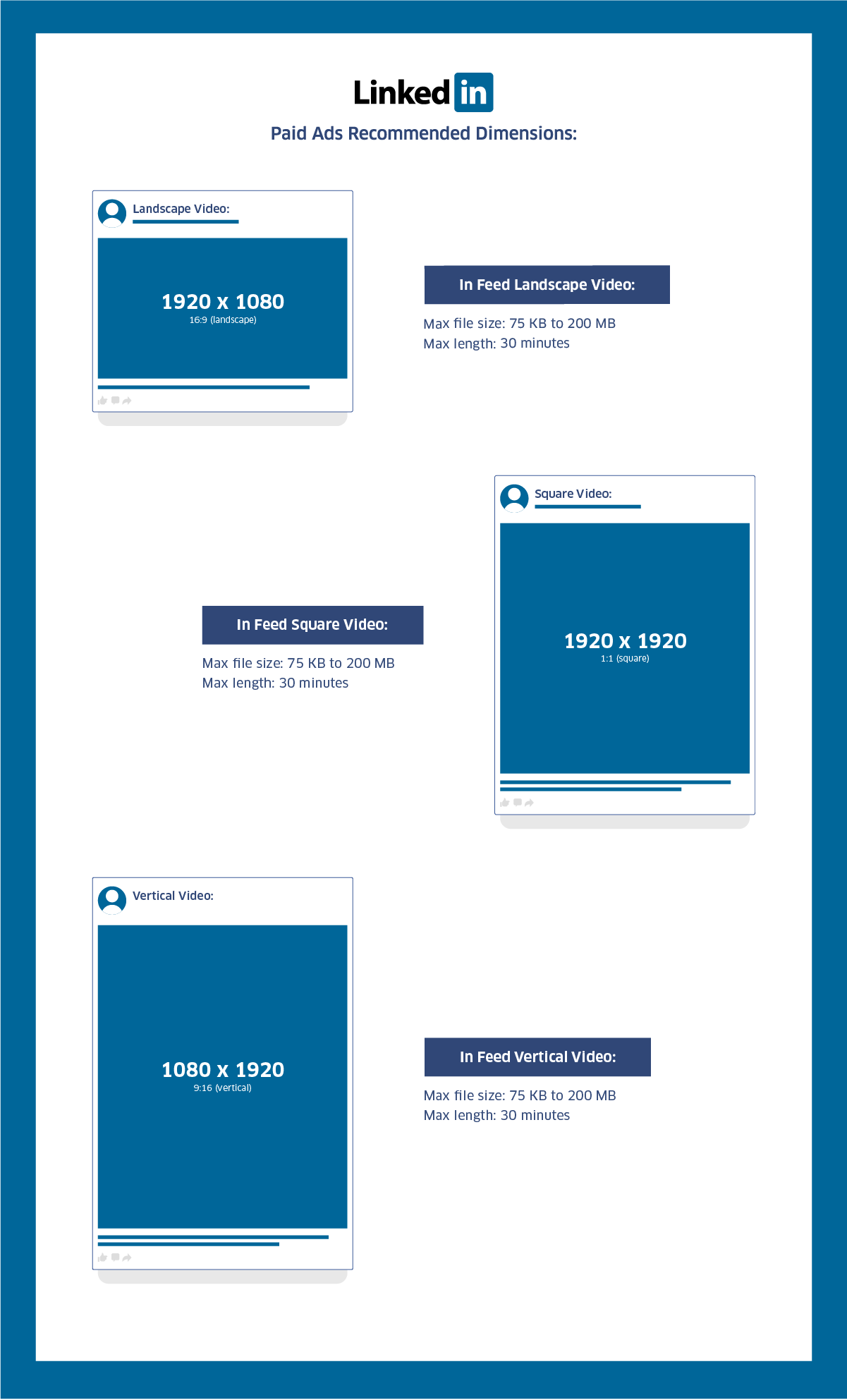 Pinterest Organic
Pinterest's competitive feed is designed to inspire you with four to five pins crossing your feed at a time. In order to stand out, perspective, white space, color, movement, motion and depth are important qualities of a pin. Pinterest published its own Breakthrough Video on Pinterest Toolkit, highlighting innovative ways to make your video pins stand out.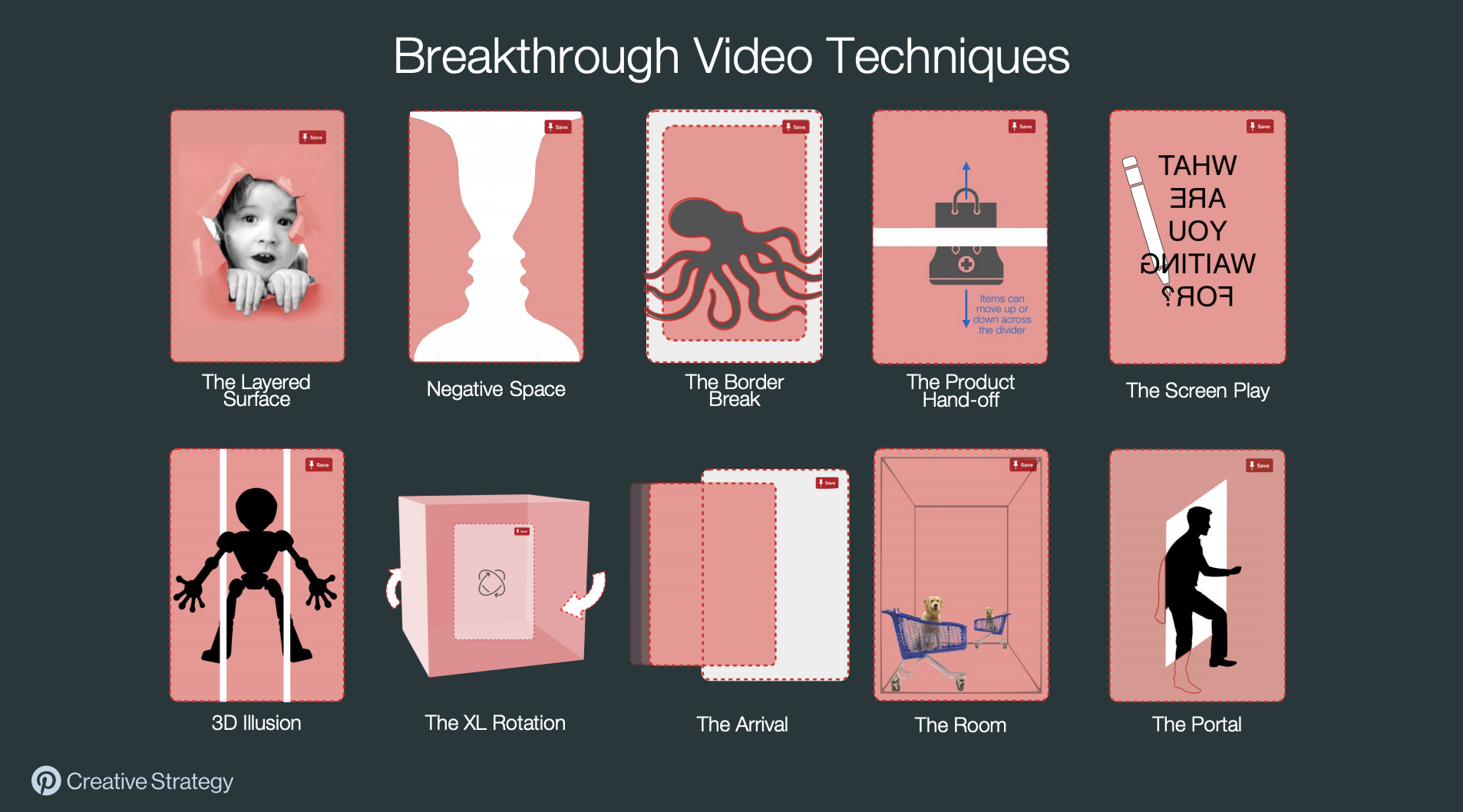 Many of these techniques require simple editing skills that are useful for any brand. Choose techniques that are purposeful for showing off your products, announcements and brand identity in a way that captures your audience best. You don't want to stand out in a negative way by cluttering someone's feed with chaos. You want to capture people in a way that is organic and natural to your brand's aesthetic and function.
Pinterest Paid
Pinterest is another great platform to run your video ads. On Pinterest, video ads play within the home feed. Viewers can decide to tap on the video to enlarge it, replay it or watch it with audio. Since the viewer can decide to watch video without audio, it's important to add subtitles, once again for those sound-off viewers. With Pinterest being a visual platform, consider choosing a strong cover image, so your audience will be more inclined to watch your video.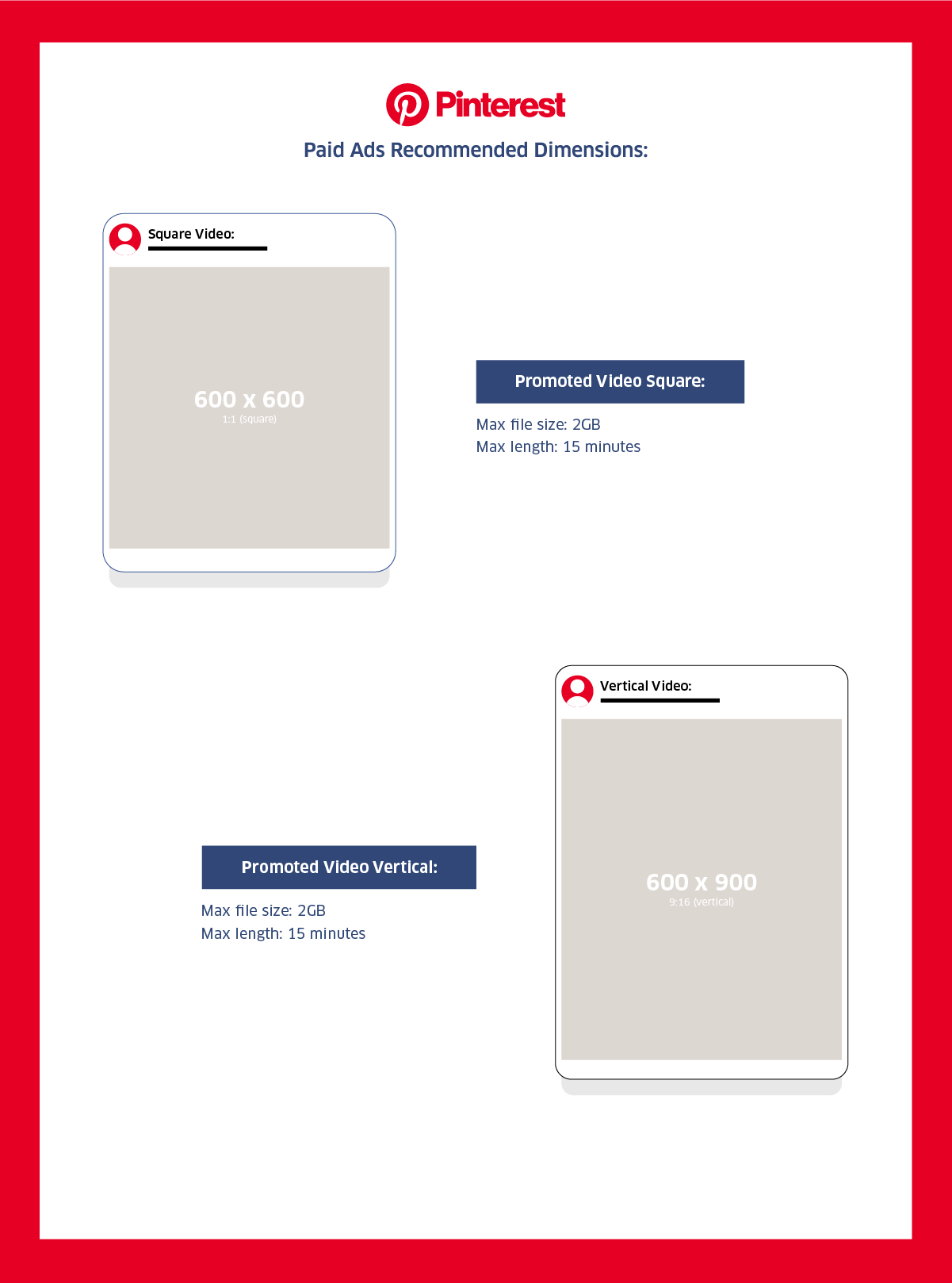 One last tip: Although the maximum length for a Pinterest video ad is 15 minutes, Pinterest has found that six to 15 second videos have shown to perform better.
Twitter Organic
Like most social platforms, video is the most engaging content on Twitter. Not only do video tweets get 10 times more engagement, but GIFs are also more likely to be shared or engaged with than still photos​. If you can't create video content quickly or easily, consider repurposing the content you have. Test using short clips from previously made videos to create new bite-sized videos or GIFs to garner more engagements than a simple image tweet.
If you want to make your organic social content successful, it is critical to work with the platform's algorithm. On Twitter, posting videos natively to the platform gets you more reach compared to using a YouTube or Vimeo link. By simply uploading your videos natively to Twitter rather than using a link that auto-populates, you are gaining more impressions.
Another trick is to optimize your videos in Twitter Media Studio in order to make your tweets more searchable. Add links into Twitter Media Studio when uploading videos in order to embed the links into the video tweet. This will increase reach and searchability of the video tweet. Work with the algorithm and within the platform, and you can increase your tweet's performance. Simple as that.
Twitter Paid
With the oversaturation of today's advertising, it's crucial to grab the attention of your audience quickly. According to Twitter, if your brand's message is shown within the first three seconds of your video ad, there is a 13% increase in overall breakthrough metrics. It is also recommended that your video starts with your product and shows positive human interaction. It has been found that video ads that show human interaction have a 40% increase in the overall response to their ads.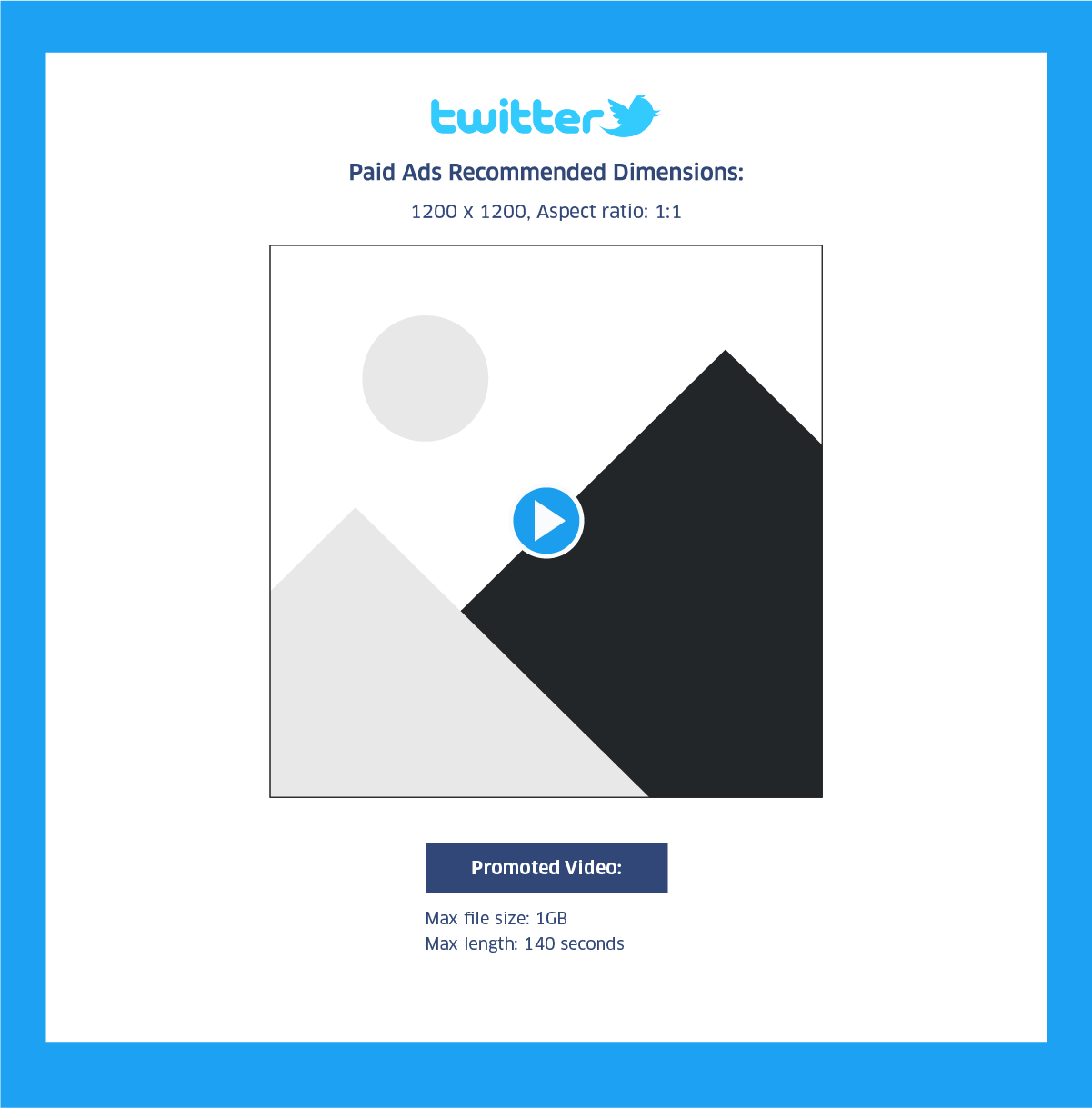 YouTube Paid
YouTube offers multiple placements and various targeting capabilities that make it quite a valuable platform for video ads. Similar to most platforms, it's crucial to deliver your most important messages early in the video. YouTube also recommends providing clear next steps for your audience to take after finishing the video.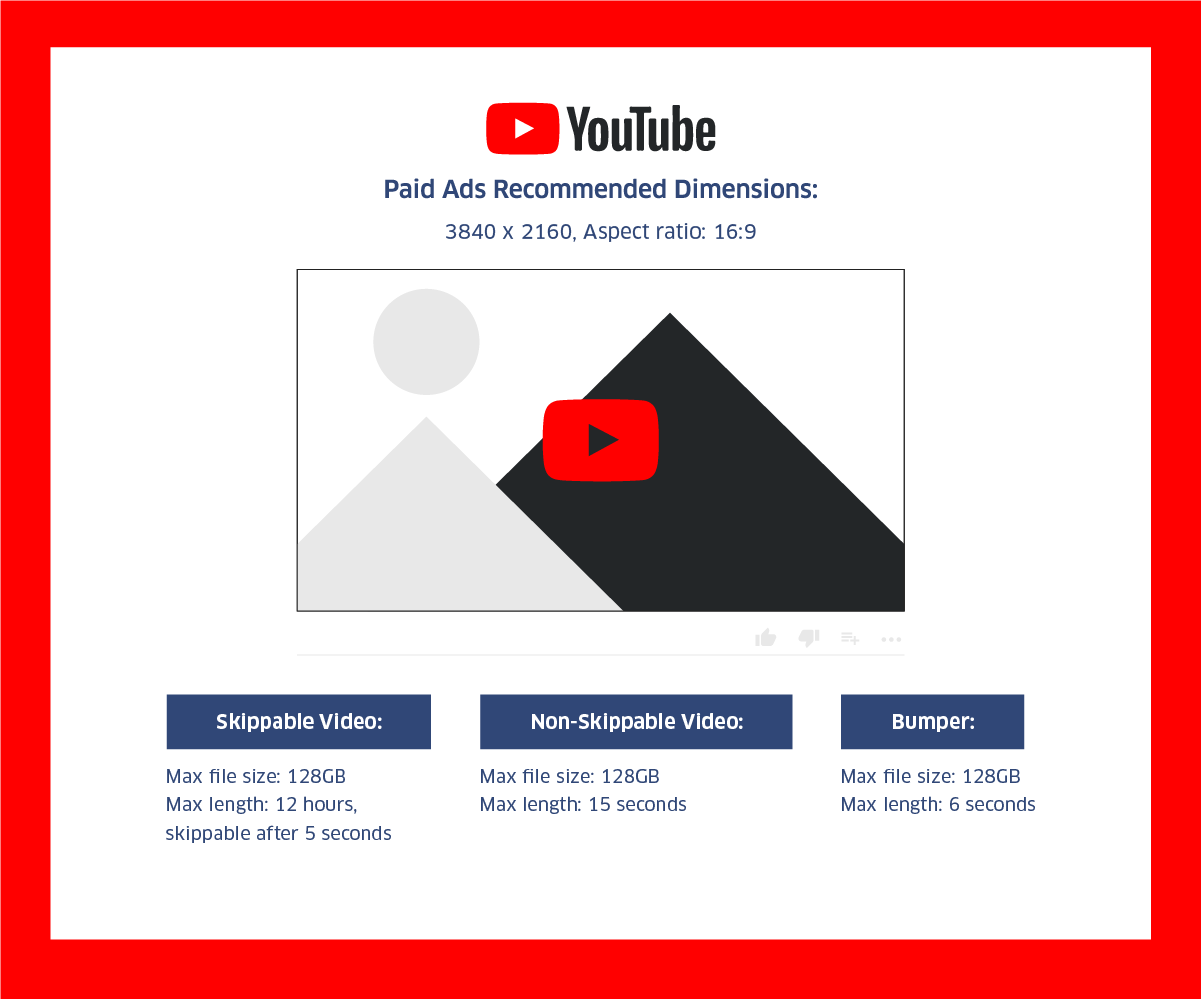 This industry is constantly changing and evolving. The performance of video has exponentially increased across the board with social platforms during the last couple of years. If you want to stay relevant you have to keep up with these changes.
Elevate your social strategy, and use this guide to gain more confidence within the realm of video for both organic social and paid placements. If you haven't tapped into the world of video for your marketing strategy, now is the time to differentiate yourself from the crowd.