March 6, 2014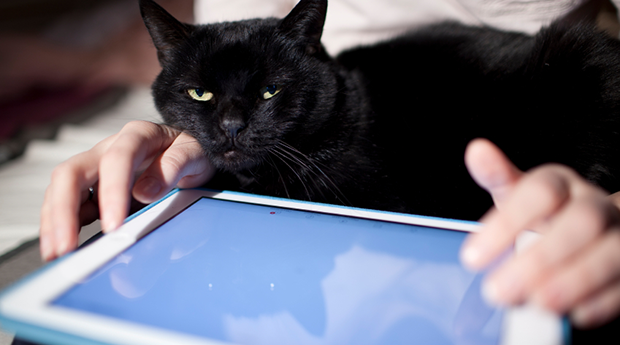 The living room has traditionally been the hub of entertainment for as long as anyone can remember. When Americans were promised "a chicken in every pot and a car in every garage" back in the 1920's, a radio in every living room would have fit perfectly in the infamous campaign slogan. By the 1950s, television became the new standard. Families would gather round the set top and watch "I Love Lucy," "Gunsmoke," "The Ed Sullivan Show," or "Father Knows Best," at the same Bat Time on the same Bat Channel.
While this model thrived for decades, as time moved on our habits changed and technology evolved. What was once the big TV in the living room has started to become the elephant in the room. This is true for both millennials, who are often more engaged on their mobile device, and marketers, who aren't sure how to change their strategies to match the status quo.
Most of the discussion about this development refers to mobile devices as the "2nd Screen," where viewers are using their laptops, smart phones or tablets while simultaneously watching broadcast TV. However, this designation does more to serve the needs of marketers and programmers than represent reality. While viewers are often engaged on their mobile devices while watching broadcast television, Googling facts or discussing shows over social, the 2nd Screen is more and more becoming the first screen for millennials in terms of viewing content.