Why Firing First Means Finishing Last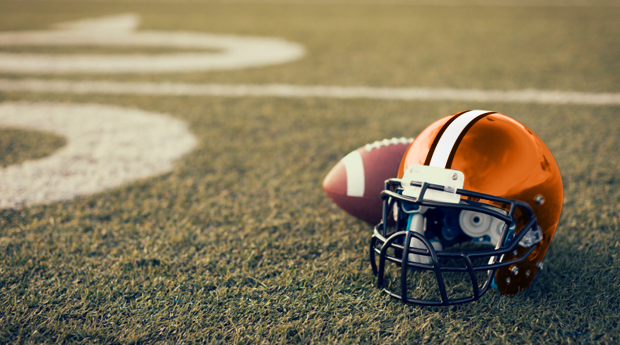 Every year, the day after the NFL regular season ends, a number of coaches get fired. In a 32-team league, the number varies, but it's often in the 5-8 range, which means there's an annual turnover rate between 15% to 25%. This year, 5 coaches were fired. Black Monday, as it's now called, represents a major miscalculation in professional sports. But it's also representative of a larger failure in the business word.
A "fire first" mentality has taken hold in most industries. If sales are down this year, get a new VP of Sales. If your cost per lead doesn't drop 25% like the Excel spreadsheet needed it to in order to please the new Marketing Director, then get a new agency. It's cause and effect. Right?
There are many problems with this line of thinking. But before we delve into all of the flaws of the current firing zeitgeist, let's see what we can learn from one of the greatest coaches in NFL history – Tom Landry – a man who never would have achieved legendary status in today's climate of impatience and instant gratification.
** Full disclosure, I am a life-long Cowboys fan
Landry's Story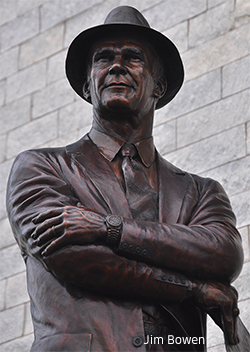 Tom Landry was the coach of the Dallas Cowboys from 1960 to 1989. He invented the 4-3 defense. He popularized the shotgun formation in the NFL. He also invented the flex defense and many other schemes and formations. He is considered by many to be the most innovative coach in NFL history.
During his tenure, Landry took the Cowboys to five Super Bowls in less than 10 years, winning two. He had 20 consecutive winning seasons, took the Cowboys to the NFC title game 12 times in 17 years, and won 270 games in his 29 years as the Cowboys head coach.
But Landry wouldn't be a coach in today's NFL. He had a losing record in his first 5 seasons, actually going winless his first year. He would have surely been fired.
When Jerry Jones bought the team in 1989, his first order of business was to move on from Landry. Since that time, Jones has gone through 7 coaches, 4 since the year 2000, and famously fired Jimmy Johnson in 1994 shortly after winning two consecutive Super Bowls.
Since 1997 the Cowboys have 136 wins and 136 losses with zero playoff wins. They're the definition of mediocre.
Recent NFL History
Since 2000, 12 teams have had 5 or more coaches. The perennially awful Oakland Raiders have had 8. And over this period of time, only one of these teams has won a Super Bowl (the Rams won it way back in 2000 before their recent coaching carousel began).
On the other hand, 7 teams have had 2 or fewer coaches since 2000. The Patriots stand-alone as the sole team to have only one -- Bill Belichick. These 7 teams account for 10 Super Bowl victories in the past 13 seasons.
I'm not making the argument that coaches shouldn't be ever be fired. I'm also not making the argument that fewer coaches always mean Super Bowl victories. But, there is a relationship. It's not one to one, but it is a causal relationship. Teams with an affinity for cleaning house after disappointing seasons tend to get stuck in a cycle of mediocrity.
Business Examples
Like the New England Patriots or the Pittsburgh Steelers, the most successful brands in the business world know that firing first isn't the answer. For instance, Apple has worked with agency partner TBWA since the 90s. Similarly, Nike has remained loyal to Wieden+Kennedy since 1982. That's not to say that these corporate giants haven't encountered hard economics times, disappointing fiscal years, or failed campaigns. But they've weathered the storm and understood that bringing in a new agency of record wasn't going to fix everything.
But not all brands understand this, so one of the first questions we ask when we're considering a new project is -- why is this brand making a change.
If a firm is looking for a new agency because their existing one failed or is failing, that's a big warning sign for us. Some agencies are great. Most are good. But only a small percentage are bad. This means that the potential client likely fired a good or even a great agency.
The second question we ask is -- how often have they hired and fired agencies? Sometimes relationships break down, or it's time for a new set of eyes. And that can make sense. However, if there is a pattern of hiring and firing agencies, we typically turn down the project. The likely cycle that's underway is that the organization has deep issues and they're trying to fix them with a revolving door of employees and vendors.
We recently took on a client that we had real apprehension about onboarding. They had gone through 4 agencies in less than 2 years. We were slated to be agency number five, and so our initial instinct was to turn it down. However, they had a new VP of Marketing who we knew. Who we trusted. Who was there to make the organization different. And better.
But after taking them on as a client, we realized it was a mistake. They were an awful client. Unrealistic expectations. A willful lack of knowledge. Management by spreadsheet best-case scenarios. And a total disrespect and disregard for our mutual success. They had a "what can you do for me this week" mentality. Worst, they kept a revolving door of internal marketers that our team had to get to know.
And after we created and managed one of the most successful campaigns in recent memory, in which we increased their qualified sales pipeline by 600% in less than a year with the same ad spend, we too were fired. They were bringing everything internal. Even the new VP, who we knew and trusted, couldn't change this organization.
This is where many firms fail. They fire, hire, and then fire again. It's a cycle. The core issue is that they don't understand the problem(s) that needs to be solved.
Root Cause Analysis
One of the main problems the current hire and fire paradigm is that it ignores root cause analysis.
Root cause analysis means understanding the core and the complexity of the problem you're trying to solve. We've discussed before how the simplest method of understanding a problem is often the most effective – and it starts with asking, "Why?"
If you ask "Why?" enough times, you'll often find there isn't just one problem. Many competent NFL coaches have fallen victim to a combination of being in an extremely competitive division, key injuries, lack of talent, and plain bad luck. Just like many brands and agencies have been hurt by negative industry trends or economic downturns that were out of their control.
Firing a coach won't turn bad players into good ones overnight, and dumping an agency won't reinvigorate the American economy. You have to dig deeper to understand the problem and craft a solution that has a chance at making a difference.
Developing Talent
The fire first mentality also ignores the forgotten art of developing talent. Sure, every GM in the NFL would love a Bill Belichick with his 3 Super Bowl victories and storied success at New England. But it's easy to forget that Belichick was fired after 5 sub par seasons by the Cleveland Browns early in his career.
Successful coaches and successful employees aren't born. They're made. Talent, hard work, learning, experience, and many other factors create our most successful leaders. Great coaches like Belichick and Landry had to learn to be great through failure. They only produced Hall of Fame results after years of disappointment and mediocrity. And along the way they learned to develop the players under them as well as themselves, as both went on to win titles by maximizing the talent on their rosters.
If your organization isn't finding, nurturing, and developing talent – or if you're cutting bait at the first sign of struggle -- then your organization is in trouble.
Summary
The key to overcoming hardship is to look inward first.
Is your organization committed to growing and nurturing talent? Do you perform root cause analysis before making changes? Do you understand that success isn't tied directly to any single personnel decision?
A cycle of hiring and firing has a profound impact on morale. The best organizations have a winning culture, one where stability and loyalty attract top talent. The worst organizations? They drive away valuable team members or vendors… that's if they don't fire them outright first.
So as the dust settles from Black Monday 2013, we look ahead to what the new year will hold. Many coaches still have uncertain futures, one of them being Jason Garrett of the Cowboys. Forever stuck in the shadow of the great Tom Landry. By all accounts, he narrowly held on to his job and is expected to be on thin ice next season. But, ironically, if 2014 turns into yet another 8-8 season for Dallas, that would still make Garrett more successful than Belichick or Landry in his first 5 years.
A great organization would aggressively attack personnel deficiencies, examine the competitive landscape, and give Garrett every resource to succeed in his final audition for the team. Hopefully, for the sake of the Cowboys, their fans, and Jason Garrett, he won't go the way of so many coaches before him. Fired for a lack of results without consideration for circumstance or the true root cause.
And the cycle will continue.