July 2, 2015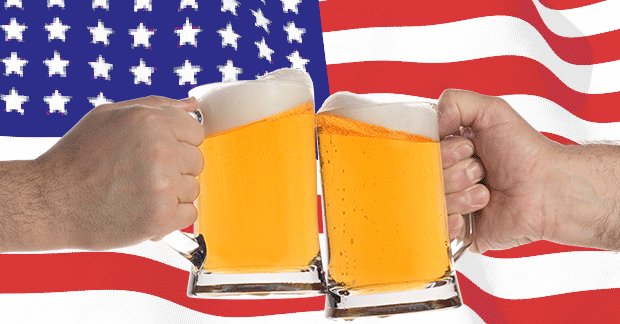 America has become a meme.
Ask the internet, and it'll tell you the definition of America is a picture of Teddy Roosevelt riding a T-Rex punching Heinrich Himmler in the face or some shit—all with the requisite irony of the generation that made normcore a thing and ruined bacon for everyone.
However, the American experience can't be reduced to a jingoist fever dream. It's a bittersweet tapestry of the things we get right and the things we've yet to get right. Two weeks ago, it broke our hearts. Last week, it put them back together.
The same can be said for our beer. Some is swill. Some is sublime. It's the aggregate of all these experiences that defines American beer. The most American beer isn't a paragon of perfect brewing. It's real.