Articles written by
Bennett Travers
January 31, 2017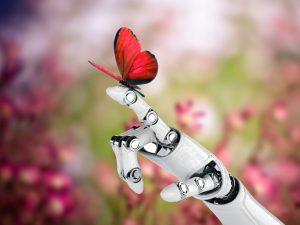 The topic of artificial intelligence and machine learning is making headlines across the world. While everything you know about AI may have come from Westworld, it's a market that's growing and being adopted by multiple industries. Right now, the AI market is estimated to reach $5 billion by 2020 (up from a mere $5 million in 2014).
With examples of machine learning like Facebook's chat bots, Amazon's Echo, Tesla's self-driving car and IBM's Watson gaining in popularity, companies in many fields are trying to figure out how they can use new AI tools to their advantage and to get ahead of competitors.
But what does all this mean? The way some marketing and news outlets tell it, if you're a student right now studying web design, graphic design, journalism, advertising, or even fields outside of marketing and communication, you'll likely be out of a job before you graduate. In fact, we all may be out of a job.
And it's easy to see where that depiction of the future comes from.