Diversity is the Key to Winning Gen Z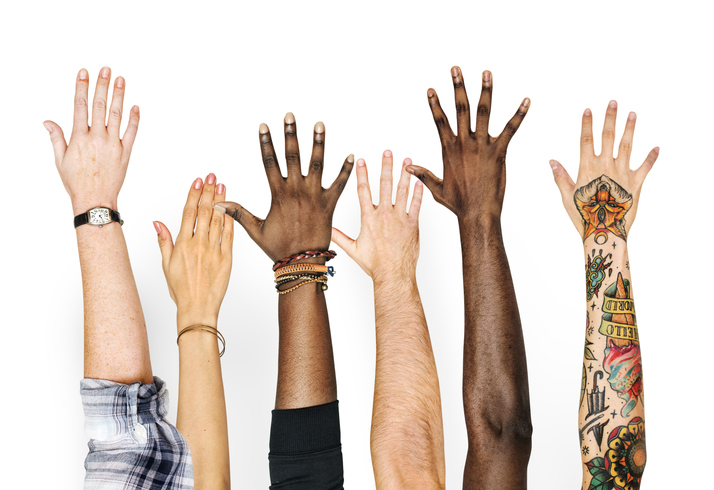 Here's a tough pill to swallow: If you're treating diversity as a juice rather than a sauce, you're already on the hit list for Gen Zers.
These internet baddies — born in 1995 and later — are quickly leaving the crib and entering crippling student debt the workforce. By 2022, they will make up roughly 25 percent of the workforce around the world. That means companies must learn how to attract and connect with this newer generation — or risk being overlooked in the competitive job market.
It's a known fact that Gen Zs are price conscious, purpose driven and globally minded. They care more about human rights, equality and diversity than any other generation. So how can companies infuse their workplaces with the secret sauce that appeals to Gen Z?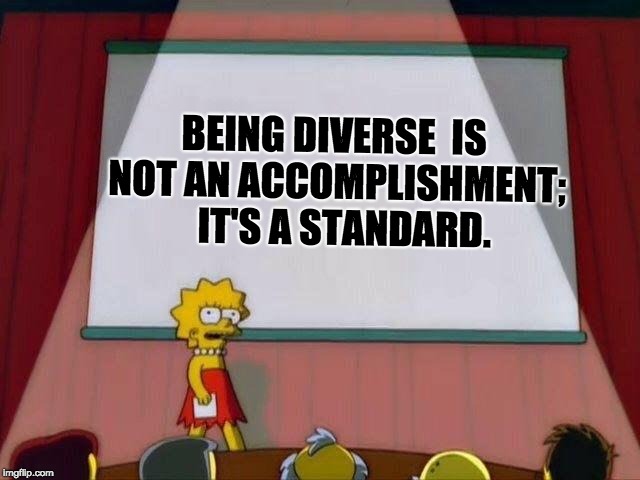 Start With Why
To win over this social-savvy generation, it's important to court Gen Z employees the same way you would court them as customers. And as marketers, it's important to remember that this upcoming generation was raised in the value-based era (also known as the holistic or collaboration era), as opposed to the market-oriented era. Instead of brand recognition alone, they care about creating the most value possible for their careers. The focus now is not about what you can do, but why you do it.
This principle can be applied to multiple things, like environmental initiatives, community outreach and, yes, even diversity. To Gen Zs, there's a huge difference between taking a stand like Fenty Beauty, and pulling a stunt like Pepsi. Trust me, #BlackTwitter will sniff out any sign of dishonesty and #FakeLove. Just take a look at Papa John's over the past few years.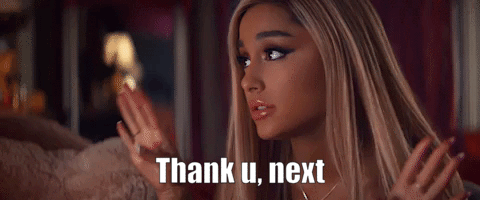 Source: Giphy
When it comes to the workplace or the marketplace, ask yourself one important question: "Is my brand seen as diverse on internet platforms — and overall?"
The Decision Cycle
Alright, so we know diversity is good, but it's "v" hard to get diverse people in the office. So, how can we court emerging Gen Z talent?
First of all, do not assume that there aren't diverse individuals who would love to fill your position. That ain't it, chief. Think of diverse talent as your "internal" consumer base, not your employees. As much as you sell your products and services to a customer, these upcoming kids are buying you — your brand and your ideals.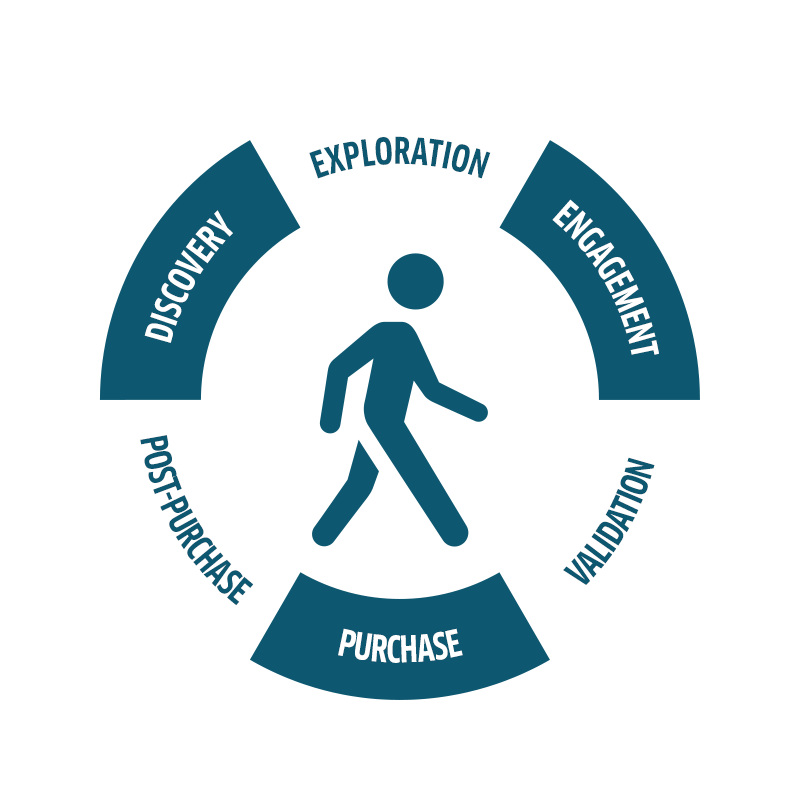 Take it back to Marketing 101. You cannot wait until the purchase phase to look for talent. You have to get them interested during the discovery phase.
It's a long haul for sure, but showcasing your brand early on is critical to reaching different backgrounds and psychographics, especially while they're still forming career consideration sets. Wig. Snatched. Flown.
The Search
Understanding where your target demographic resides is definitely a major key alert. If you're selling to grandmas online, you wouldn't advertise to them on TikTok, would you? No. You'd go to Facebook or consider using a more traditional method like direct mail. The same applies to future talent.
Certain occupations are more popular with certain demographics, simply because those populations have have more exposure to industries that suit their interests, such as medicine, law, communications, advertising or tech.
To win Gen Z and increase diversity in these fields, it's important to understand what platforms your target workforce uses, and what personas you're attempting to attract. If you're only using one recruitment method, you're probably struggling to find the secret sauce. To discover unique workers, see what's trending in their space. Think outside the box.
Last year, Kris Jenner used BumbleBizz, the women-first dating app gone corporate, to find her personal assistant. In the marketing space, you've got to be creative to find creative.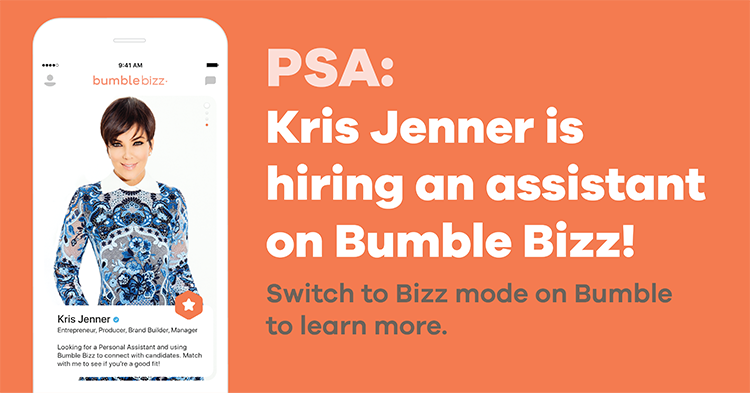 Source: Bumble
Getting in touch with the right connections and associations can also enhance your talent search. Groups like Management Leadership for Tomorrow seek out Latinx and African American individuals for the corporate world. You can also turn to local college diversity and inclusion centers, international talent programs and professional staffing firms that specialize in finding the right people for the job, bias free.
Furthermore, it's way more effective to geo-target Gen-Z kids online with a higher CPC than it would ever be to buy a billboard. Due to hyper-saturated advertising, people are trained over time to ignore blatant adverts.
What's even more effective is meeting them in person at networking events or conferences. Remarkably, Gen Zers are more offline than their Millennial counterparts. Mentorship-style relationships and individualized attention is more important than ever before.
Challenging the Status Quo
Five years ago, Nebo wrote a post showcasing some of the problems businesses face when recruiting for diversity. In the case of race, we noticed that a low proportion of African Americans were applying for jobs in the digital marketing space and, sadly, this statistic has not changed significantly. Gen Z's response to this, however, could make a difference.
For example, popular movements and hashtags Black Girls Matter have altered the way young people think about personal aspirations and celebration of culture. We're starting to see a trending success with affinity groups like BlackGirlsCode. This generation could play a vital role in getting racial minorities out of jails and into the corporate world. They're already the most vocal age group when it comes to issues like the March for Our Lives campaign and the Nov. 6 Election Walkout.
Does your brand take stands? If so, how do you show Gen Z that their ideologies and their communities matter day to day?
Staying on the Front Lines
Let's face it, the new kids of today have some of the shortest attention spans on record (myself included). We, the Post-Millennial generation, have to filter out massive amounts of information and five-second Snapchat ads Gen Xers and Millennials are throwing at us.

To gain affinity with prospective, diverse workers, you've got to keep up with 24-hour news cycles, engaging on issues that matter to them. There are new stories every minute, and these youngsters demand quick coverage. Being in the right place at the right time — consistently — is paramount. If not, Gen Z will forget about you faster than the hoverboard fad of 2015.
Reaching prospective workers of different cultural lenses on a regular basis is another important aspect to consider. Frequency matters when gaining awareness. Use retargeting strategies as a tool to stay on Gen Z's radar.
Not all of it has to be political either. Denny's did an excellent job of responding to hurricane victims this October with their mobile relief diner. Engaging in the conversations and being a force for good will always shine through.
And not all giving-back needs to be elaborate. Atlanta's 48in48 pro-bono events pair professionals with nonprofits in need of new websites. Use what you have. Utilizing specialized skills and mindsets are the hallmarks of diversity. Celebrating differences in regional events like Pride parades are another simple way to gain awareness and stay engaged with the community.
The Bottom Line: Be Genuine
When it's all said and done, the true way to increase diversity in the workplace is to care. That's right, you have got to have some TLC. This group cares more about meaningful interactions with brands, such as how companies interact with the environment.
Gen Z already has an outsized voice on topics like the "Trans Will Not Be Erased" movement. As of now, they have celebrities speaking for them like Halsey, Billie Eilish and Troye Sivan. Imagine what they'll do when they're in power.
Gen Z is on the rise, and bringing its values, wallets and brain power to the table. Diversity is just one of many things they stand for. If your brand doesn't engage with this dynamic wave of global talent, it will not stand the test of time.