November 26, 2014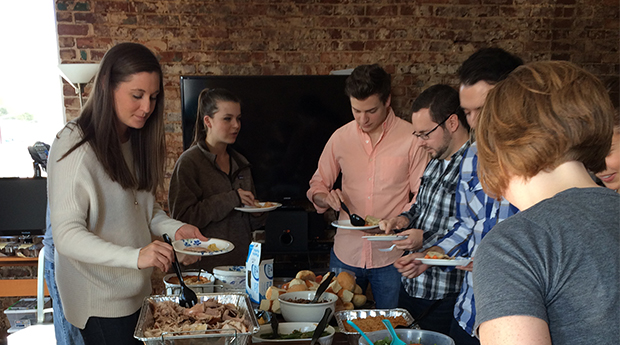 This time of year is a beautiful reminder of the power of gathering around a table and unplugging from technology, even if only for a brief period.
Thanksgiving is centered on the idea of feasting and giving thanks for the bounty. Not all holidays are so centered on consumption (not to say we don't indulge for other holidays), but Thanksgiving is the epitome of putting the stresses and distractions of daily life on hold to appreciate family and friends over some quality food.
This idea even holds true in an office setting.