SEO Curb Appeal: Optimizing the Branded SERP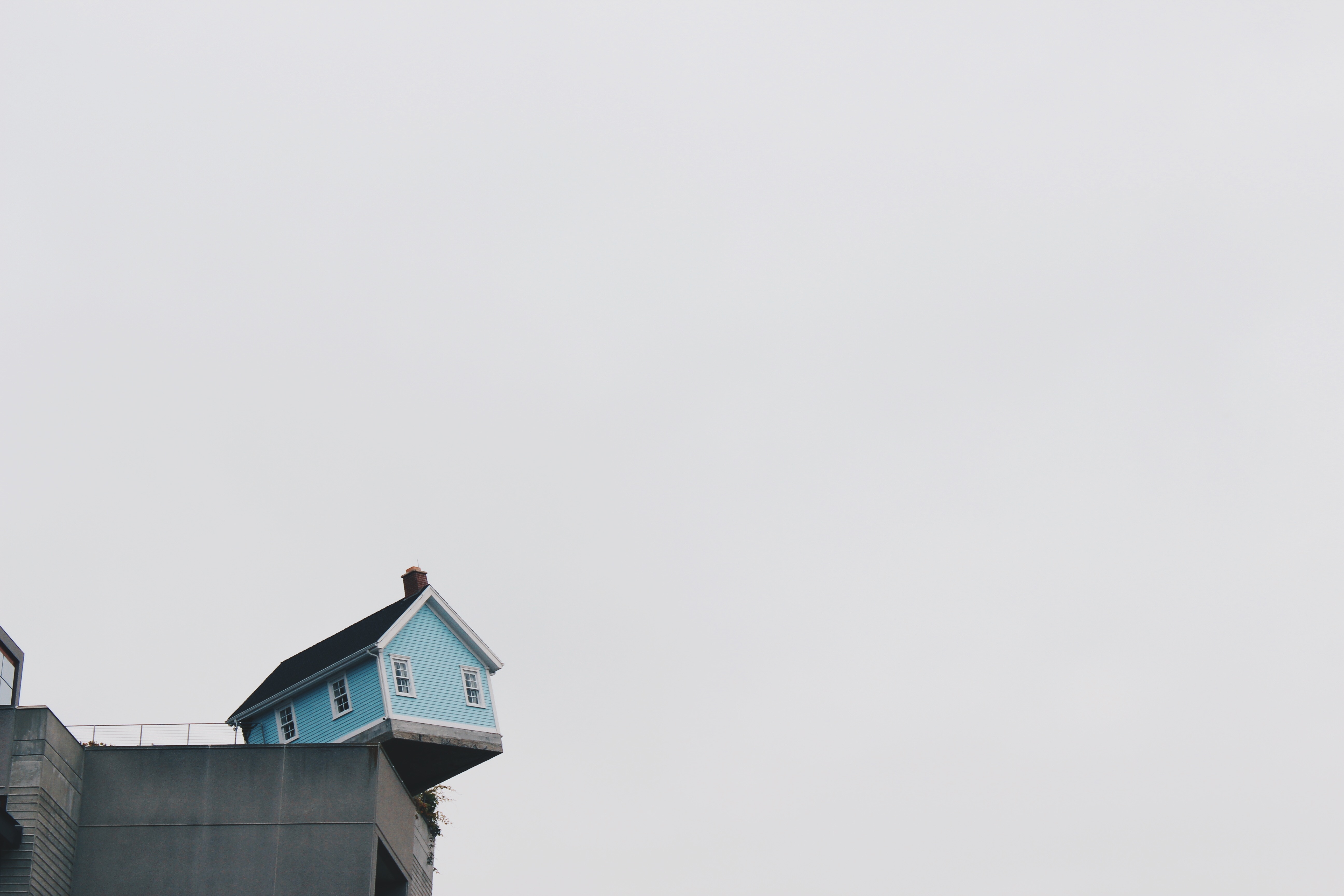 When it comes to setting an SEO strategy, the branded Search Engine Results Page (SERP) can often be taken for granted. In most cases, ranking well for your brand name is a bit of a gimme. In the before-times of ten blue links, it was enough to have well-written metadata for your homepage and about us page that prominently featured your brand name and had a compelling call to action.
The problem with taking branded search for granted is that you are assuming that if a user searches for you, then they will visit your site.
That assumption discounts the fact that the user may have just searched for "best" or "near me" and found you on a list. They also found your top competitor on that list, and now they are looking both of you up to decide which option is for them. And sure, you have well-written metadata. But your competitor's SERP looks like a discothèque and they have reviews and tweets and videos and logos and ooooh man, do they look more legit than you. Guess where that click is going?
The "Optimization" piece of SEO can often be misconstrued to mean "rank the highest, wherever you can, all the time." I'll even admit, usually someone asks me what I do for a living and I respond with "search engine optimization" and they give me a vacant stare, I usually will follow it up with "companies pay me to make their websites show up at the top of Google." And yes, we want to rank high and often for our targeted queries. But to only optimize for rankings is just shitty SEO.
You need to optimize your search presence holistically so that you are communicating your unique value to the user in a thoughtful way, throughout their search journey.
As Google works to enhance the SERPs with an endless parade of new features, the branded SERP has quickly evolved into an interactive first impression of your company. If you are ignoring that, then you are missing out on a huge opportunity for your brand. Optimizing your branded SERP, one facet of on-SERP SEO, is critical to making sure you look authoritative and trustworthy to users. It's a way to make your search presence inviting and entice users to click through to your site or even convert directly from the SERPs. It is a necessary part of your brand strategy.
Here are some key areas you should focus on to accomplish this.
Metadata
If I were going to harp on about the curb appeal metaphor (which I am not), optimizing your homepage metadata is the equivalent to not nailing a dead snake to the door. It is assumed. But that doesn't mean you should set it and forget it. Push yourself to tweak your messaging regularly, adjust for seasonality and optimize for click-through rate.
Local Knowledge Panel
Optimize your Google My Business listing to make sure all of your information is up-to-date and you profile is complete. Load it up with quality photos and videos that will attract your audience. Make sure you encourage and engage with user reviews! Take advantage of recently added features like Q&A, video posting and Google Posts.
Posts are a favorite feature around here, because it is virtually the only way you can choose exactly what you want to display on the SERP from text to image to link. They offer a simple way to add visual interest to your SERP and create opportunities do drive converting actions from the first point of contact.
Brand Knowledge Panel
Google brand panels pull from a variety of data sources. The most prominent source has, for a long time, been Wikipedia. While it is not essential to have a Wikipedia page to have a brand panel, it is definitely going to help. If you don't have an article and you meet the notability requirements, consider adding a page. Or, consider starting by creating a Wikidata entity.
Beginning in June, Google made it easier to verify your knowledge panel. This enables you to suggest edits to an existing piece of data in the panel. You can also provide general feedback, which allows you to request additional items be added. In our experience, they have been receptive to the edits if you supply a credible source that verifies your information. View Google's instructions on suggesting edits here.
Bing pulls data from a range of sources and will cite them directly in the panel. If something isn't showing up in your panel, start by trying to update or add to the information on the sources you know they are drawing on. You can also suggest an edit directly on the panel.
Structured Data Markup
Structured data markup languages, such as Schema.org, annotate elements on page, making them easier for search engines to understand. Using structured data is pretty much a non-negotiable for technical SEO. There is an ever-expanding library of Schema available to SEOs and developers, which can enhance your search presence in myriad ways.
When it comes to enhancing your branded SERP, however, focus on Organization schema, especially fields that will improve your knowledge panel such as social links, founder information, headquarters, etc. Mark up videos with VideoObject to get those to appear in your branded searches. Mark up your navigation with SiteNavigationElement and breadcrumbs with BreadcrumbList to reinforce your site IA and influence your sitelinks.
Social Media
Active social media channels can play a huge roll in your branded SERP. From social icons in your knowledge panel, to links to your profiles filling up your SERP, to tweets and YouTube videos appearing directly in the SERPs, they are one of the most obvious influencers on your branded search result page.
Of course, using social media with intention is what will set your brand apart and deliver the engagement that will actually result in rich SERP features. Prioritize what makes sense for your brand. Don't set up social accounts you can't commit to operating and engaging with on a regular basis, and make sure you have a clear understanding of the value of each channel you operate on.
Paid Media
Here's a tip: don't let your competitors steal the number-one spot on your beautiful branded SERP. If there is enough search volume there and your competitors are not cavepeople, it's possible that you could lose the top visibility to someone else. Sometimes it can't be helped (we know budgets aren't unlimited) but if you don't even have a brand campaign running and your competitors are showing up, you should maybe start. Try to play with the ad messaging so that it complements the organic metadata and doesn't just say the same thing twice.
Reading the exact same thing twice in a row is boring.
Reading the exact same thing twice in a row is boring.
Measurement
The reason that all of the shifting search landscape keeps us up at night: how do you measure the impact and quality of traffic that doesn't hit your site?
Google My Business and Search Console both have APIs so that you can pull the data into your preferred platform for analysis. That's a huge win, because Google My Business visualizations are unnecessarily ugly.
Use the GMB insights dashboard to track your clicks to calls, website and directions. If calls are a high priority for your business, you can implement more refined call tracking on your Google My Business number.
Use Search Console to track impressions and click-through-rates for your brand-name queries. Search Console data isn't 100 percent accurate, so these are not the numbers to live and die by. They should instead be looked at as helpful in evaluating trends in user behavior.
The GMB Insights dashboard also provides insights on your previous posts which includes views and clicks from the post. For added insights, you should set up UTM parameter tracking on your Google Post links.
And, finally, monitor your SERP appearance. The search engines are always making iterative changes to layout, features, what ranks. You should be searching your brand name frequently and noting what shifts. This is super low tech, but I like to take screenshots periodically and save them so that I can avoid playing the "Am I crazy or is this different?" game in my head and provide some context to shifts in on-SERP engagement metrics.
The SEO Curb Appeal Checklist
There are a million tactics and considerations for optimizing your branded SERP. To help you get started, we've made our complete checklist of everything you can do to get optimizing.
Just remember, this isn't simply a game of showing up everywhere. Be deliberate about what ranks on your SERP and understand the importance of the messaging for what displays. Optimize not for total SERP coverage, but to create a continuation of your brand experience on-SERP and to meet the users' needs while they are there.
Get the downloadable checklist here!