Nebo's 4th of July Hot Dog Bonanza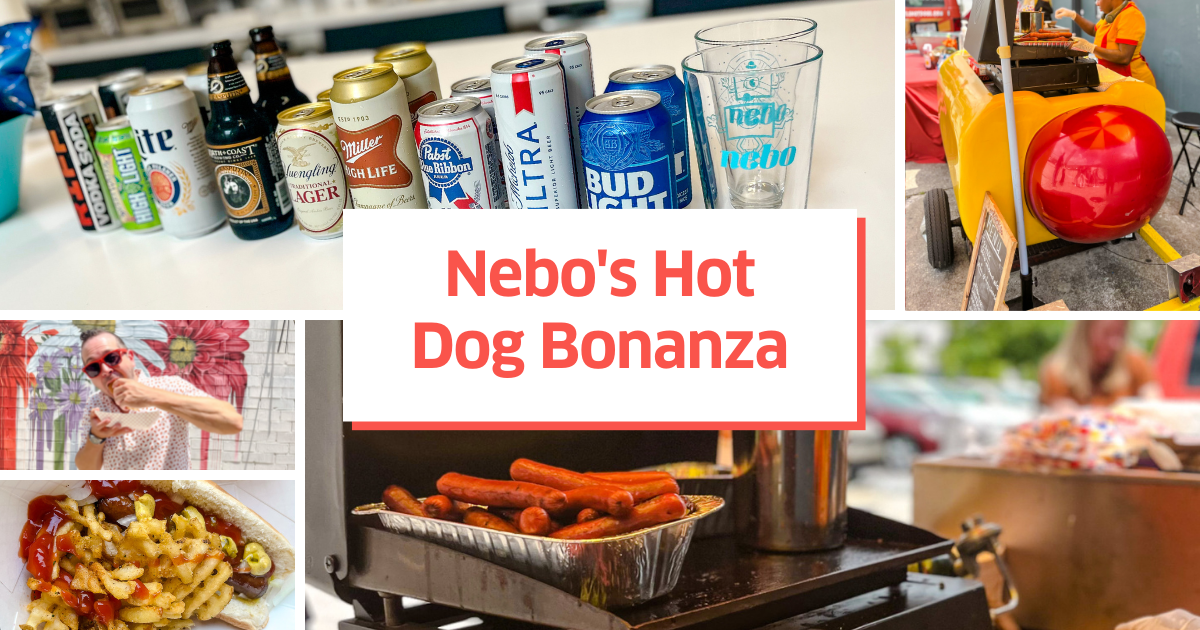 Here at Nebo, we love any excuse to go hard for a holiday — big or small.
On Pi Day, we give out a grand prize for whoever can recite the most digits of Pi by memory. Neboween is a weeklong celebration of games and over-the-top costumes. Thanksgiving is a two-part affair (Thanksgiving Lunch, followed by Leftovers-giving). Even National Ferret Day gets its very own Zoom background.
Red Hot Celebrations
This year for the 4th of July, we did what we always do — we went big. We added a new chapter to the Great Hot Dog Debate with veggie and regular dogs catered by a hot dog food truck.
Then, we topped it off with America's favorite drink and dessert combo: pie and beer.
Most importantly, we got together with new friends we'd never met and old friends we hadn't seen in a long time.