It's Hot AF: So We Made Some Ice Cream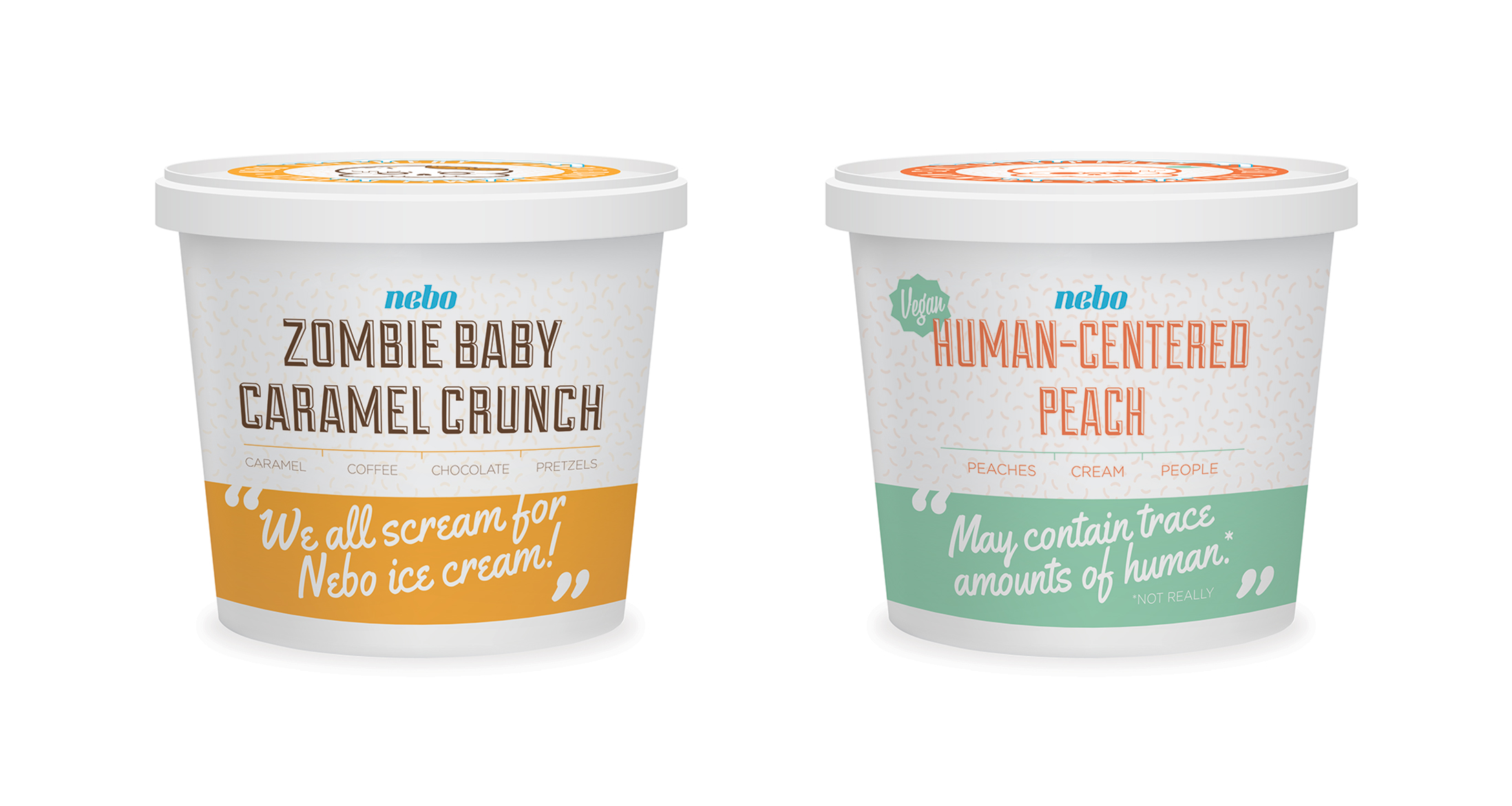 You don't need a weather app to know it's like a zillion degrees right now. We get flop sweat just walking to lunch. Our hot coffees have been replaced by iced coffees. And we bake like cookies as soon as we get in our cars.
So what's a work-hard-play-hard company like Nebo to do? Make our own ice cream of course!!
That's right, today we're crafting towering sundaes with pints of our very own, custom-created ice cream flavors.
Designing our own cream sounds like a tall order, but we're used to doing kickass creative stuff. In our spare time we redesign LaCroix cans, plant gnome-worthy terrariums and build fancy coops for our chickens (ok, maybe just one of us).
That's why we wanted our flavors to be unabashedly, unapologetically, quintessentially Nebo.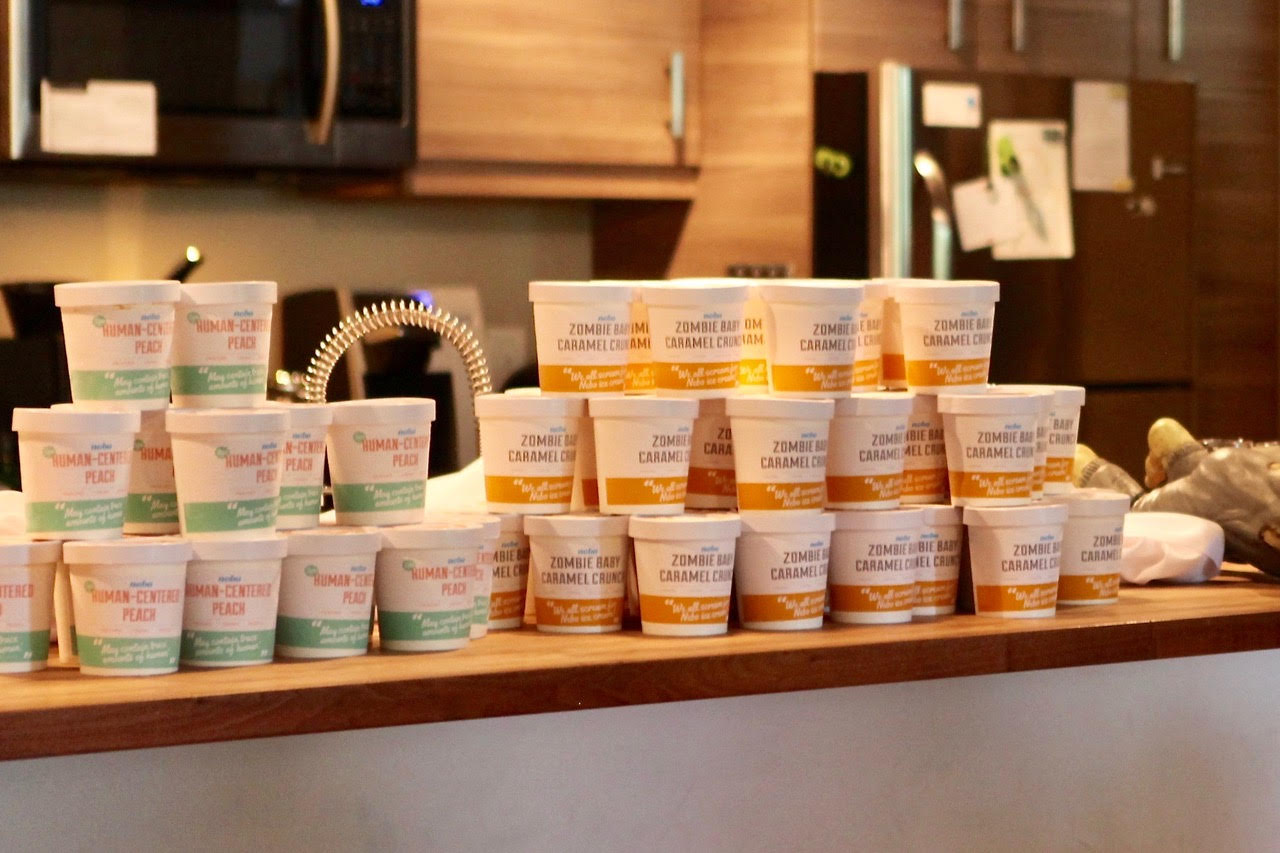 Zombie Baby Caramel Crunch
In our quest for inspiration, we searched the office and — eek! — discovered Zombie Baby. This adorable, undead hellian has been terrorizing the office since Halloween. He shows up in storage closets, the shared fridge and even beneath the Nebo Christmas tree.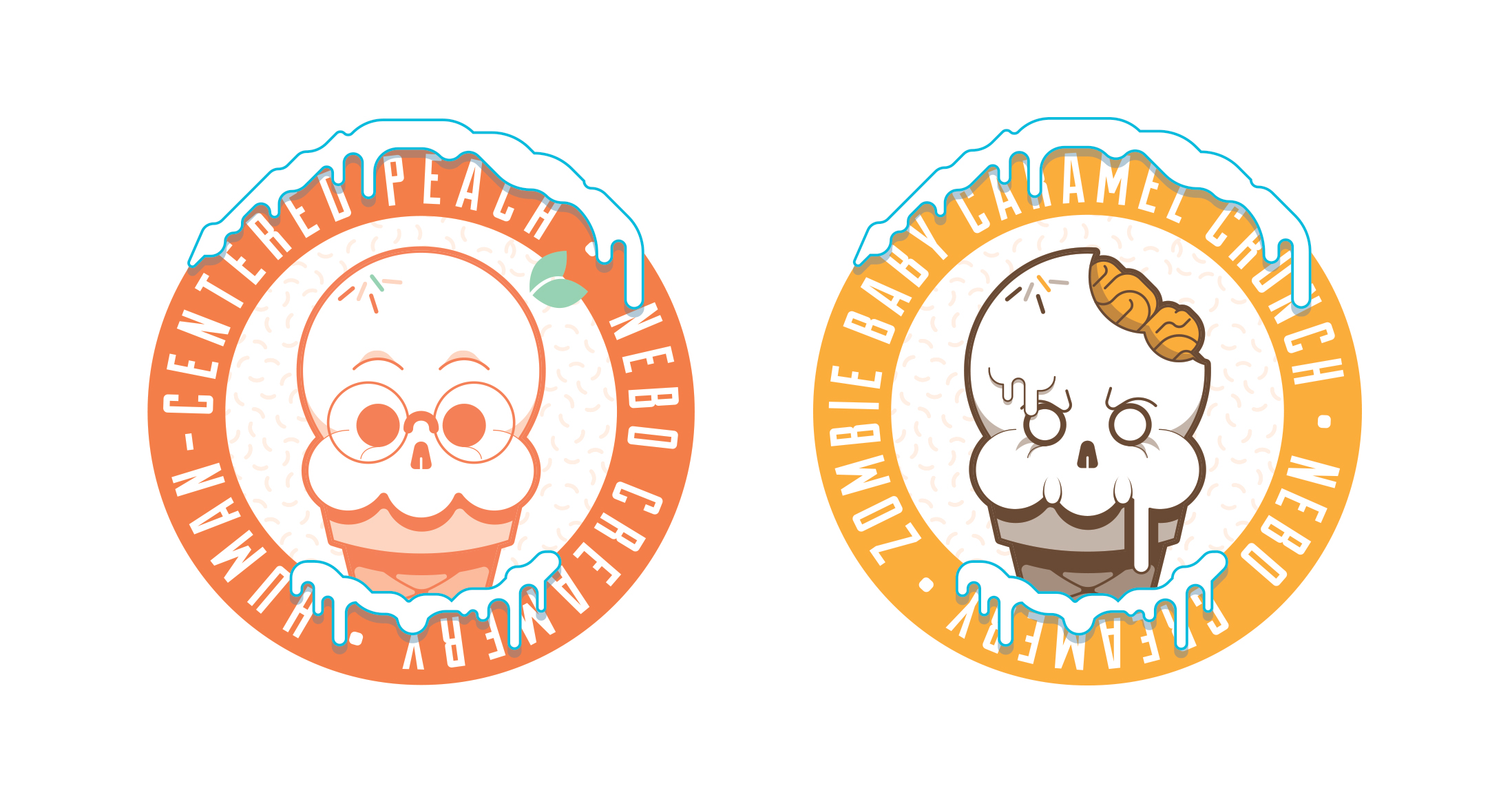 So what better mascot for our coffee-flavored cream made with caramel and chocolate-covered pretzels? Because one look at Zombie Baby will wake you the hell up! He's like a quadruple shot of espresso.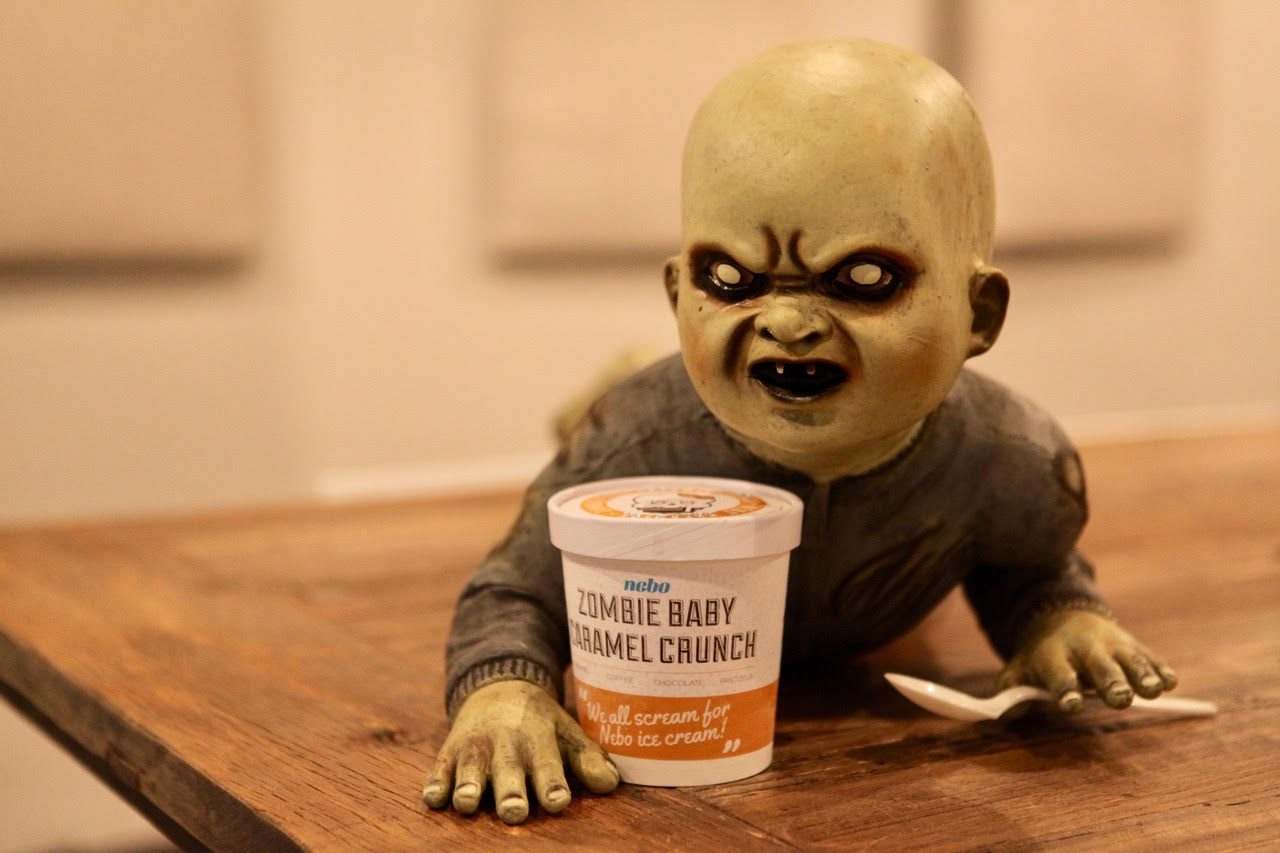 Human-Centered Peach
Our second flavor is a nod to the vegheads who run our company (looking at you Brian, Kimm and Jenn). Of course, everyone knows we're a human-centered agency that loves our furry and feathery friends. That's why we made our peach ice cream from humans instead of animals. Just kidding! This fruity blend is 100 percent vegan goodness.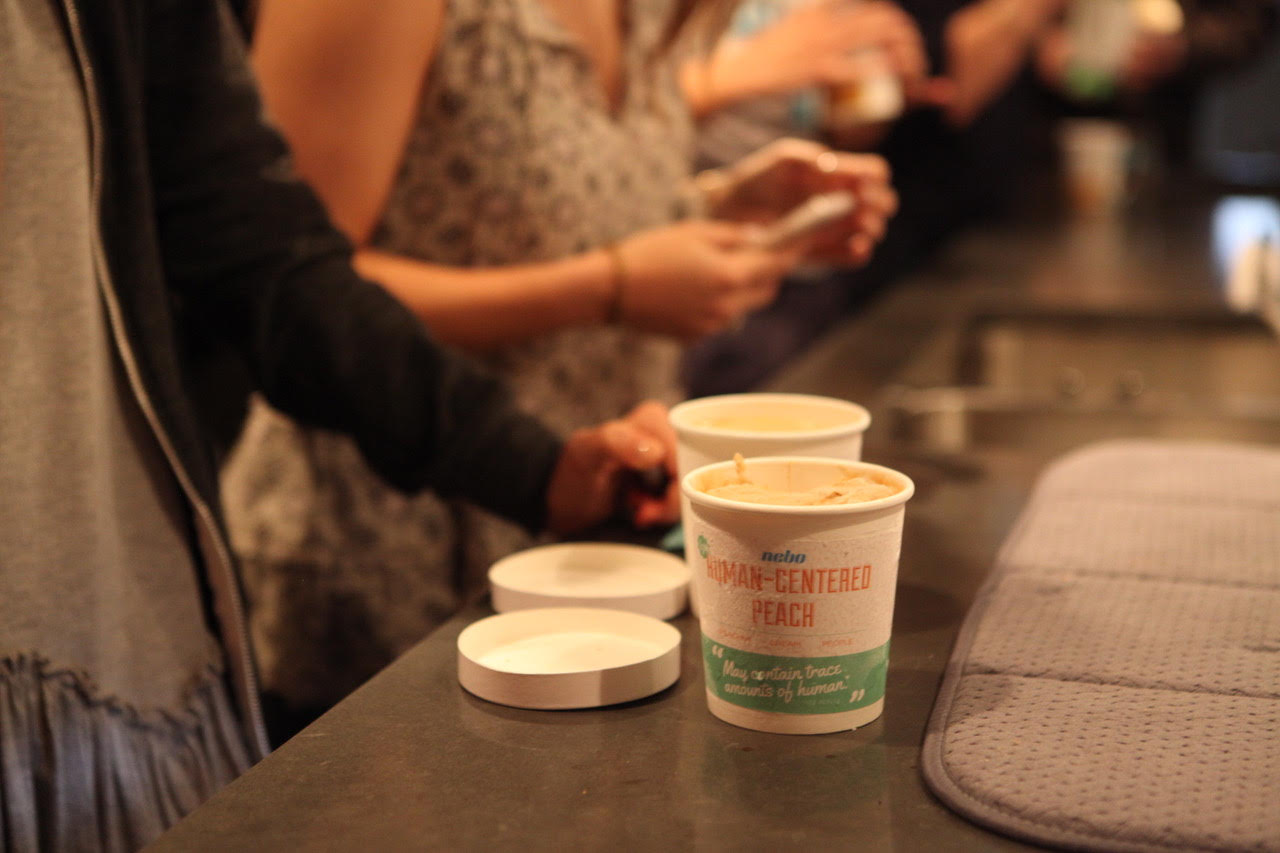 So that's about it. Shout out to Jake's Ice Cream for bringing these frosty delights to life.
We hope you enjoy our flavors as much as we do. Nebo believes in fighting the heat with the sweet. Don't know about you, but that sounds like a pretty great philosophy.