Articles written by
Evan Porter
August 3, 2012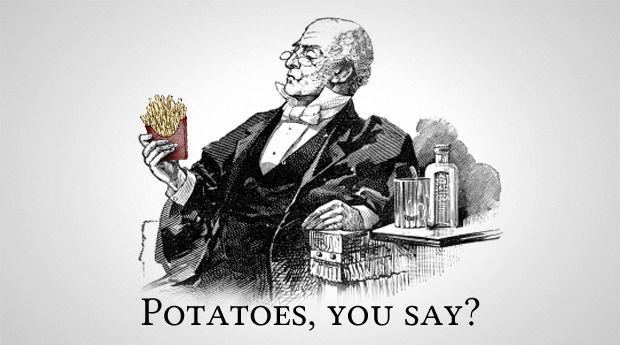 Walk into any American fast food restaurant, look at the Sides menu, and you'll see it:
French fries. Right at the top of the list. Every time.
A burger and fries is the most uniquely American pairing this side of hot dogs at the ball park, but the reign of French fries as the side item of choice extends way beyond just burgers. Sandwiches, fried chicken and pizza all seem to taste a little better when paired with a basket of golden fried potato wedges. The question is, how did this become the norm? How did French fries become the default side item for, well, everything?