Writers, This Horrible Truth Shall Set You Free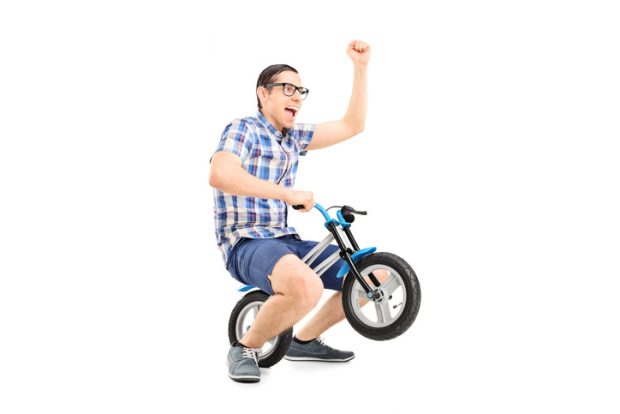 Hi there. Hey, hello.
I know we just met, and I would hate to come off as rude, but I want to get straight to the point. If you're a writer (or an artist, or any other creative type) I've got some good news for you. And I've got some bad news.
Let's rip off the bandaid and do the bad news first:
Nobody gives a fuck.
If you're anything like me, this news does not come as a shock. The soul-crushing magnitude of your insignificance weighs upon you at all times, and you can't stop thinking about the fact that you are one in 7.5 billion people on this rock in the sky, and that there is no sky, there is only an ever-expanding void we call "space," and that a neutron star rotates 600 times in just one second. Meanwhile, you've just spent 20 minutes looking for your sunglasses before realizing — they're on your head.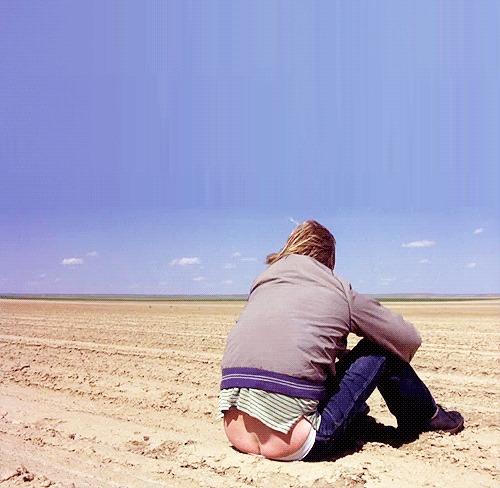 "Dumb and Dumber," New Line Cinema via GIPHY.
Sadly, not enough writers know how unimportant and tiny they are.
How do I know this? Because I have read more boring, terrible, insufferable writing in the last 10 years than most people read in a lifetime. Not by choice, just by trade.
I've worked as a book editor at a publishing house, a fiction reader at a literary magazine and a college English teacher. I've read dozens of essays about students' first baptisms, 300-page family histories dating back to the Mayflower and — true story — an entire book about some guy's Shih Tzus and their eyedrop regimen.
This isn't to say that my writing is perfect. One of the best (and worst) moments of my writing career was when a professor read three sentences of my short story out loud to the class, tossed the paper aside and said, "Yawn."
What sucked so much about that story I wrote was that I was trying to play it safe. I was trying to use metaphors and long sentences and big words. I was trying to sound literary and writerly, like an MFA writer should.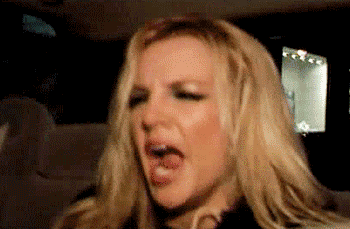 Just like all of the other boring writers in the world, I was trying to "follow the rules." And when it comes to getting anyone's attention, following the rules is the worst thing you can do.
No one gives a fuck about your writing. Fucks are hard to come by. Fucks are precious. People only have so many fucks to give in one day of their beautiful, Mayfly life. As a writer, it is your job to coax them into giving their fucks to you.
Here's how you can.
Accept that people don't read things.
It's not you, it's everyone. The world is oversaturated with reading material that no one wants. That means you have to try a little harder to get (and keep) reader's attention. Which leads me to my next piece of advice.
Stfu.
Get to the point. And make sure you do it in eight seconds or less, because after that, no one cares. According to Time Health, "people now generally lose concentration after eight seconds" — which btw, is shorter than the attention span of a goldfish.
No one wants to read your 9,000 word blog post or the background behind why you're writing it. The academic term for that style of writing is "masturbatory." Just give the people what they came for.
Be interesting.
Instead of worrying about comma splices, use a funny word. Instead of sticking to the brief, make a joke. Try putting the end of your story at the beginning and get straight to the point. Tell an interesting story.
And on that note, stop assuming your stories are interesting. Ask yourself: would you read your own article or story or blog post? This sounds like common sense, but not enough people do it. If the answer is no, then don't bring it into this world.
Stop trying to sound smart.
Some of the worst papers I ever graded when I taught college were written in "academese," aka, my students were perusing the thesaurus in order to fashion more erudite jeremiads, thereof.
It's not just college kids that make this mistake — I've seen the same problems in books, cover letters and blogs. And when copywriters try to get too clever, their message gets muddled in self-gratifying writer goo.
It all comes back to one bad habit: trying to sound like "a good writer."
Instead of trying to sound smart, try sounding dumb, or vulnerable, or excited, or scared. Try sounding like yourself. Because whatever you do, no one can be more you-er than you, or whatever that Dr. Seuss guy said.
Don't be scared.
Okay, I promised there was good news, so here it is. The best part about no one giving a fuck about you is this:
No one gives a fuck about you.
Your own lack of import can be very freeing. Why not write that crazy headline? Or that script with unicorn poop jokes? Or that blog about the time you ate out of trash cans? Go bananas! If your boss tells you no, well okay then. If you fail, who cares? Ask yourself: what is the worst that could happen?
It's not like anyone really gives a shit.