Why RuPaul Charles Is the Queen of Advertising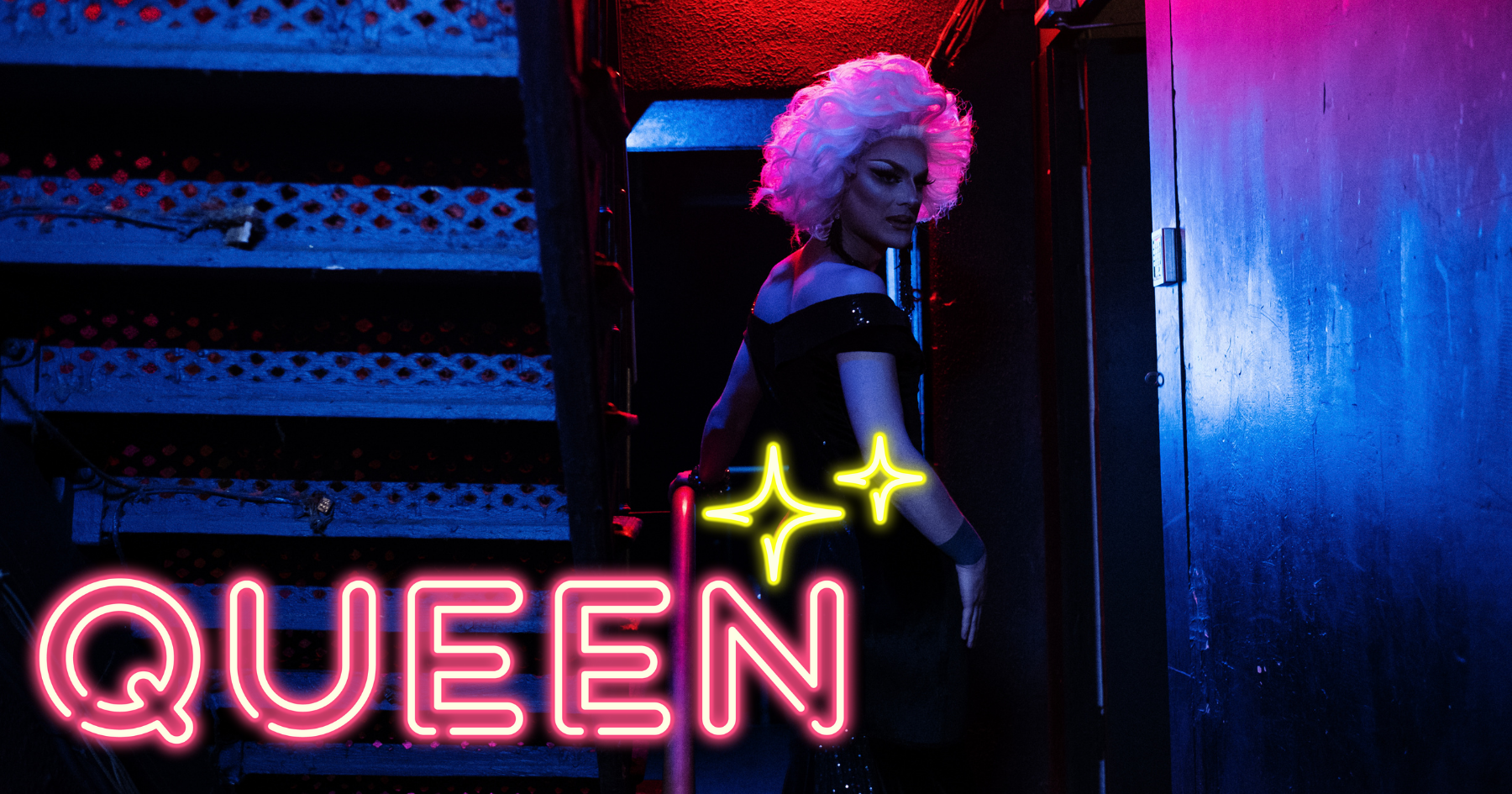 Anyone who watches RuPaul's Drag Race knows that RuPaul Charles is more than a drag queen — he's the Queen of Advertising.
Every episode of RuPaul's Drag Race is essentially 90 minutes of advertisements dressed up in ostrich feathers, from perfect product placements to schticky self-promotion. And yet, no one is changing the channel. In fact, the show's 13th season just swept the Emmy Awards with a whopping six wins and a total of 24 trophies over the years.
Somehow, Ru and his girls have taken advertising from ad nauseum to sickening success. What's the show's secret? Here's the tea on what makes RuPaul's Drag Race a marketing masterpiece.
Our Queens are looking Pride Perfect in their @levis Pride collection lewks!! 🤩 Who had your fav? #AllStars6 pic.twitter.com/caNasmxnUm

— RuPaul's Drag Race (@RuPaulsDragRace) August 27, 2021
A Gagworthy Ad Is Never a Drag
Nearly every moment of screen time on RuPaul's Drag Race is an opportunity for an ad placement. From challenges sponsored by the likes of Levi's, Barefoot Wine, Hello Kitty, and Anastasia Beverly Hills, to the branding on the waistband of the Pit Crew's underwear, Drag Race fans are inundated by ads that, somehow, actually leave them begging for more.
How does Drag Race sneak so many ads into each episode without turning off viewers? The ads are funny, seamlessly integrated into the flow of the show, never rear their head during a heartfelt moment, and most importantly, never disrupt the viewer's experience.
Take Over the World with an Influencer Army
There's a reason the contestants on Drag Race compete in an advertising challenge every season. Some say it's because drag queens need these marketing skills to build their brand and make a name for themselves in show business. Others say that RuPaul Charles is covertly creating a worldwide army of drag queen influencers to spread the gospel of Drag Race.
If dozens of drag queens around the world promoting RuPaul's brand on social media weren't enough, the show's graduates (draguates?) star in spin-offs, podcasts, Twitch streams and more, all of which revolve around the Drag Race universe. Between former contestants and influencers, it's enough to keep fans engaged with the brand year round, even when the show isn't on air.
Make the Best of Your Mistakes
Sometimes, your wig falls off in a lipsync. Sometimes, you make poor outfit choices. Sometimes, you throw up on the main stage, then get permanently banned from the RuPaul franchise for breaking the rules.
But then you go on to create a hit podcast, a makeup line, write a book, and make the most of it. You might even incorporate your mistakes into your brand. (For the record: my favorite example of a brand doing this is BarkBox's Big Honkin' Pig in a Blanket, which looked less like a squeaky toy and more like, well, an adult toy. Rather than taking the toys off the market, BarkBox made them a best seller.)
More Diversity, More Creativity
Having a variety of people with different backgrounds and histories always makes for richer content, and no reality show demonstrates this more than Drag Race. The show has starred drag queens from countries around the globe, of all religions, identities and generations, all of whom have shared their stories of what it means to be queer in their experience. The queens' diversity influences everything from their runway looks to their intimate confessional interviews, and the result is a show that feels at the same time both educational and deeply relatable.

Age diversity on RuPaul's Drag Race is perhaps one of the most unique aspects of the series. Rarely on reality TV do we see contestants as young as 20 up against veterans in their 50s. While younger queens may bring new perspectives on the art of drag, seasoned queens share their stories of queer history, bringing a depth to the show that other reality competitions lack.

Authenticity Is Queen—But You Have to Take Risks
RuPaul's Drag Race is known as much for its high style and humor as it is for its emotional vulnerability. At the end of the day, the contestants' and judges' raw authenticity is what really sets Drag Race apart from other reality competitions. Queens often share their personal stories facing discrimination, childhood bullying, racism, grief, terminal illness — hardships that we all face at one time or another. These stories resonate with fans who can identify and empathize with the person behind the big lashes and setting powder.
It may sound counterintuitive, but some of the strongest contestants on Drag Race ultimately lose the crown for trying to be "too perfect." There's perfection, and then there's perfectionism—to the point where the truth doesn't shine through.
To be authentic, you've got to take risks. That holds true for brands, especially those that help customers deal with difficult decisions or services. When you fail to speak to human truths, your campaign will come off as generic, boring, or cold.
So go ahead. Put yourself out there. Who knows? You might even make Jeff Goldblum cry.