Why Atlanta is the Worst-Best Sports Town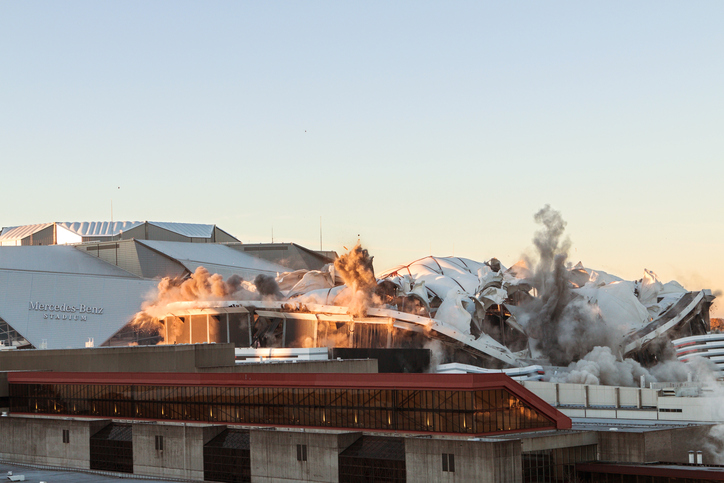 As America gears up to spend Labor Day weekend drinking excessively at the lake, watching college game after college game, it's time to come to terms with an important fact of life for Georgians:
Atlanta might be the worst-best sports city in the country.
Atlanta is a hub of American sports culture, especially college football culture, in so many ways. The College Football Hall of Fame is here. To start each season, the Chick-Fil-A Kickoff Game sees an ACC school square off against an SEC school (though it's SEC – Pac-12 this year). The SEC Championship Game lives here on a permanent basis, and the city is home to countless graduates from basically every SEC school who pack bars on Saturdays to watch 19-year-old kids launch into each other headfirst.
Atlanta has become synonymous with college football and, as red-blooded sports ball fans, that makes us very happy campers.
In addition to college football, Atlanta's also a great place to catch pretty much any kind of game. We've got our avian football and basketball teams, a soccer team with a frighteningly rabid following, America's baseball team (shout out Ted Turner), and a generally electric atmosphere for sports of all kinds.
A sports culture this robust is worth celebrating, and we at Nebo are happy to oblige, whether it's dressing up our pets: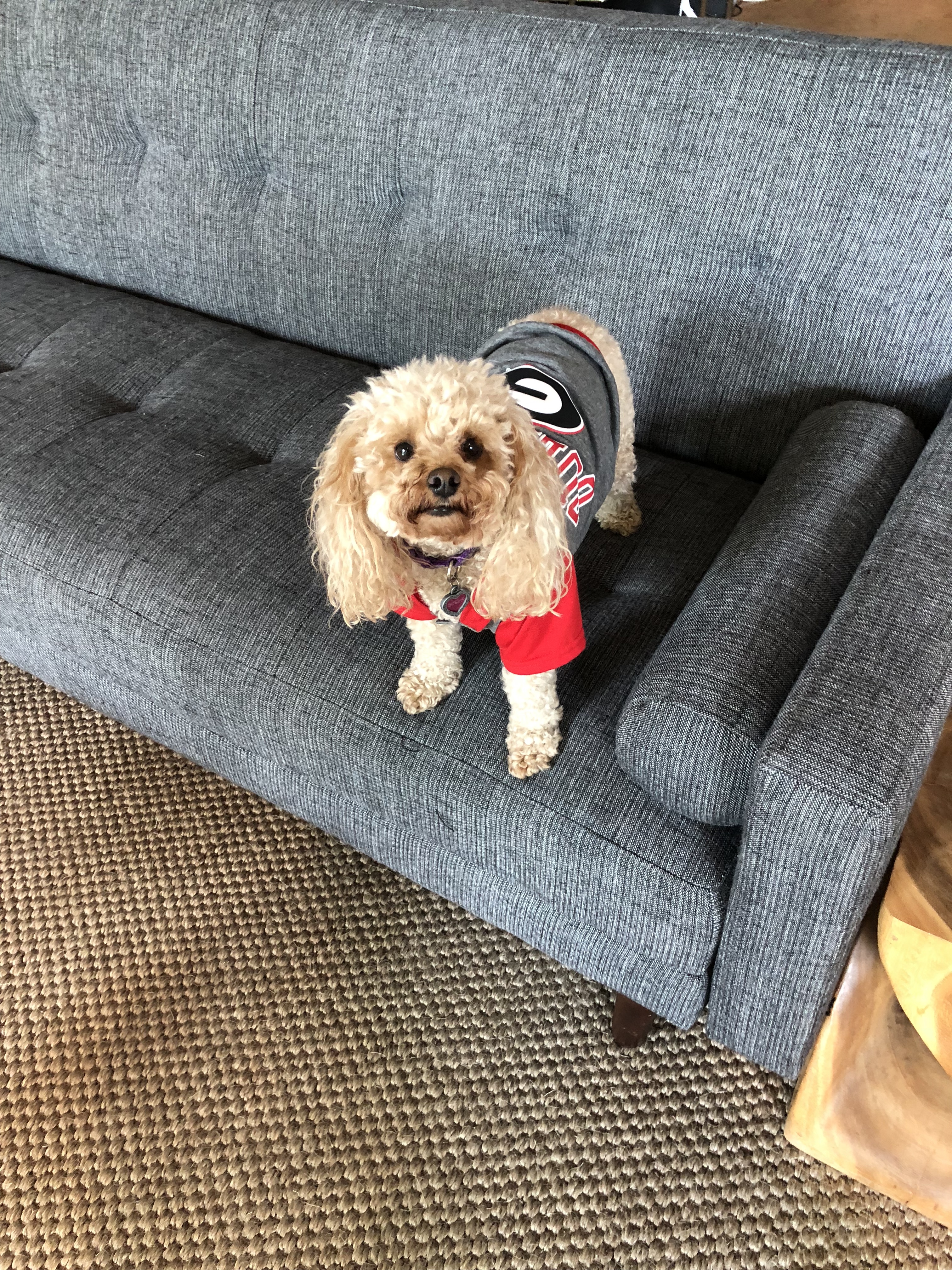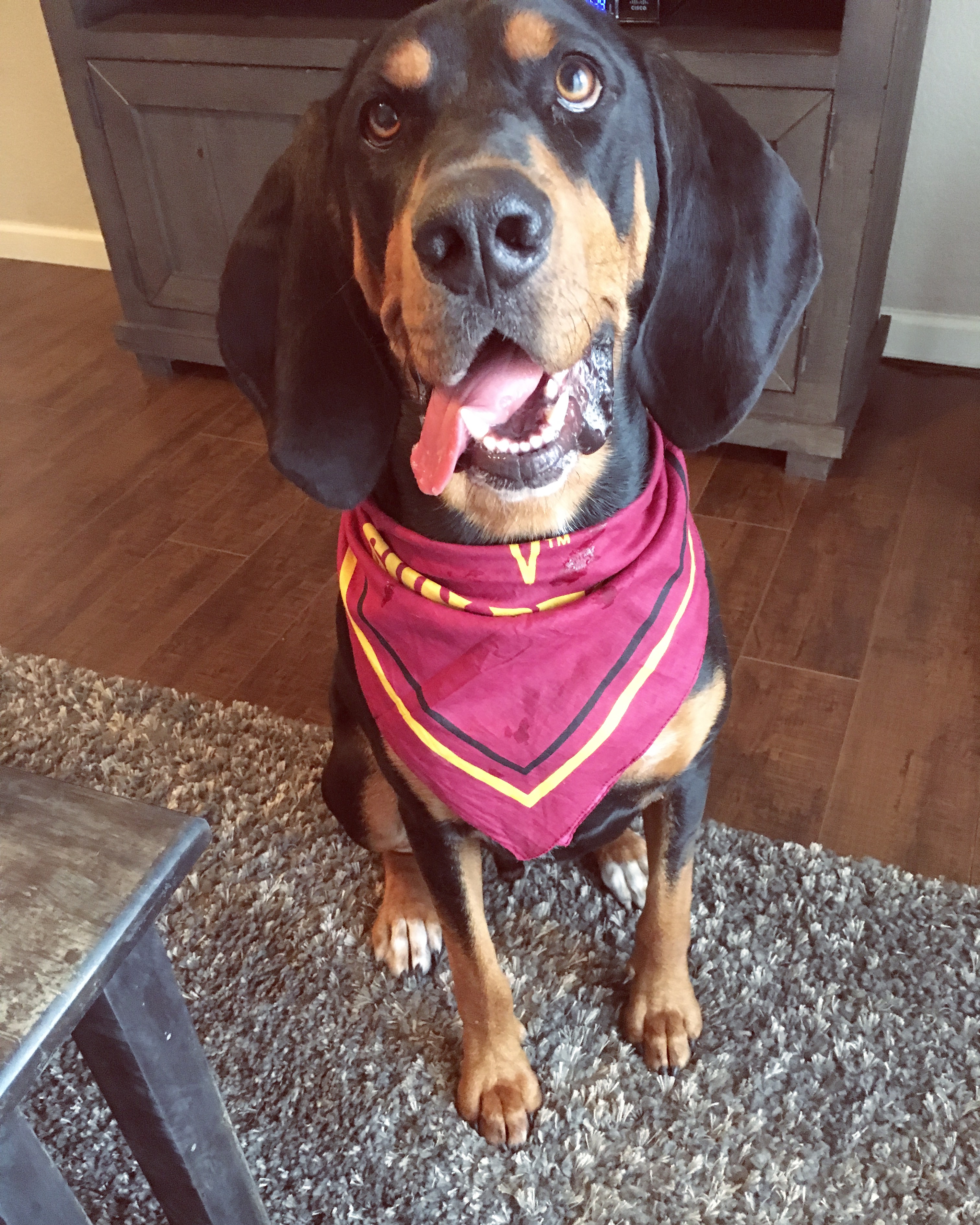 Or doing some serious tailgating: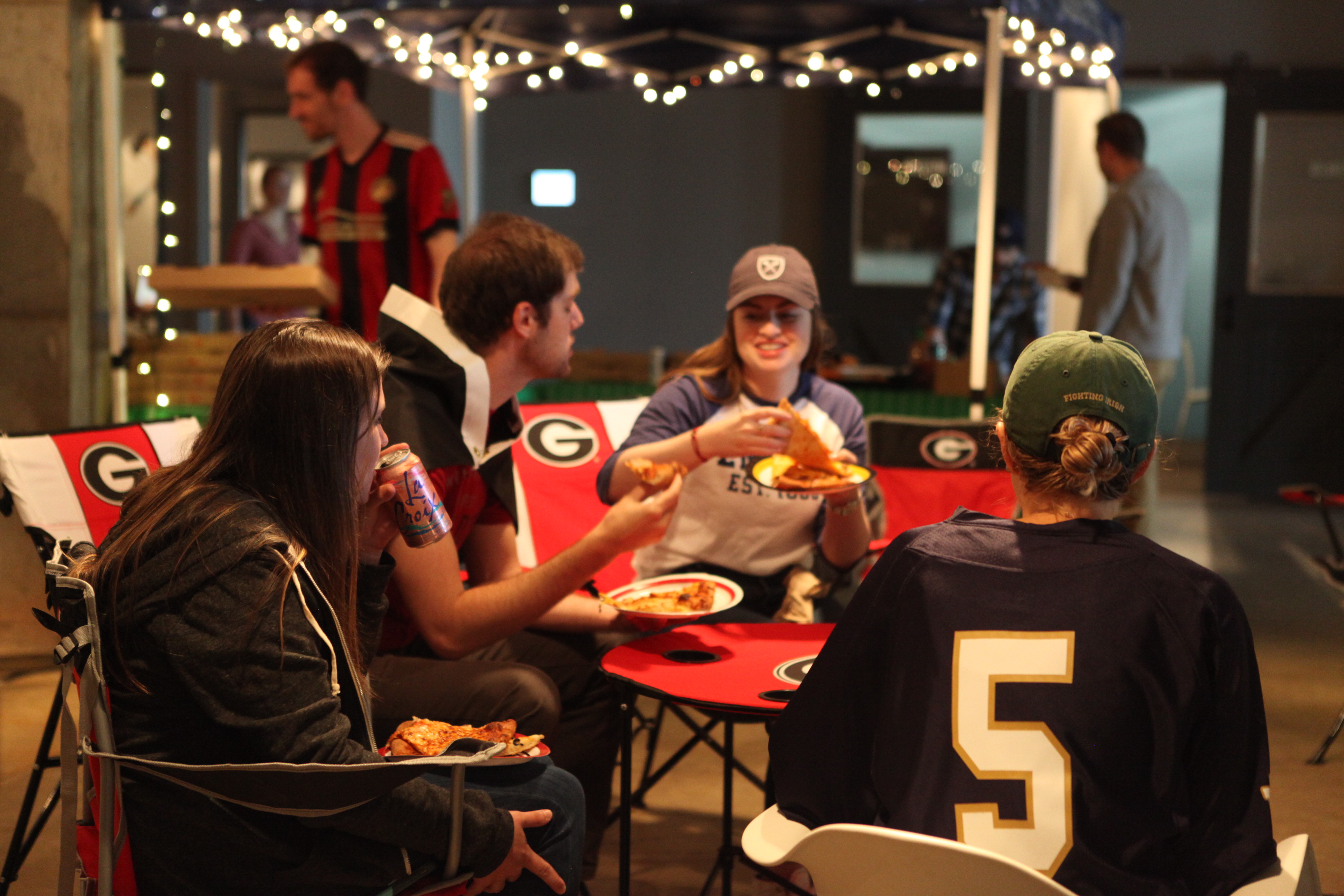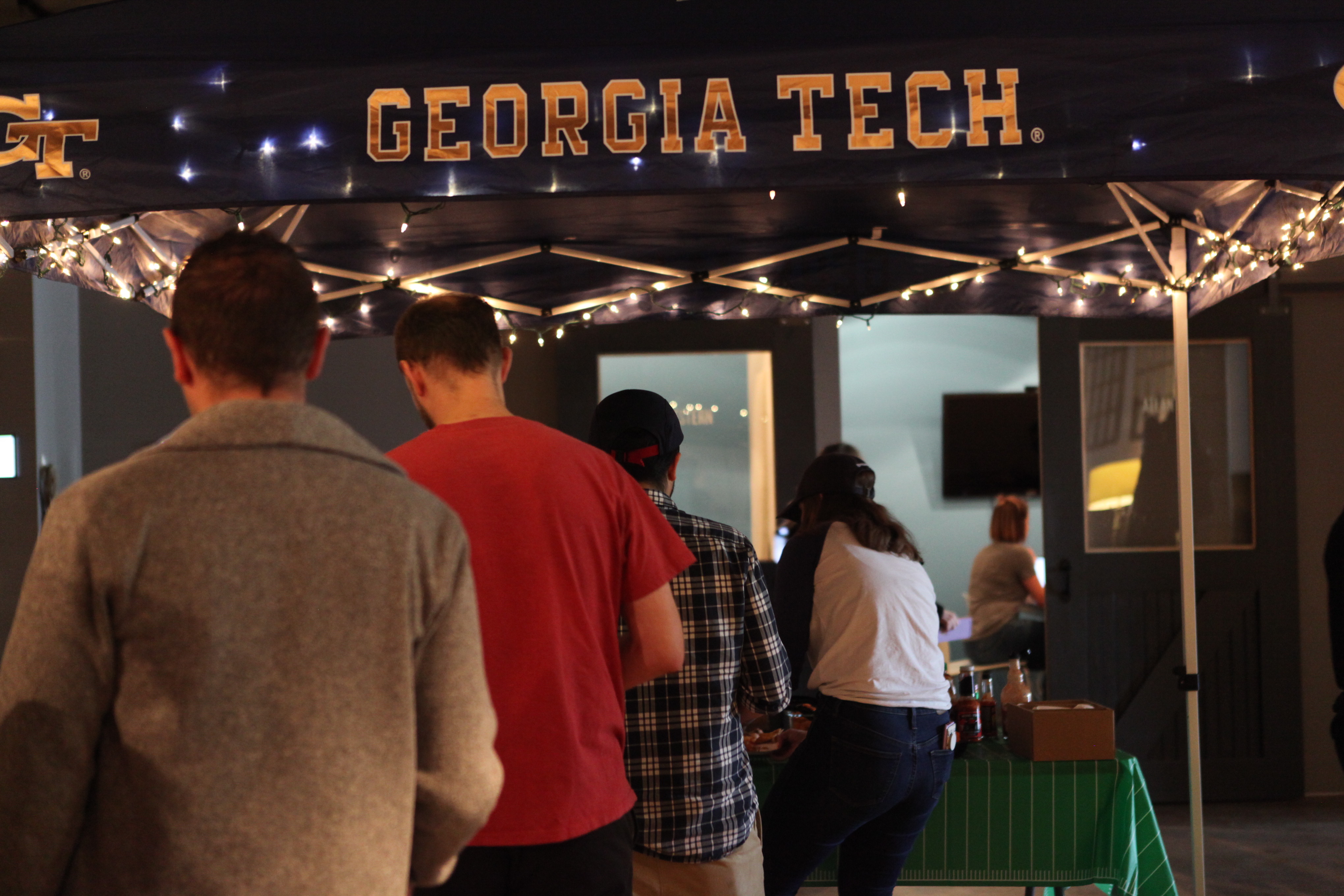 We've gotten fully caught up in the magic of Labor Day in Atlanta. It honestly might be the most wonderful time of the year, Presidents' Day weekend excluded (don't @ me).

Oxymoronically, though, this is an absolutely miserable place to be a sports fan.

It's not that our teams are horrible. Atlanta's sports teams in the last 20 years have actually been pretty good. Fourteen straight division titles for the Braves, 10 straight playoff appearances for the Hawks, a few top-notch Falcons seasons, etc.

The issue is that our teams consistently seem to "Atlanta" their way to agonizing losses, missed opportunities, and generally underwhelming performances, both on and off the field.
While other cities get their LeBrons and their Golden State Warriors and their stupid fucking New England Patriots, we get:
· Historic collapses in two consecutive years on American football's two largest stages
· One depressing year of Dwight Howard's reckless driving habits
· Bobby Petrino
· Two hockey teams pilfered by mediocre Canadian cities
· A borderline-criminal ONE championship for the best pitching staff of all time
· Fake crowd noise
· And many more!
The list goes on and on, but the gist is that we are the most frustrating major American sports city. No other city has managed to surprise and disappoint their fans as often as Atlanta (among cities with more than two major sports, at least. Don't worry, Buffalo, we see and appreciate you).

Even Cleveland was granted a brief respite from their misery. Not saying Cleveland has ever been a happy place to find yourself, but I imagine June 2015 in the Land wasn't half bad.
I thought 2017 was going to be the year Atlanta finally turned the corner and made some money moves. I was very, very wrong.

I spent Sunday, February 5, 2017 doing some real classic Atlanta stuff. I drove around listening to Migos, ate at the Varsity, and bought a fake Falcons T-shirt from some dude on Fulton Street.

I watched national news outlets hype up the Falcons for the first time in five years and saw tweet after tweet about Julio's Culture-themed cleats.

We had two new stadiums on the way, and it really felt like we were on the precipice of something great. Sports were becoming Atlanta's major industry, alongside film and television, and our teams seemed to have gotten that memo.

I felt happiness for the first time in a long time.

Fast-forward a few hours, and I went from walking on sunshine to chain-smoking behind an Applebee's dumpster in the freezing cold (so to speak).
Fast-forward another year, and UGA looked like they were finally living up to their consistently lofty preseason expectations. Game manager extraordinaire Jake Fromm handed the football off to the best backfield in the country and they ran the Dawgs all the way to Atlanta for the gosh darn national championship game.

We all know how that one went.

Atlanta United looked like they were in the perfect place to make a huge splash in the playoffs during their inaugural season, but that didn't exactly happen.

The list of Atlanta failures is a long one and, as surely as suburban 15-year olds will scream "esketit" at the top of their lungs in public places, it's going to get longer.
---
Despite all of that, though, I think there just might be reason for some optimism.

Labor Day weekend is a beautiful time to be a sports fan. College football begins, which means the NFL is on its way. Baseball starts to get exciting, basketball is right around the corner, and the MLS Cup is a little over a month away.

This Labor Day, things are looking pretty alright in Atlanta.

The 5-Stripes are currently sitting second in the MLS standings, and the Braves are looking much better than expected. The Hawks are truly terrible, but I'm gonna go ahead and trust my guy, Lloyd Pierce. Anyone who had a hand in Philly's #process gets a pass in my book.

Despite their unbelievably awful collapse at the hands of a true freshman with no starting experience, UGA looks like a solid team again this year. Georgia Tech, while not nearly as competitive, finally joined the rest of us in the 21st century.

The Falcons made some smart offseason moves and could surprise more than a few people this year with a potentially deadly Julio Jones-Mohamed Sanu-Calvin Ridley triumvirate.

This might be the dawn of a new era in Atlanta sports. New stadiums, exciting young players and winning records, oh my!

You don't know you've hit rock bottom until things get better and you can look back for reference. I like to think that we're getting close to that point as a city, but I'll knock vigorously on some lumber for posterity. Maybe we're still on a downslide and this was just a short break from the soul-crushing reality of Atlanta sports, a reality that is only marginally better than the empty nothingness that is eternity.

But maybe not!

Maybe, just maybe, this year is actually our year. Either way, we're excited to find out.

Is this a classic case of Stockholm syndrome? Quite possibly.

Are we looking forward to kicking off this football season with a classic Nebo tailgate? Most definitely. After all, misery does love company. And beers. Misery definitely loves beers.

Here's to hoping for the best and sitting back to let fate (and Sir Julio Jones) decide the rest.