What's New in Digital Paid Media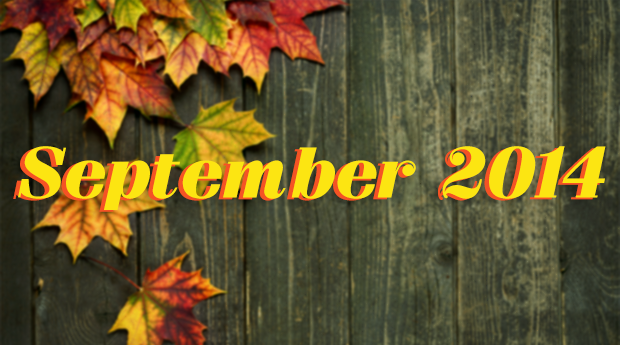 One of the reasons I love working in paid media is because of the industry's dynamic nature. Every month brings a multitude of changes in the platforms and tools we use, which in turn impact the way we do our jobs. To keep us all up to date on these changes, here are some of the past month's most noteworthy paid media headlines.
Google AdWords
Goodbye "True" Exact Match
Google announced mid-August that the keyword matching options setting will be removed in September. Once this happens, search ads will be eligible to show for close variants and misspellings of your targeted keyword, regardless of match type. In the Inside AdWords blog post, Google boasts that the change will increase reach while decreasing the effort it takes to build out keyword lists, since advertisers will no longer need to make sure every single variation is included. To prevent ads from showing for close variants moving forward, utilize negative keywords.

On-site Call Conversion Tracking Introduced
AdWords users have been able to promote and track calls through ad extensions, click to call ads, and on-click tracking codes for a while, but Google has gone a step further with their call tracking capabilities. Advertisers with phone numbers displayed on their site can now track calls driven by Google PPC visitors, even if the number does not have click to call functionality. The tracking works by dynamically replacing the displayed phone number with a Google forwarding number whenever visitors hit the site after clicking on an ad. Then, calls to the forwarding number can be tracked as conversions and attributed to PPC efforts. Find out how to set up this new call tracking on the AdWords Help site.
Bing Ads
Auction Insights Report Added
Over the past month Bing has continued to roll out new features and platform updates. One of the most useful of these is the addition of the Auction Insights report, which has been available in AdWords since mid-2012. The report provides insight into the competitive landscape of certain keyword themes. By looking at things such as impression share and average position, advertisers can get an idea of how they compare to others bidding on the same keywords. Unfortunately this report isn't available in the Bing Ads interface yet, so make sure you've downloaded Bing Ads Intelligence if you want to use it.
Facebook Ads
Cross-Device Reporting Now Available
Facebook advertisers can now follow users along their path to convert, even if that path includes multiple devices. Released on August 14th, the new cross-device reporting breaks down performance data by device, from the initial impression to the website conversion and/or mobile app action. To take advantage of this data, you must have Facebook's conversion pixel on your site or the Facebook SDK installed on your mobile application.
New Ad Scheduling Functionality
All PPCers know that one of the easiest ways to optimize a campaign is to schedule ads to show at peak times and remain paused at others. We were excited to hear that Facebook has recently rolled out this type of functionality. By creating a customized ad schedule, you'll be able to more efficiently allocate and spend your advertising budget. The only drawback is that ad scheduling is only available for ad sets utilizing a lifetime budget, as opposed to a daily budget.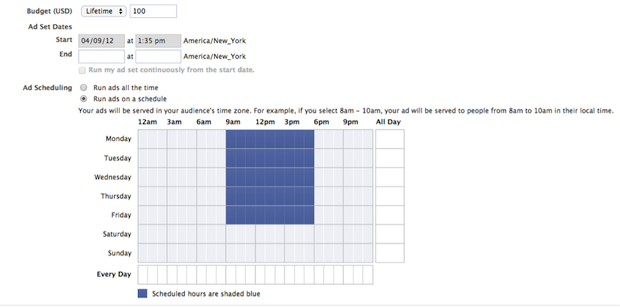 New Network Connection Targeting
On August 27th Facebook released news that their ad-targeting capabilities have expanded even further. In addition to the ability to target by device model and operating system, advertisers can now choose to segment their audience by network connection. Facebook reports that this option will mainly benefit those targeting audiences within high-growth countries because it ensures that the most appropriate creative can be served to a user, even in areas where slow connection speeds are likely to interfere with an ad's ability to load or play to its full extent.
Twitter
Promoted Video in Beta
After seeing successful engagement metrics from native video testing, Twitter announced that they would be soon running a Promoted Video beta test. The new ad format will be priced on a Cost Per View basis with reporting metrics available such as completion rate and volume of organic views compared to paid views, as stated in their advertising blog post.