What's New in Digital Paid Media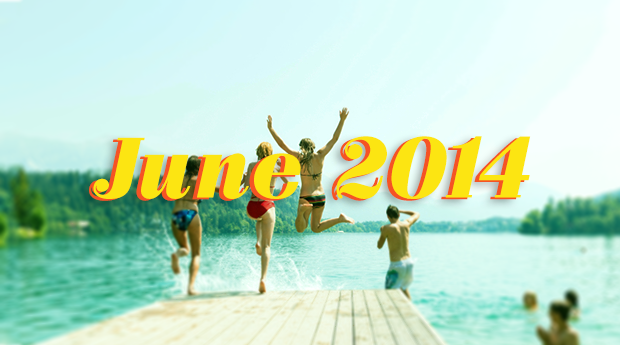 Quite a bit has happened in the world of paid media over the past two months. Unfortunately, this post isn't long enough to touch on everything, but we've done our best to recap the top updates, releases and trends from May and June.
Google AdWords
Shopping Campaigns
Shopping campaigns launched early this year as a way to more efficiently manage PLAs. Last month, Google revealed that this type of campaign would be the default for all PLA advertisers beginning in late August. Get the low down on Shopping campaigns, watch tutorial videos and download Google's new Shopping campaign optimization guide from this Inside AdWords blog post.
Google also announced updates coming to Google Shopping Products Feed Specification in June. These include updates to certain attributes, image quality recommendations and landing page policies. While advertisers can start making changes to comply immediately, the new guidelines won't be enforced until September 30, 2014.
YouTube CTA Overlays
Did you know that Call-to-Action overlays on YouTube Video Ads were updated automatically on May 22? If you didn't, it's a good idea to take some time in the near future to check on yours. What you'll find is a simplified version where one line of text replaces what used to be two, leaving more space for the actual video. The article announcing this update on the AdWords blog notes that because the changes were rolled out automatically, "you won't need to make any changes to existing CTAs." However, we've noticed that in many cases the actual call to action from the old CTA overlay was removed, leaving a not-so-compelling snippet of text in the new one.
New CTA Overlay:

Old CTA Overlay:

Bing Ads
Bid Landscape Tool
In March, Bing Ads released Bid Landscape, a tool that provides advertisers with impression and click estimates across a range of potential CPC bids. The tool is designed to help streamline the bidding process by showing the impact changing a keyword's bid may have on future performance. Upon release, the tool was only available at the keyword level and to advertisers within the US. However, Bing announced in June that due to positive user response, the feature has been opened up to non-US advertisers. Additionally, it can now be used at the ad group level, providing advertisers with even more timesaving benefits. Read more about the tool on the Bing Ads blog.
Device Targeting
Bing Ads also disclosed Upcoming Changes to Device Targeting in early June. The changes follow other recent updates aimed to make Bing Ads more compatible with AdWords enhanced campaigns. Beginning in September 2014, desktops, laptops and tablets will be combined into a single device target (tablets are currently separate). Unlike in AdWords, users will still be able to specify bid adjustments for each device alone. However, the option to target or exclude only tablets or only desktops and laptops will be gone. We've included screenshots, taken from the Bing Ads blog, to illustrate how this change will appear in the interface.
Current targeting options:

Targeting options after September 2014:

Facebook Ads
Facebook advertisers within the US will soon be able to target users based on browser history.
While this new targeting capability is good news to marketers, it's unlikely that regular users will have the same view. In what seems like an attempt to squash privacy concerns, Facebook has also added a new "ad preferences" functionality to ads that allows a user to learn why they were served a specific ad and to choose whether or not they found the ad useful. Furthermore, users can choose to hide all ads from a particular advertiser altogether.
It will be interesting to see how the addition of these ad preferences will impact campaign performance once they're fully rolled out, which is said to happen over the next few weeks. Read the official announcement in the Facebook Newsroom.
Other News, Guides & Studies
Google Gives More Insights about Quality Score
Every paid search marketer knows that Quality Score is important. Optimizing towards Quality Score can lower costs, boost ad positioning and improve overall user experience. But how many of us actually adopt a proper Quality Score strategy? Even the search engine results for "optimizing for Quality Score" are divided between pro "How-To" and con "Why You Shouldn't" articles. Regardless of skeptics, Google continues to emphasize the importance of this obscure number in a new informational video and whitepaper, released late June. These resources are aimed to educate advertisers on the importance of Ad Rank and Quality score, the factors that influence them and how to improve them through optimization.
Social Media Report Card Infographic
Trying to determine which social platform will yield the best results for a client? Save some time with this handy Social PPC Report Card, created by Hanapin Marketing and Clix Marketing. The infographic has general benchmark data (which comes in handy when discussing metrics with clients), as well as high level tips on how to gauge success across each platform.
A Quick & Easy Guide to PPC Budget Forecasting
In June, Jennifer Johnstone at Search Engine Watch wrote PPC Budget Forecasting 101. The article includes a step-by-step guide to determining the budgetary potential of a Google AdWords account (though the same analysis can be done with Bing Ads campaigns). Taking this approach will also provide you with justifiable performance estimates at a new level of spend, such as additional impressions, click volume and cost per conversion. Next time a client approaches you with a question like, "What would happen to our metrics if we spent an additional $5,000 this month?" or, "How much could we increase our monthly budget while still maintaining a profitable cost per conversion?" use this as your go-to guide.
Paid Search for Branding?
Yes, it's true. For years, paid search has been praised for its bottom-of-the-funnel ability to drive direct response from users, but a new study conducted by Google and Ipsos MediaCT proves that it can also be an effective tool for increasing brand awareness. The study aimed to assess the impact of search ads on brand awareness, even breaking down the results across four different verticals. The overall results showed that search ad exposure led to an 80% average lift in "top of mind awareness." Read more about the study and learn how you can benefit from branding-oriented search ads in the Think with Google article.