What's Your 2022 Wrapped? We Won't Judge (Or Will We?)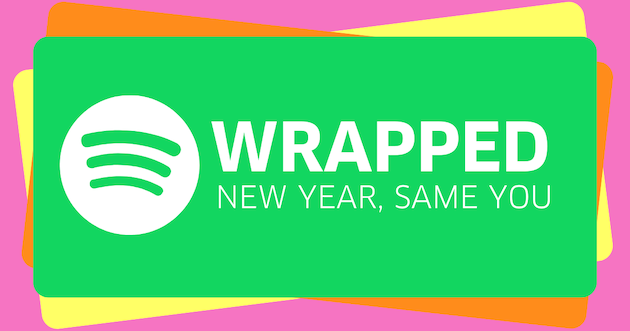 Here it is: the year's end. And that means it's time to see how deep I am as a person and show it off to everyone on my social media with Spotify Wrapped, assuming they'll want to befriend me for my refined taste.
Spotify Wrapped playlists say a lot about who a person truly is — myself included. As I see everyone anxiously await their reveal each year, I'm reminded of Tyra Banks, and we're all hoping she pulls out our top five.
This year, we find ourselves faced with the truth: it's not that deep. From playlists controlled by babies to remixes played one too many times at a pregame, 2022's Spotify Wrappeds were simultaneously shocking and unsurprisingly accurate.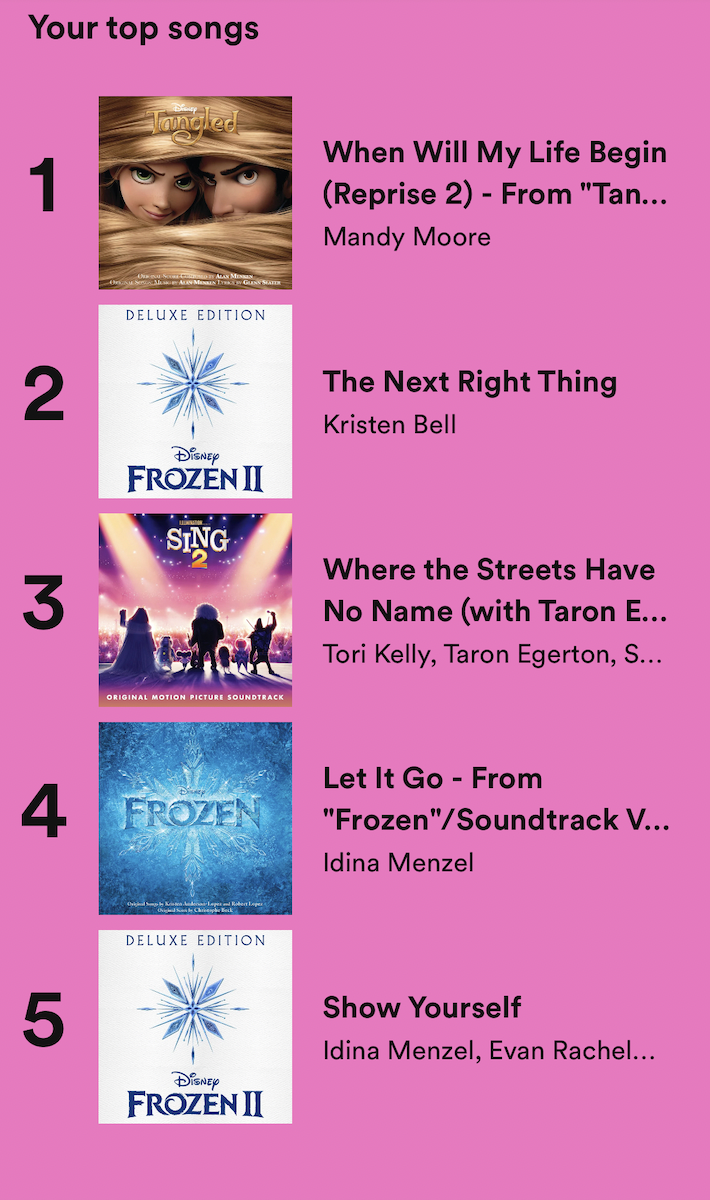 For many, they never believed their 30-somethings would be marked by children's musicals (although Tangled is a terrific choice). Director of Digital Project Management Erin says, "My Spotify has been taken over by my daughter."
To avoid such an identity crisis, Senior Digital Media Buyer Alexa made her daughter her very own Spotify account — it was messing up her daily mixes so much that she upgraded to the family plan. Good marketing insight, Spotify!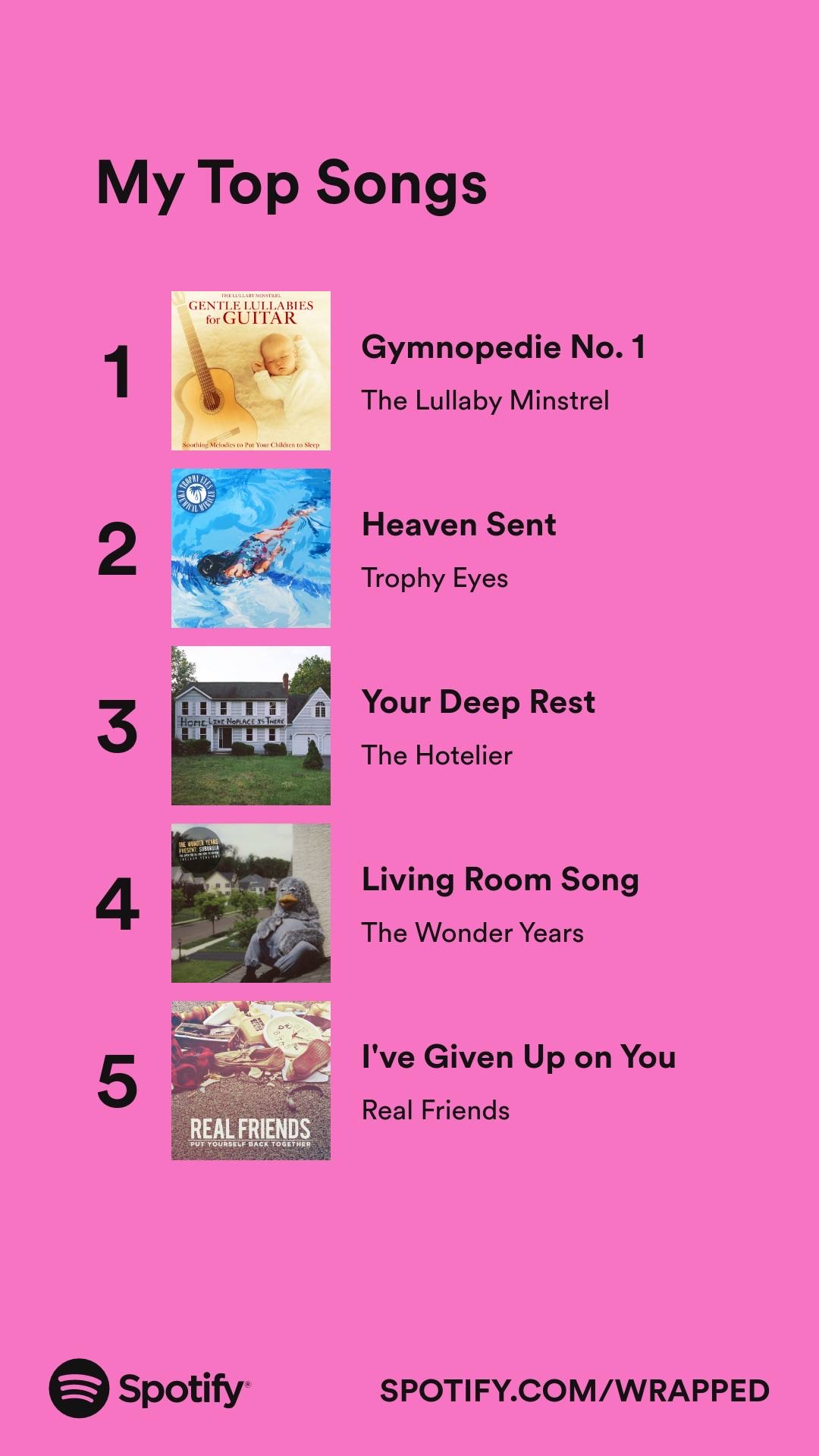 While The Lullaby Minstrel does sound riveting, I don't blame you, Alexa.
On the other hand, some Wrappeds proved to be a little too cool. SVP of Interactive, Cael, unwrapped his Spotify playlist to find that his top song was, "hilariously," the David Guetta and Bebe Rexha "I'm Good (Blue)" remix. Hey, whatever pumps you up, Cael! We don't judge.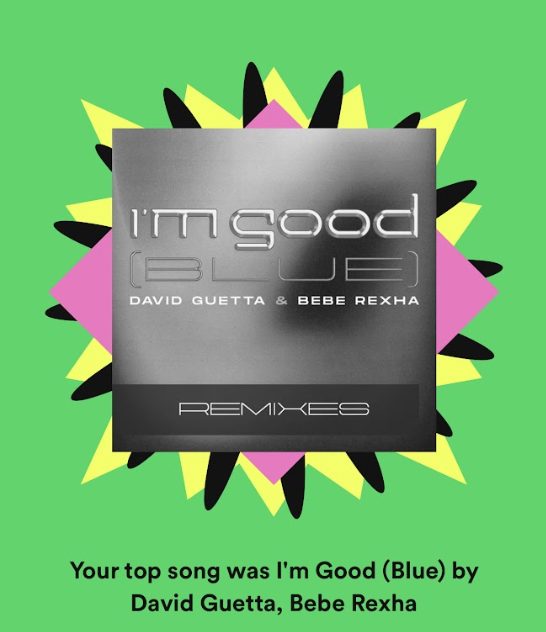 Except that we do, actually. According to Strategist Nicole, "I love looking at people's Wrappeds, so many people hate on the amount of Insta stories they see when it comes out but I LIVE for seeing (and judging) them."
In the words of your number one artist Taylor Swift: are you the problem, Nicole?
For some, the surprise reveal of their top songs caused them to look hard in the mirror and face the truth. "Apparently I'm just a piano-listening grandma. Y'all turn that other racket down now, ya hear?!" says Director of Content Anna. I'm sorry for your loss, Anna, but I will help you find your youth again before next year's Wrapped debuts.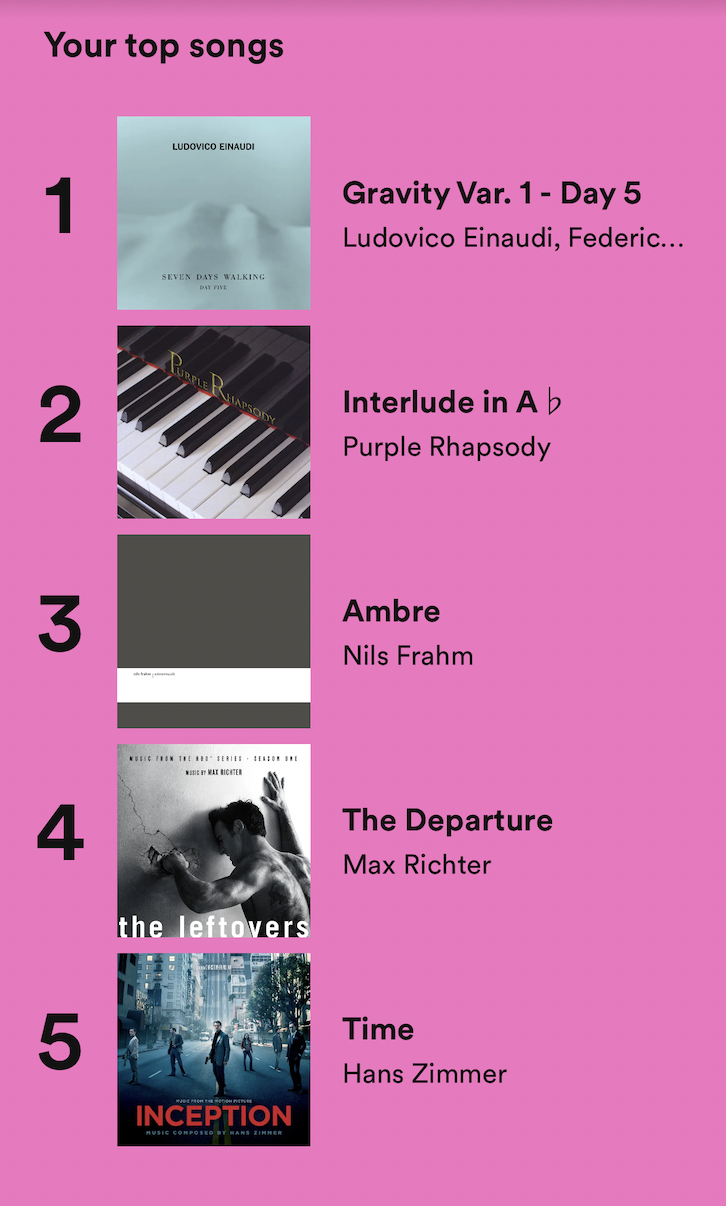 Meanwhile, others were pleasantly surprised by what manifested between their ears in 2022. Senior PR Specialist Jenn reveals, "With the exception of Coldplay making my top songs (it's my son's favorite song and we have dance parties to it frequently), I think mine are super reflective of not only my music taste but just also the ✨vision✨ I had for 2022."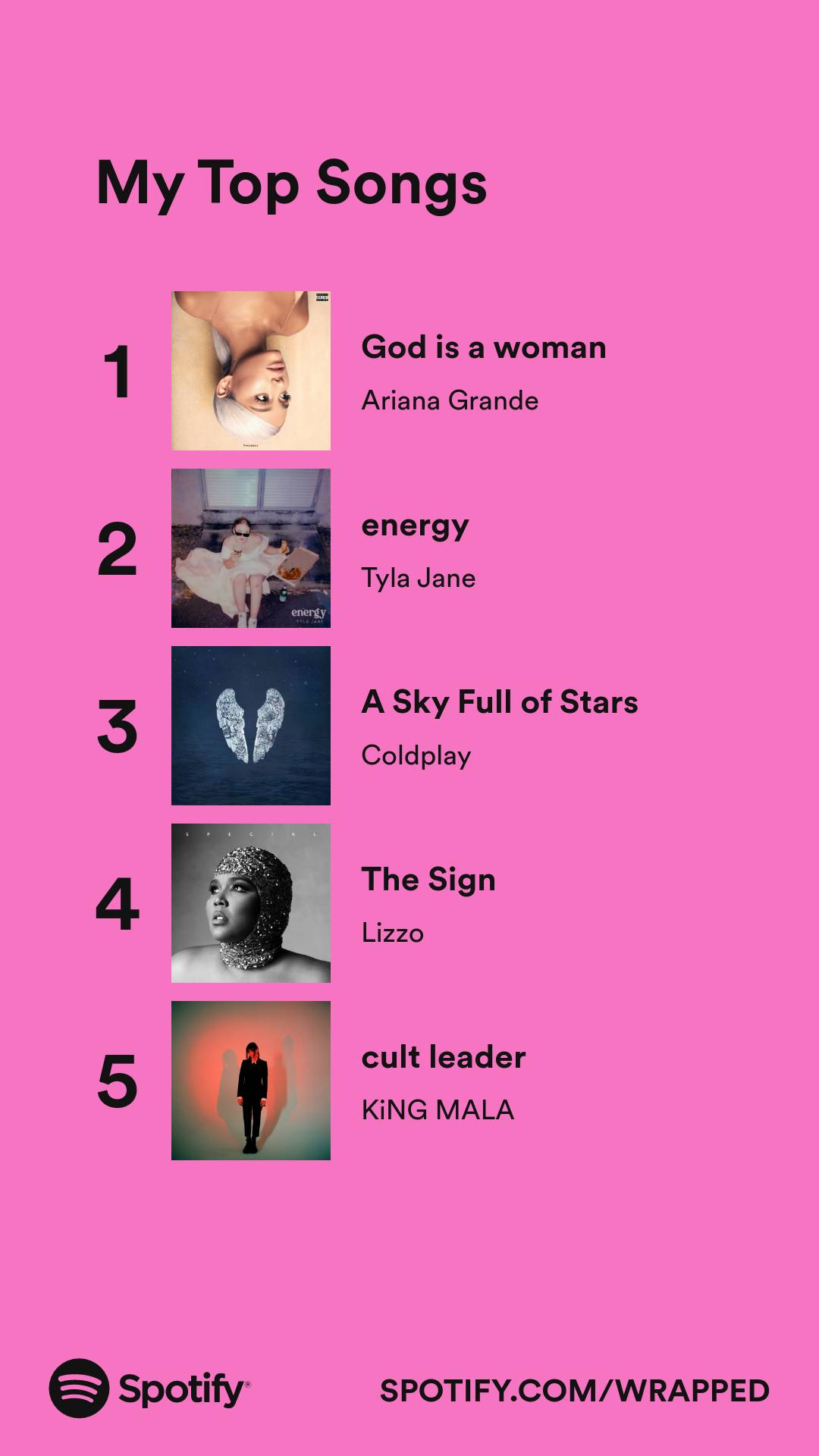 I truly love that for you, Jenn, and I agree, your 2022 looks like it was fueled by amazing vibes. And I won't lie, "A Sky Full of Stars" is a timeless bop.
This year, so-called underdogs quickly made it to the tops of our listeners' ears. Paid Media Strategist Keagan claims that her top artists and songs were ones she only started listening to about halfway through the year. Tell us, Spotify, what are the secrets of your algorithm?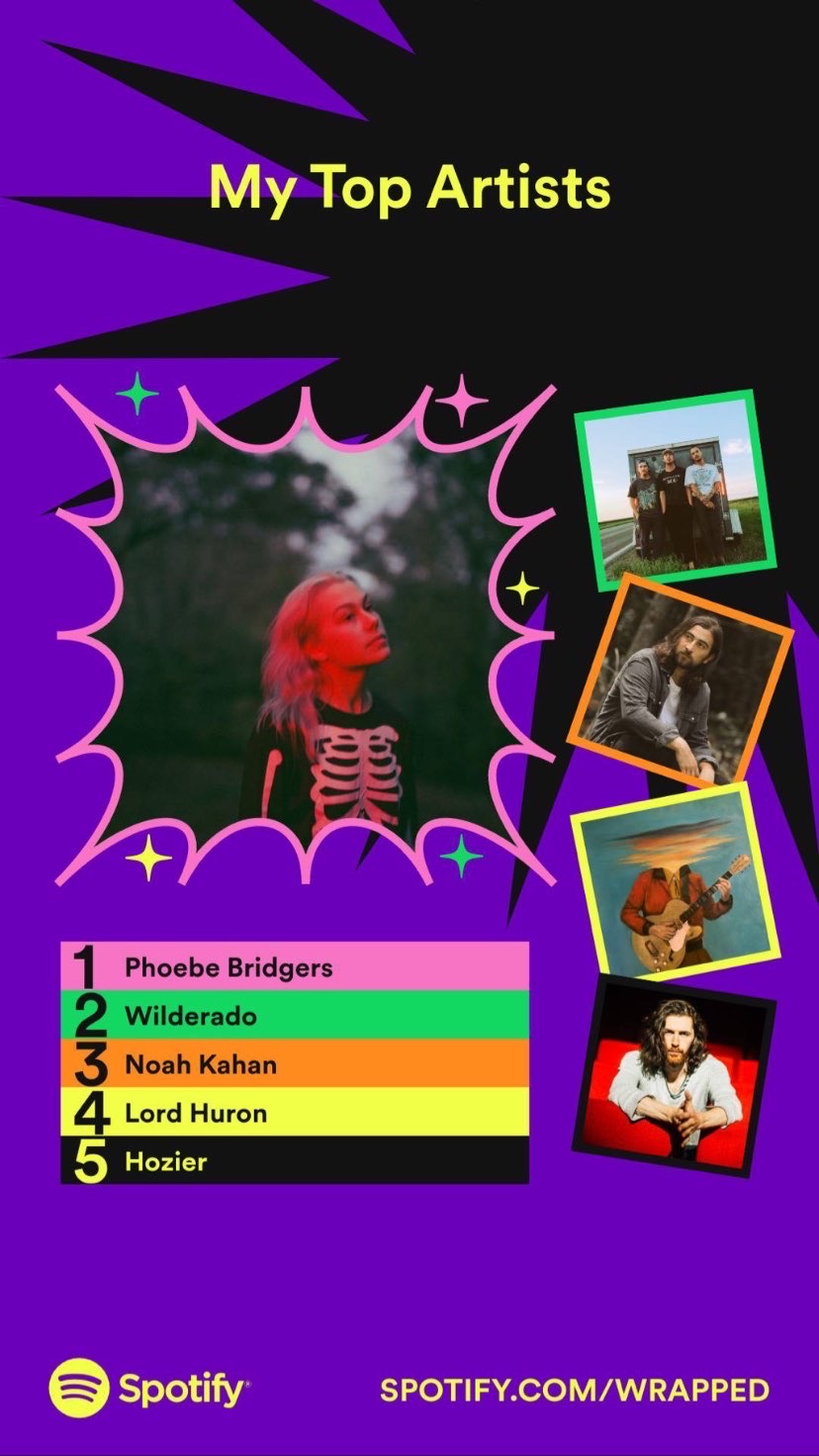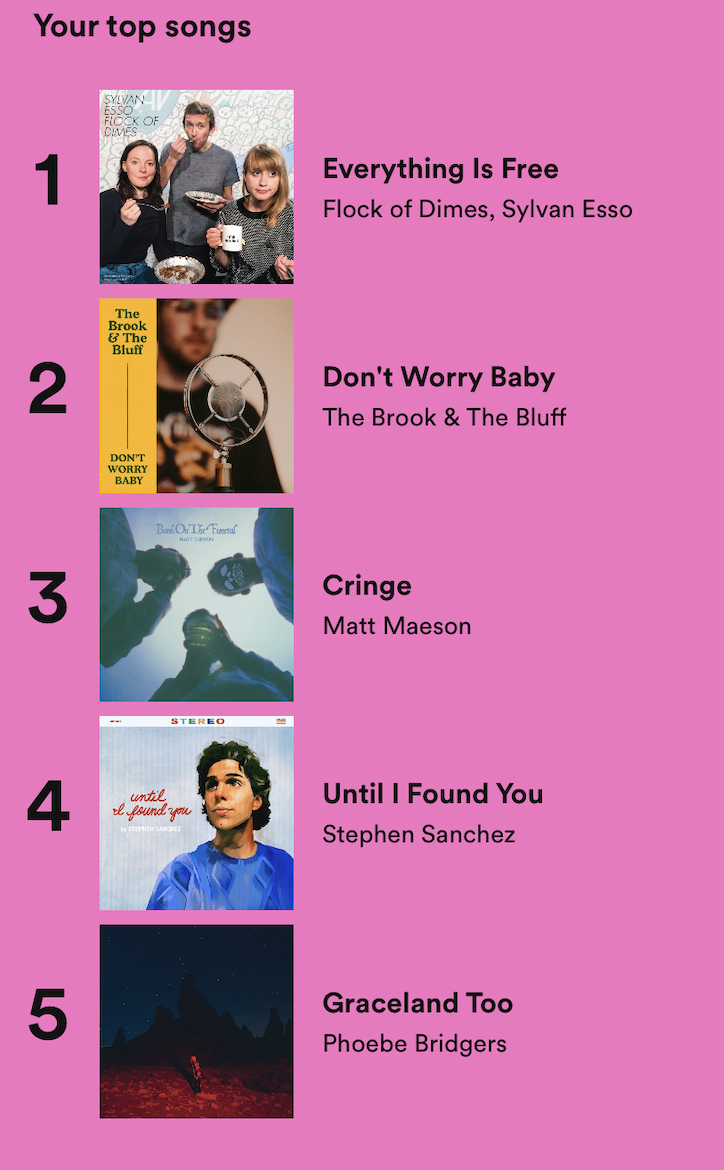 "I didn't realize how obsessed I was with my top song but then proceeded to listen to it five times today after Spotify notified me it was my top one," she added. "It was also cool because I got to see two of my top five artists live this year!" Sounds like these artists should be sponsoring you — get that bag, Keagan.
As for my fellow Swifties, it's been a sweet, sweet victory this year to see her face in every single Instagram story at the top of my feed. SEO Specialist Makaela claims she is "not surprised" that Taylor took up not only the number one artist spot, but she held every single top song. Apparently, though, Makaela doesn't understand how she was in the top .5% of listeners for the pop star (even though she was in the 2% to land Era tour tickets).
Honestly Makaela, I wouldn't let that revelation shock you. I'm more worried about the number of minutes you spent listening to "All Too Well (10 Minute Version) (Taylor's Version)."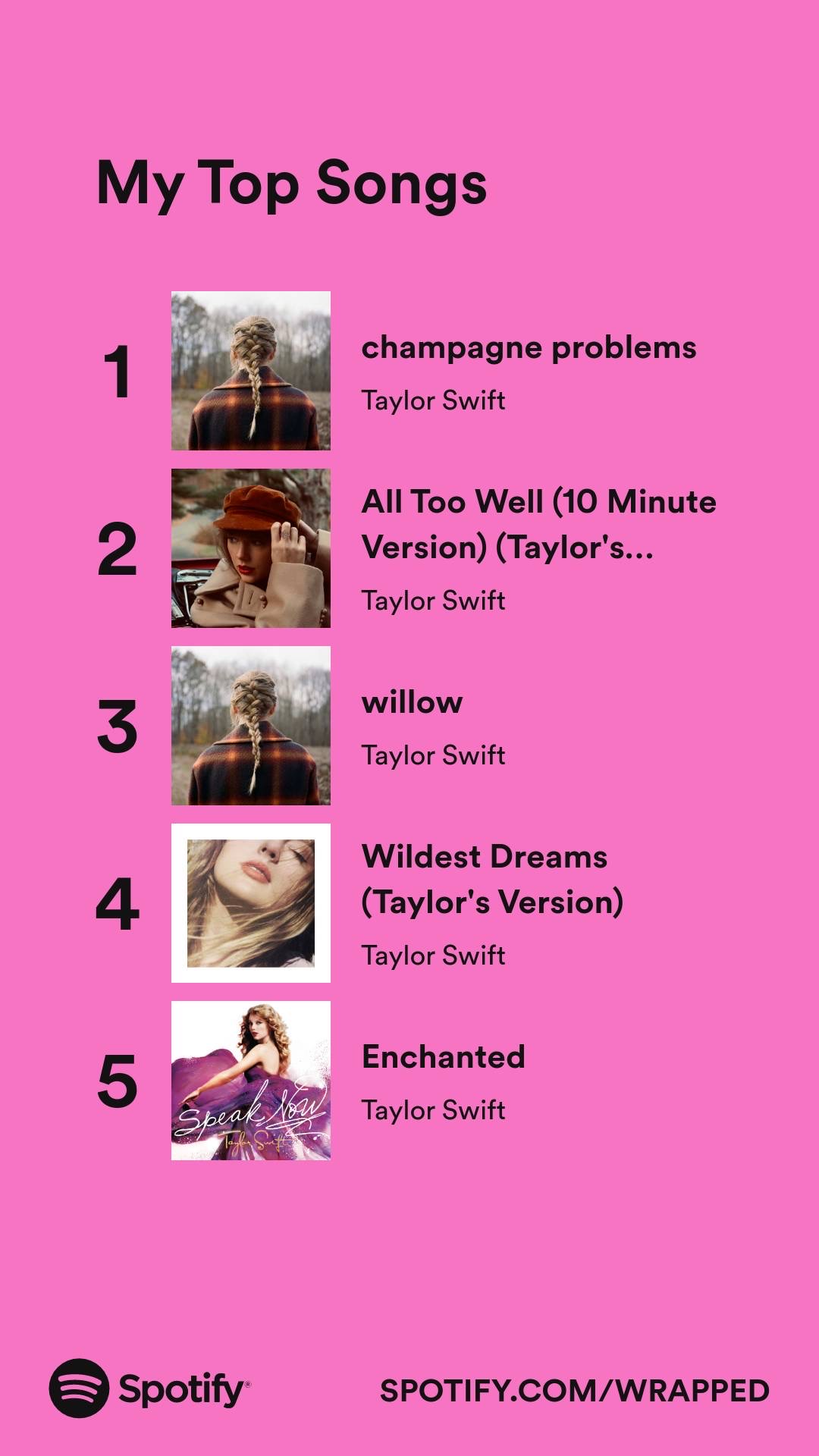 As for me, I realized that I am not, in fact, as refined as I thought I was. Instead, I'm reminded that not much has changed in my life since the very influential years of 2010 to 2013, the Trifecta years if you will. There sure is something to admire about consistency.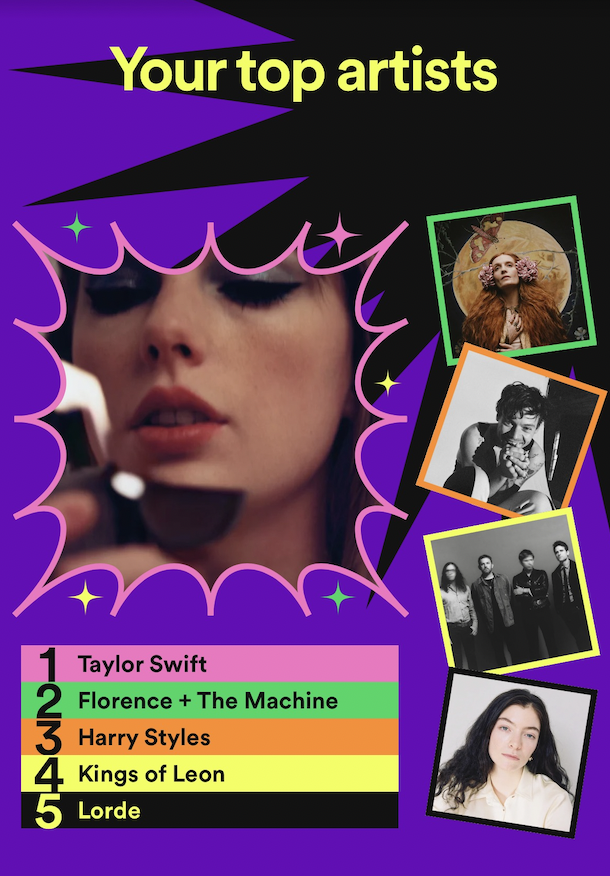 So, reader, what about you? Did you listen to 14,000 minutes of musicals this year? Do you feel like you're watching your personality become more basic as the years go on? I know Nicole can't wait to eagerly swipe through your Instagram stories and see what kind of listener you are (I was the Fanclubber).
Oh, and let us not forget about Apple Music (though most of us already have). Marketing PM Brooklyn claims, "Spotify Wrapped is the reason I contemplate leaving Apple Music EVERY year."
Hm, what say you, Apple? Can't have a monopoly on everything, it seems.