The Top 10 Takeaways from MozCon Local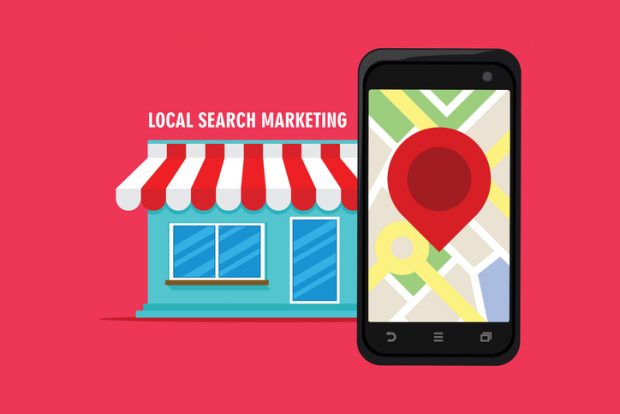 MozCon Local took place recently in Seattle, and industry leaders wasted no time before pulling us head first into their experiment findings, research, insights and predictions. We all know SEO is evolving because that's been the nature of the industry since its inception. However, things seem to be changing faster than ever as technology progresses and search algorithms become more complex.
Local results specifically are becoming more prominent in the SERPs as Google continues to focus more and more on personalizing these results to each individual user and prioritizing mobile first. But even though this was a conference focused primarily on local search, many of the key takeaways can be applied to national and global businesses as well.
1. 2017 top local ranking factors include proximity to search location, link signals & reviews
Darren Shaw presented his findings from the 2017 Local Search Ranking Factors Survey as well as the new Local Search Ecosystem. Interestingly, citation, social and on-page signals have all decreased in priority for the local ranking algorithm while reviews, personalization, link signals and behavior signals have increased. Links and reviews are now much more important than citations. Surprisingly, proximity to the address of the point of search is the new number-one ranking factor, followed by having the physical address located in the city of the search.
With proximity being weighed so heavily in the algorithm, many SEOs may wonder what that means for optimization. Obviously, there's still many factors at play that we are able to influence, but Darren does believe we're going to get to a point where Google will use the data it collects about where we are, where we're going and how we're behaving to rank businesses. He speculates that links and keywords may not matter as much in the future of local search.
But do users truly want results based on what's closest to them or do they want the best, most relevant results? I would argue that while proximity may deliver convenient results, it may not always deliver the best results.
2. Why are we not asking for feedback and reviews?
As reiterated by several of the speakers, reviews are essential for ranking locally. Kate Morris reminded us that word of mouth is the most common medium for driving new business and that reviews are the new word of mouth. Despite this fact, only 55 percent of companies even ask for reviews (let alone in a creative way like Kate's examples). Aaron Weiche questioned this as well, asking, "Why do we not include links to 'give feedback'?" — especially given all the other CTAs we include on a site. Aaron advises to ask for honest feedback from customers privately first and that the key to reviews is quality over quantity (as is with most things in SEO.)
Mike Blumenthal also proved the importance of reviews by sharing an experiment he did for a local dive bar. By gaining query-focused reviews for the bar, he was able to achieve visibility in the knowledge panel without the listing being verified or optimized at all within Google My Business. Both Mike and Mary Bowling emphasized the importance of receiving reviews from a variety of sources, because the knowledge panel pulls in reviews from the company website, Google, Facebook, Yelp and more.
3. Google+ is not dead & neither is desktop search
Contrary to popular belief in the industry, Google+ is not dead based on the research from Mike Blumenthal. Mike explained the value of plus ones and shared semantic content in Google+. While search engines have said that social media isn't a ranking factor, there is a correlation between shared content and rankings.
Voice search was a hot topic throughout the entire conference, as we know that mobile search is growing exponentially while desktop search has remained stagnant. But when we know that total users are growing, desktop maintaining its share is still considered growth. Rand Fishkin warned us not to forget about desktop. While mobile is on the rise, desktop isn't dead, and ignoring desktop users would be a big mistake.
4. Algorithms don't account for human emotion… yet
Collin Colburn explained the importance of marketing in a personal and human way. He explained that "local is the segue to becoming post-digital" and that we should treat our homepages with the same care we treat the front of our buildings. His main takeaways were to be human, helpful and handy. We also learned just how important images can be to a GMB profile and that 30 percent of users would also like to see video.
Heather Physioc also discussed the significance of relating to people on a personal level. She suggests thinking locally even as a global company. Her big takeaways were to do the work that others can't, won't or don't do, and that people don't trust brands, they trust people. Physioc and Colburn's keynotes really resonate with Nebo's human-centered marketing philosophy.
5. Don't worry about domain authority in regards to local inbound links
Mary Bowling says that when finding opportunities for local inbound links, she isn't concerned about domain authority at all. Inbound links from low-DA, poorly designed websites that are located within the same city can be highly valuable for a local business.
Greg Gifford agreed, explaining that local inbound links are easier to secure and may even be more meaningful because they will be truly natural. He also said that it doesn't matter whether or not your inbound links are follow or no-follow, because search engines are going to see them regardless.
Links are still a crucial part of search algorithms, but many SEOs de-prioritize off-page research because it's time-consuming, difficult, manual and can often have a low return if it's not successful. Rhea Drysdale gave us some awesome ideas for generating media coverage for local businesses, and it's all about being involved in the community and letting your reputation do your marketing for you.
6. Be more strategic when analyzing the SERP
Paula Keller French showed us how to be more strategic and thorough with keyword research by beginning the process with looking at proof terms and relevant terms. Proof terms include synonyms, plurals and variants of our anchor terms, while relevant terms are slightly more distant keywords but they drive the detail of the content. Paula explained how we can find not only keyword opportunities, but internal linking opportunities and new content opportunities by looking at the SERP. We also should be making our header tags more descriptive, specific and even in a Q&A format in order to leverage voice search and answer boxes.
Additionally, George Freitag showed us how different the local pack looks depending on the industry, how often the local pack results change, and how you need to make sure you're reporting on relevant metrics. Approximately 25 percent of interactions with local pack SERPs are invisible so it's important to understand the audience and how they are interacting with the local pack.
7. Measure the SEO funnel & calculate SEO ROI
ROI isn't as easy to measure for SEO as it is for PPC or other services. Keyword rankings cannot be considered a key performance indicator due to their ever-changing and complex nature. It's safe to say both of these topics can cause frustration for SEOs, but Michael Wiegand and Anita Bhatti provided some helpful advice for handling these topics.
Michael showed us how to create powerful rankings reports in Google Data Studio by being more intentional with our keyword tracking and organizing our keywords based on where the consumer is in the buyer journey. Anita reiterated the same point that we need to be mapping our keywords and our landing pages to specific steps in the SEO funnel. By understanding our keyword themes in relation to the buyer journey, we're able to provide more useful insight on keyword rankings and tie our efforts back to ROI.
8. Mobile indexing may not require URLs
Cindy Krum pointed out that just because you're building your website for mobile-first design doesn't mean it's optimized for mobile-first indexing. She also explained that crawling is inefficient for Google due to the mass amounts of content being generated constantly, and that requiring multiple URLs for local is also inefficient (ex: a state page for every state that is serviced by your business).
Due to that inefficiency and based on where it looks like Google is heading, Cindy speculated that mobile indexing may not even require URLs in the future. Sounds can be indexed, answers are being generated within the mobile address bar, and it's only a matter of time before Google actions are indexed too.
9. The future of SEO may not even require browsers
To compete in a world without browsers, your information needs to be accessible without one. Ashley Berman Hale gave actionable technical and usability tips for mobile and local search, with focuses on AMP, Instant Apps and Progressive Web Apps (PWAs). She also highlighted the importance of Schema markup for conversion actions and gave great tips for writing with voice search in mind.
10. SEO (as we know it) is threatened by voice answers, ads as answers and the risk of losing net neutrality
And to wrap up the event, Rand Fishkin explained how SEO has changed, and what he predicts the future of SEO to look like. He outlined some of the recent changes that we've seen: growth in search engines other than Google, overlap of SEO with other marketing efforts, growth in SERP features (only 3 percent of search results are now links with no features) and growth of answers as opposed to search results (49 percent of queries result in zero clicks). As for the future of SEO, Rand believes that the possibility of voice answers and paid answers could threaten SEO as we know it. He also warned of the huge risk of losing net neutrality and what that will mean for SEO.
While Rand's presentation may have been received with a pessimistic undertone, it was truly a call to action. The issue of losing net neutrality is a real concern and we can't let it get swept under the rug because the media is reporting on other things. As the search landscape continues to evolve, we must stay up to date on trends and evolve our strategies in response. It's also crucial that we strategize as marketers, rather than simply SEOs.
My Personal Takeaways
Overall, MozCon Local was absolutely amazing. I left feeling energized, motivated and much smarter than when I arrived. Aside from soaking up all the awesome knowledge dropped by the speakers, it was also fun to see Greg Gifford speed-talk his way through all his favorite '80s movies (and tattoos), hear Willys DeVoll give an answer beginning with "it depends" to every question asked of him, learn all kinds of interesting facts about the speakers thanks to our emcee, Britney Mueller, and take home life lessons and career advice from Mike Ramsey including, "The grass is greener where you water it."