The Lohdown on Lohan's Remodel

The Before
Picture this: it's 2004, and Extreme Makeover Home Edition is the craze of suburbia evening television. Lindsay Lohan is the official queen of everything with both Mean Girls and Confessions of a Teenage Drama Queen in theaters while her album, Speak, is blaring through boombox speakers (because it's full of bops, tbh). Wearing a dress with jeans is considered the height of fashion.

However, the Year of Lohan in 2004 would not have been possible without all of her work to build a foundation with Disney movies Freaky Friday, Life-Size and Get a Clue – all of which released in 2002.
Her dream build would, unfortunately, come crumbling down in 2007 as she began to run into legal trouble, including a DUI. The onslaught of negative media attention drove her to move to Mykonos, where paparazzi are illegal, and start a new life out of the spotlight.
The Neighborhood is Changing
While LiLo was on her decade-long hiatus, an age of nostalgia began. Fashion from the 90s is now considered vintage, fashionistas are touting the Y2K looks of my elementary school years and reboots are dominating both the big and small screens. Mean Girls quotes resurfaced into our lexicon (the movie's classic status is one of the few things Millenials and Gen Z agree upon).
What else was trending? Redemption arcs. Robert Downey Jr. transformed from Hollywood bad boy to beloved and sassy Iron Man. Justin Bieber went from troubled teen to sympathetic artist who had endured so much at a young age. The #FreeBritney movement escalated quickly to give the iconic pop star a second chance at controlling her own life.
Cue the remodel of Lindsay's neglected empire.
The Remodel
It's 2020 and our teen queen is now 34. She's been enjoying life away from the public eye in Mykonos, except for a brief reality show stint highlighting her chain of beach resorts. Lohan moves back to the US and announces "I'm back!" on Instagram.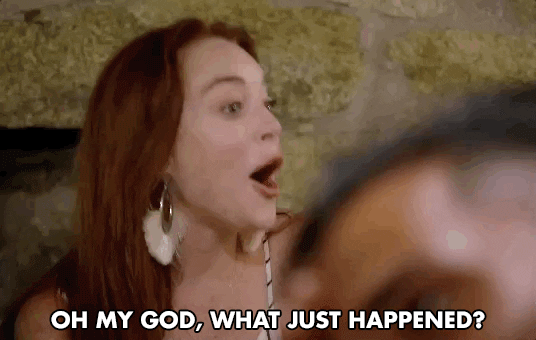 By 2021, it's clear she was serious. Deals with Netflix, jewelry brands and podcasts start becoming public. She even drops a new single, but has since said in an interview that music isn't her main focus right now.
The Reveal
However, 2022 is the year that has me picturing Ty Pennington screaming "Move that bus!" LiLo and Planet Fitness team up for the "What's gotten into Lindsay?" ad that points out the major switch from secrecy to signing deals.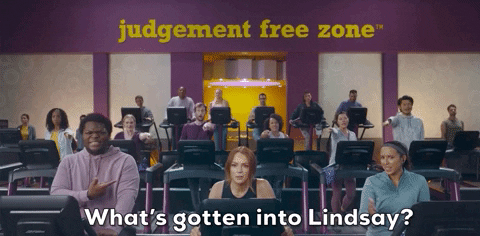 via giphy
Her podcast launched in April, with her 2004 hit single "Rumors" as the backing track, her campaign to reveal Allbirds' first ever pink shoe released in June, excitement for her Netflix Christmas movie built all throughout the fall accompanied by rumors of a Freaky Friday reboot, and by November she was Pepsi's new face of their viral "pilk" campaign.
The Two-Year Rule
After Lindsay was missing from our screens for nearly a decade, it may seem sudden for her to be, quite literally, everywhere. However, this is no sudden success.
In the same way the 2004 year of Lohan would not have been possible without the foundation she built in 2002, the success we are seeing in 2022 would not have happened without the foundational decisions and deals she began in 2020.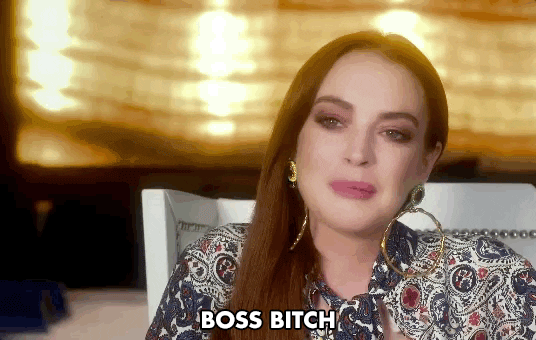 Working hard behind the scenes is crucial to creating the success you want. This is why effective marketing takes time. Your brand won't go from zero reporter contacts to a spot on Good Morning America in six months. You're also not likely to rise from lackluster social content to viral sensation in a year.
Consistency, patience and looking to the horizon – instead of just over the hill – is key when building your brand up from it's before moment to the big reveal you want your audience to gawk over.