The Evolution of the Nebo Blog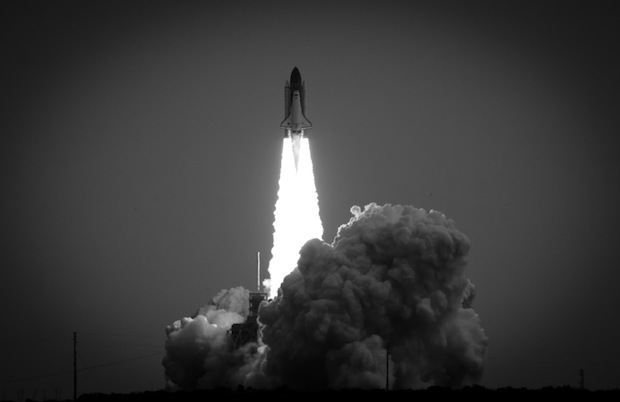 We're incredibly proud to announce that we've been honored with the Best Blog award by Ragan's PR Daily!
It's an amazing validation of our team's hard work over the years.
See, when readers come to our blog, they just see a ton of great content (that's the hope, at least). But there's a lot going on behind the scenes before we ever hit publish.
When I started at Nebo in 2012, the blog was a lot different than the one you see today. We published a little more frequently. Our posts were a little shorter.
It was a reflection of the times. And a reflection of the team.
It was an age of young search engines and even younger social media. And it was the age of Seth Godin and short micro-posts that posed an interesting question or a surprising theory.
We wrote posts like "The Limits of Innovation" and one introducing the basics of Pinterest search to the 2011 marketing world.
The blog had a lot of energy and a ton of loyal readers. Things were good.
But maybe the best and most challenging thing about working at Nebo is that we continue to grow, not only in size, but in scope. As months ticked by, we came into all sorts of new and exciting work. New clients. New projects. And for the first time, we found brands that wanted us to create content for them, to create exciting social media campaigns, or to take the reins of their public relations.
That meant our best writers and communicators were busier than ever. And tougher still, it meant that we were digging even deeper to find stories we hadn't already told after several years of dedicated blogging.
We needed a strategy. We needed to better define what Nebo content was and wasn't.
So we took the time to get it right, knowing it would guide our content into an entirely new age.
When all was said and done, we boiled it down to four things. Our content would: educate, entertain, take a stand, or reinforce our culture.
Simple. In line with our core beliefs. But still plenty of room for creative interpretation.
With the right strategy finally in place, we hit the ground running.
We wrote posts like "Empathy as a Skill," where we compelled marketers to exercise and improve their ability to feel compassion for their fellow man.
We wrote posts like "A Visual & Marketing History of Santa," where we took readers on a surprisingly educational tour of the evolution of old St. Nick.
We wrote "Changing Behavior by Design" to explore how good design does much more than look pretty.
We wrote "A Comma Misconception," which is undoubtedly the definitive think-piece on the ever-controversial Oxford comma.
We wrote "The Case Against Collaboration" to underscore the importance of a singular vision in creative work.
We wrote "Do What You Love & Make a Difference Doing It," which suggests that the best way to combat a world full of violence and tragedy is to use your skills to become a force for good.
We wrote "How Designers Can Keep Developers Happy" about the delicate but crucial relationship between designers and developers.
And we wrote "How to Change the World," which offers young graduates a roadmap to doing meaningful work and finding a greater purpose.
This strategy treated us well. It won us fans and followers. It brought us new clients. It inspired our peers in the Atlanta marketing community and helped us build a tribe of like-minded thinkers.
And it lead to us receiving this prestigious award.
But now, it seems, that the Nebo blog is again in flux.
Over the past year or so, our team of writers has essentially doubled in size. Our PR team has grown in both headcount and client count. And we continue to bring on new talent with fresh ideas in Paid Media, SEO, Project Management, Design, and more.
With that, it's our hope that this award doesn't mark the peak of the Nebo blog's excellence, but a jumping off point into bigger and better things. We hope to continue to push our blog forward. To expand the kinds of content we create, both in scope and form. To explore new mediums. To find new, important stories to tell. All while staying true to the things Nebo believes in most.
We hope all of you will come along for the ride.
Thank you again to PR Daily!