The Age of Free Data: 10 Great Tools for PPC Research & Benchmarking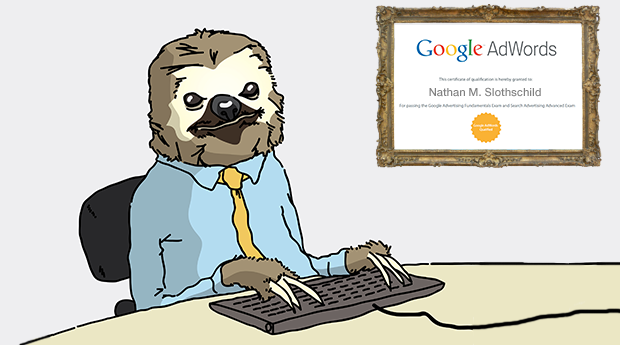 When I first started in Paid Media at Nebo, the digital industry was as fresh as I was out of college. The opportunity and potential was thrilling, but came with a set of challenges that many undefined industries face: lack of historical user data.
Many times I'd feverishly sort through dozens of market research previews and summaries from huge research firms, hoping that the one I eventually picked (and convinced Nebo to pay for) would offer some insight into online behaviors.
More often than not, I'd reach the end of a report with a solid understanding of how affluent males ages 24-45 make offline decisions about buying a luxury car, for example, but nothing of how these users engage with online mediums throughout their buyer journey.
Today, however, the data we need to help guide our digital strategies is more widely available than ever. We still have the option of buying comprehensive data packages from mega researchers, but are also dozens of amazing free tools available that help us get insight into how people are searching online, how they're interacting with brands, and what the modern buyer journey looks like.
Below are a few of my favorite free research and benchmarking tools, along with my take on how they're best used: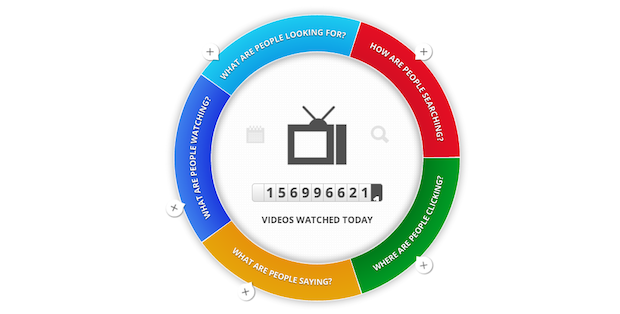 From Google: "You can tell a lot by the way people search. This online demo will give you a glimpse into how our tools can help grow your brand by measuring audiences' attitudes, perceptions and online activity."
My take: Google's Real-Time Insights Finder is perfect for small business owners trying to understand how their audience behaves online, but who aren't yet familiar with all of the tools available. Think of it as a digital compass that directs you toward the most relevant tools for your needs.
From Google: "The Databoard lets you explore insights from Google research studies, share them with others, and create your own custom infographics."
My take: My favorite thing about this tool is that it gives you the ability to mix and match stats to create your own infographic. I love using this tool to create one-sheeters to help educate a client on a subject that might be difficult to grasp, or to convince them of the importance of mobile-friendly landing pages.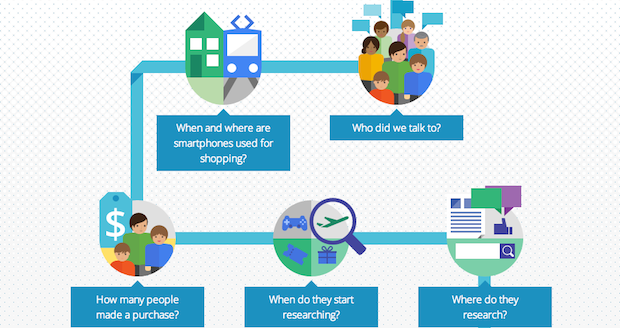 From Google: "We are now living a multi-screen world. With the web at our fingertips, shoppers from Singapore to South Africa are finding and purchasing products in completely new ways. To learn more about these changing behaviors, we studied consumers around the globe to understand what role has the smartphone in the consumer journey. Explore the data anyway you like through this interactive tool."
My take: Mobile, it's so hot right now! This one is a no brainer. Mobile in the Purchase Journey is a great tool for determining how to align your messaging and landing page content strategy to the devices users are engaging with at each stage of the buyer journey.
From Google: "These days, the customer journey has grown more complex. Before making an online purchase decision, a customer may engage with your brand through many different media channels over several days. This tool helps you explore and understand the customer journey to improve your marketing programs."
My take: This tool is great for so many reasons. We like to use this to identify where our internal teams (SEO, Social, Paid) can sync to create a cohesive strategy that reaches users at each stage of the buyer journey. It's also great for educating clients on how each of these digital marketing branches can make an impact.
From Smart Insights: "This infographic is based on advertisers across industries using their AdWords performance grader over one billion dollars of spend."
My take: This infographic is a great resource to reference for some quick information on Finance, Travel, Shopping, and other industries as they perform across Google's Search and Display Networks. Taken with a grain of salt, it helps our Paid Media team to establish benchmarks to measure a client's campaign efforts.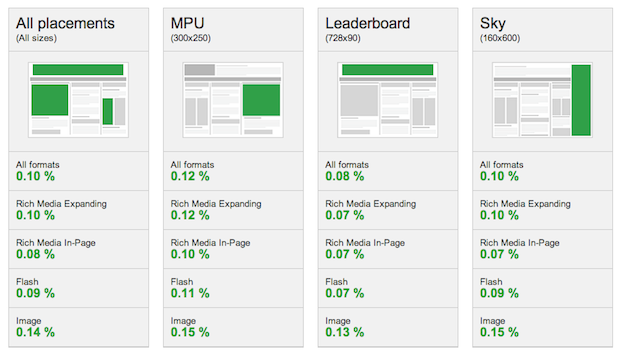 From Google: "Want to understand how your display campaigns compare to those across the rest of the ad industry? Or how different ad formats and sizes perform compared to each other? This tool lets you pull up-to-date industry benchmarks such as click-through rate, interaction rate and time, expansion rate and video completions. You can slice the data by country, vertical, ad size and ad format, and can view it as a map, data snapshot, or a trends view."
My take: Display offers so much opportunity, yet advertisers still seem hesitant to invest too many marketing dollars in a medium where value is sometimes difficult to communicate. I like to use the Display Benchmarks Tool to identify where I should focus display efforts based on client goals.
From Google: "Every brand has a story—and we can help you see it. This tool tracks pictures, words and actions to show you what brands are doing now and what they've done over time."
My take: While this is great for tracking paid brand awareness efforts, it's also extremely valuable for Social and Digital PR teams interested gauging conversations around a given brand or campaign.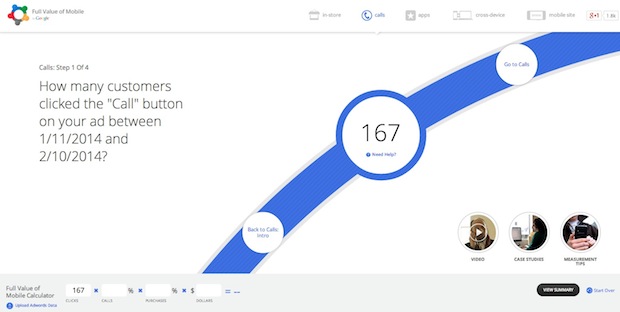 From Google: "The Full Value of Mobile Calculator provides a simple tool and benchmarks to help you estimate the value that mobile drives for your business through calls, apps, in-store, mobile site and cross-device. In about 30 minutes, you can follow the step-by-step wizard to upload data from AdWords and your mobile website, and make some key assumptions to create your Full Value of Mobile estimate."
My take: With 2013 being the first year that mobile searches outpaced desktop, understanding the value of your mobile audience is critical. The great thing about this tool is that it allows you enter data manually or upload data from AdWords, which makes my life a little easier!
From Google: "The smartphone revolution has touched every corner of the world, and that in turn is changing how any digital marketer does business. Head for your next presentation armed with custom-tailored facts about the global mobile consumer."
My take: I'm all about working smarter, not harder, so I love any tools that allow me to create a custom chart within a few clicks. Not only that, but the level of granularity available is pretty great. This is a tool you can really get lost in for hours.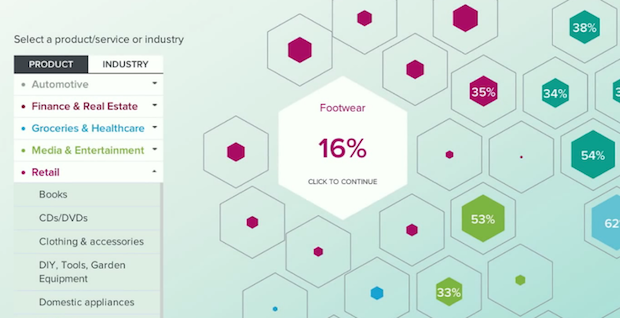 From Google: "What role do online sources play in a person's journey from consideration to actual purchase? Google's interactive tool, the Consumer Barometer, helps quantify the role online media plays in consumers purchase decisions. The tool includes data from 39 countries."
My take: Consumer Barometer is a great tool for anyone looking to learn more about the role of digital and how users are engaging with online media. Not only can you delve into specific user behaviors across verticals and countries, but there are a multitude of visual representations of the data to explore, from data trees to hexagon clouds to donut graphs.
These are just a few of my favorite tools, but there are tons more worth talking about. What tools do you like to use for research?