The 411 on Instagram's Latest Shopping Features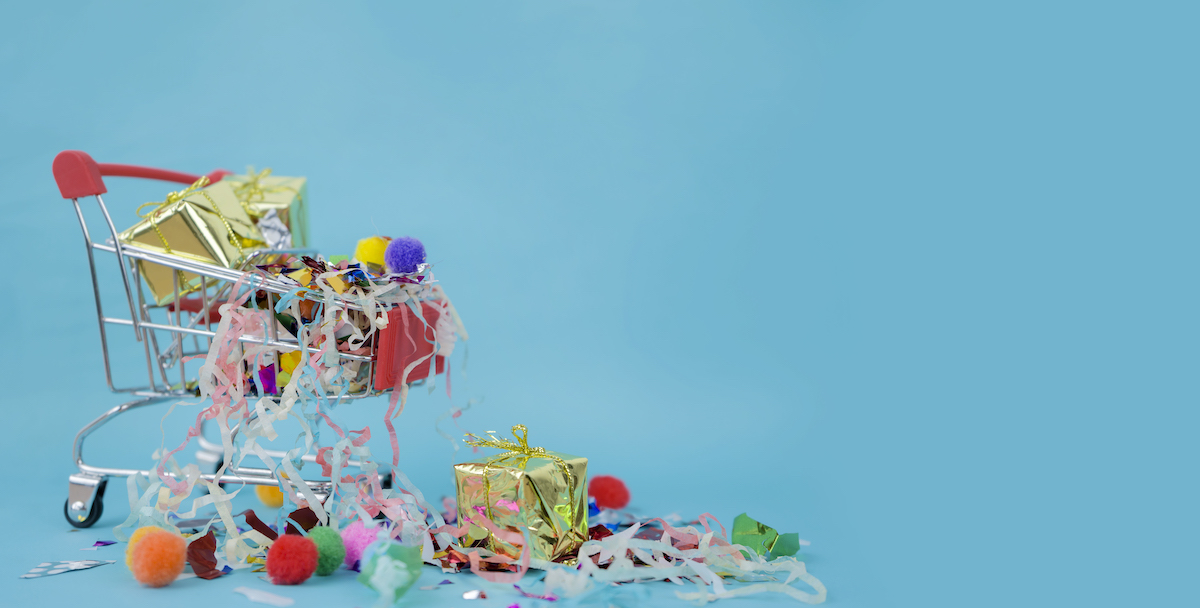 Brace yourselves. More changes to Instagram are coming, and this time, it's going to bring some major updates that might take a while to get used to. We're talking about all the Instagram shopping features that are slowly being released to the masses.
Expanding shopping capabilities on Instagram has been a key focus in updates on the app throughout the year. Recently, both Instagram Checkout and Instagram Shops were introduced, which makes it easier for consumers to browse products and purchase directly within the app. While there are some features still in testing phases and not available for immediate use, the addition of these features have the power to completely shift consumers' main use for Instagram.
When Instagram was created, it was a hub of sharing photos from our everyday lives. Over the years, that has evolved into the hub for influencers and creators, the main point of discovery for many consumers and a big deciding factor in purchasing decisions.
Instagram is leaning into the natural evolution of the app with these recent updates by adding features that make it easier for influencers and businesses, both big and small, to sell to their audiences. The deciding factor of whether many social media platforms will last in the future relies on creators and brands feeling like they can monetize as much as possible on the platform, and these changes do just that.

So get ready to open up your apps (and your wallets) as we take a deep dive into all the new features being introduced on the 'gram.

Shopping Eligibility
Let's start with the basics. Instagram has been making small changes to its eligibility requirements that are specifically geared towards the content creators that I mentioned above, as well as small businesses, trying to reach a larger audience and sell through the social platform.
The most notable update to shopping eligibility: any eligible business or creator with at least one product can sell on Instagram and use shopping tags, so long as the account complies with Instagram's Commerce Policies.
Additionally, profiles that sell on the platform must be connected to an owned website or domain, which means users can no longer sell from Amazon or external sites like RedBubble. Another option to this new policy is to utilize an approved eCommerce platform like Shopify or BigCommerce to sell through, which are both becoming increasingly popular among influencers.
To prepare for the influx of accounts anticipated to take advantage of these new requirements, Instagram also added more integrity checks to ensure safety for Instagram Shopping users.
Customized Shops on Instagram
Welcome to the next evolution of Instagram Shopping. In May 2020, Instagram announced the creation of Shops, described as "an immersive full-screen storefront that enables businesses to build their brand story and drive product discovery — all in a native shopping experience."
The Shops feature brings a customizable storefront to business profiles, designed to make browsing product catalogs easier. Think of it kind of like designing a more aesthetically pleasing homepage on a website, as opposed to users having to scroll through an unorganized product catalog on the app.
How It Works
Creating a Shop on Instagram isn't a huge lift, but to get started, your brand's product feed must be connected to Facebook's Commerce Manager and go through a full review to ensure each product abides by the platform's Commerce Policies. Once that is complete, you can add the Shop to your Instagram profile that will appear as a button under your Instagram bio.
Accounts with a profile Shop will receive the ability to further customize Instagram Shops in phases, including the ability to create collections with curated products that will appear at the top of the Shop. Brands will receive a notification when this feature becomes available, and account admins will have the ability to easily build collections by selecting specific products to feature front and center.
Here's what a customized Shop will look like:
This feature seems like a simple addition, but it adds a more visual component to Shops, which is what Instagram is all about. Brands can use this feature to tell specific storylines and themes from seasonal collections or highlight specific products—adding another element to appeal to consumers.
Instagram Checkout
We knew this feature would come to Instagram eventually. Instagram Checkout allows users to purchase products directly from Instagram without ever leaving the app. The beta functionality was first introduced in March 2019, as it was tested by 26 brands, including Zara and Nike, followed by another trial period with hundreds of big-name accounts, including Bumble & Bumble and Steve Madden.
In a tweet in August by Instagram's Head Adam Mosseri, it was announced Checkout was finally rolling out to all eligible accounts, as well as the ability to make purchases on Instagram Live in real-time.
How It Works
Instagram Checkout appears with two arrows on shoppable posts. When users tap on the tag, it will direct them to choose a size and quantity and then proceed to checkout. To checkout, users will need to provide name, email, delivery address and payment/billing information. Instagram then handles all communication with the consumer regarding confirmation, shipping or returns.
Payment information is also saved in the app for convenient shopping—so you can purchase products you may or may not need with just a few taps of a button. Facebook also recently introduced Facebook Pay in the United States for Facebook, Instagram and Whatsapp to make it even easier for consumers to purchase directly through its platforms.
Would you expect anything less from the social media giant?
At first glance, these features seem like a great way for brands to expand their e-commerce capabilities and increase revenue. And while that may be true, there are always some major factors to keep in mind that might be costly.
Key Considerations:
Selling fee is 5% per shipment or a flat fee of $0.40 for shipments of $8.00 or less.

Brands lose out on valuable customer data (such as emails) because Instagram handles all communication after the transaction.

For brands with higher-priced items, the selling fee may not be ideal. Additionally, brands lose the ability to directly communicate with customers or add consumers to their mailing lists, which can impact other marketing efforts outside of social media.
Although Instagram Checkout's capabilities erase many of the barriers to consumers shopping on social, you definitely still need to evaluate if it's the best option for your brand.
Instagram Shop Tab
Instagram's user experience might be about to change entirely. The app has been making updates recently to add shopping recommendations easily for users, even from accounts you don't follow.
Instagram first implemented updates to the Explore tab, where a "Shop" button was added near the search bar, which provides recommendations on profile Shops or products to shop based on your other activity. If you haven't noticed this new feature before, you're not alone. The update is pretty hidden and hard to find, and Instagram is well aware.
The solution to this? A whole new tab on the Instagram interface.
The app recently began testing a beta version of a Shop tab at the bottom of the main homepage, which, at first, was designed to replace the Activity tab (the heart at the bottom of the app that houses all notifications). Doing so would be a tremendous change for the platform, since the app's entire premise revolves around users liking, commenting and interacting with content. This change would look like this:
(Source: Instagram)
But some early reactions to the update show that many users are frustrated by not being able to access notifications with the same ease. To combat this, Instagram is now testing three different variations that include individual tabs for Shops, Reels (the in-app editor designed to rival TikTok) and a version that keeps a stand-alone Activity tab.
Next time you update your app, it just might look like one of these examples:
Really excited about these new versions of the Instagram home screen you'll see testing soon.

Shopping and Reels are front and center. Buckle up. pic.twitter.com/ACAONBEPFe

— Will Yoder (@WillYoder) September 9, 2020

Regardless of which option the app will eventually roll out to all users, it looks like the Shop tab is an inevitable update to come, whether people are ready or not. Creating a Shop tab front and center shows that Instagram is on a mission to make its platform the new destination for online shopping.
Now only time will tell if Instagram's newest shopping features will add onto the competition in the e-commerce space and cause even more doom for brick and mortar stores by becoming the next dominating force of shopping.
For now, the biggest obstacle Instagram might face is both brands and users successfully (and easily) adapting to these big changes.