Thank You for Celebrating 12 with Us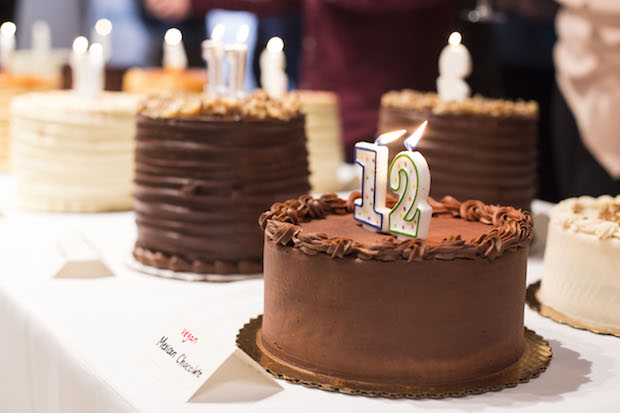 Last week, Nebo celebrated its 12th birthday party. There was cake, champagne, and speeches — the usual celebratory elements.
But this party was special. Not because of the 12 different cakes (although that was amazing). Not because of the live music (I learned what an e-sax was). Not because of the champagne (although that helped). It was special because of the people in the room.
Over the past 12 years, Nebo has grown from a 2-man band to the 80-plus person agency it is today. We have great clients. We couldn't be here without them. We also have to acknowledge our agency peers. We work in a town where the best and brightest challenge us, inspire us, and push us to be the best that we can be. We're lucky to have you, to learn from you, and to work in the industry alongside you. Most importantly, we have an amazing team. They are smart, caring, and passionate -- and their dedication has made us into the agency we are today.
We want to thank those who came out to celebrate with us last Thursday. You made it special -- all of you. Thank you to our clients -- from those of you who braved Atlanta traffic, to those of you who came from places throughout the country. Thank you to local leaders and influencers from our amazing city like Atlanta City Councilman Kwanza Hall. Thank you to our agency peers who not only challenge us and push us to be better, but also from a community that encourages mutual success.
Thank you for supporting Nebo, and for toasting to the road ahead. We're lucky to call you friends and family.
Cheers to 12 years, and here's to 12 more.