Why Project Managers Have to PM Everything, Even Their Life: Travel Edition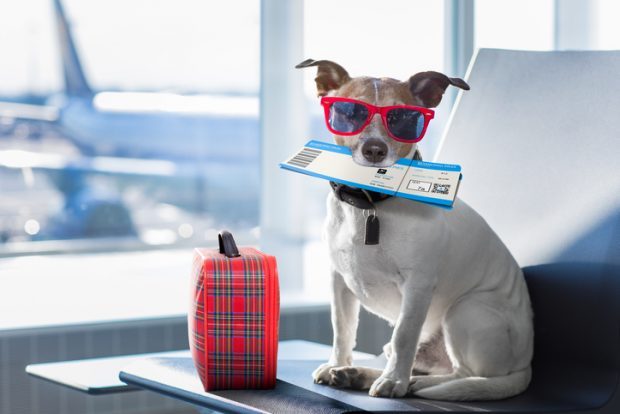 Project management is not only found at the office but in your everyday life. As an avid traveler who has watched over 25 hours of Rick Steves on PBS, I've learned that trip planning isn't a simple task. Planning a vacation can be as complex as facilitating a client project. To enjoy and get the most out of your trip, it requires extensive planning and research beforehand. Remember, trips are an investment, so putting forth the due diligence will absolutely pay off.
Of course, I'm a type-A project manager who, in all honesty, gets anxiety just typing the word "unknown." But even for those who *cringe* enjoy the unknown and choose to travel on open-jaw tickets, experiencing the world wherever it takes them, you may still enjoy these trip-organizing tips and tricks.
Let's begin with research.
Where To?
With any project, the first step is to conduct research. We all have to understand the client's product or service in great detail to determine the strategy, right? In order to decide on where your next trip should be, I recommend turning to video blogs. Travel videos will help you decide on what type of experience you are looking to achieve, whether it be sledding with reindeers in Finland under the Northern Lights or taking a camel ride in the Sahara Desert. Video blogs will give you that first-hand experience of what to expect on the vacation you are imagining, and ultimately will help you decide on where and what you want to do.
Now, it's time to get organized.
Google Trips
Now that you've decided where you are heading, it's time to get your project organized. Your first step is downloading the Holy Grail of trip planning, Google Trips. If you are using a Gmail account to book your travel, your vacation will automatically populate hotel bookings, flights, cars, etc. into one place! The other great part is that you can use their day-planning tool, which maps your itinerary and even gives you down-to-the-detail time estimates, including how long the average person spends at each stop and how long it will take you to walk or drive to the next location. It really blows me away. You can also star all the places you want to see in a specific city. Another great part is that you can download all of the data to be available offline.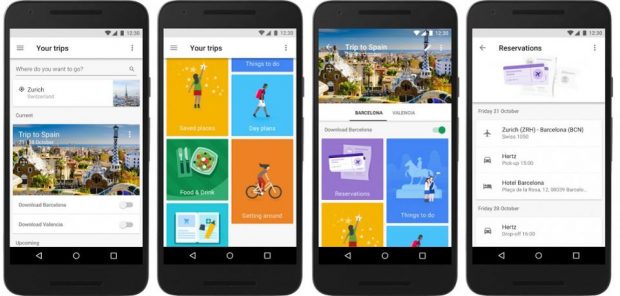 (Image source)
Getting There
Google Flights is my favorite tool because it shows you trends of flight prices so that you can see dips in fares based on the date of departure and arrival.
Google Flights Trip Tips
Before requesting those days off from work, play around with departure and return dates to get the best price. Google will even give you tips once you enter in your dates, so pay attention and save that moolah.

Travel time and number of stops: Pay attention to this when booking. I'm all for saving money, but always try to book for the shortest time frame and number of stops. I always value the convenience of nonstop flights over limited savings for adding a connection. Connections also pose a risk with delays. Would you prefer to sleep in a strange hotel room the first night because you didn't pay the extra $100 for a nonstop flight? Traveling is hard work, so try to make this part as simple as possible!

Track your flight prices once you have determined your departure and return dates. This tool is very useful in seeing flight pricing trends overtime. Once you've tracked a flight, Google will send notifications on predictions of pricing increases or decreases.
If you'd like to expand outside of Google, there are convenient booking apps such as Skyscanner, GTFO Flights (flights for the last-minute planner) and Hopper. Be warned, flights with the lowest fares will likely come with longer-than-usual layovers.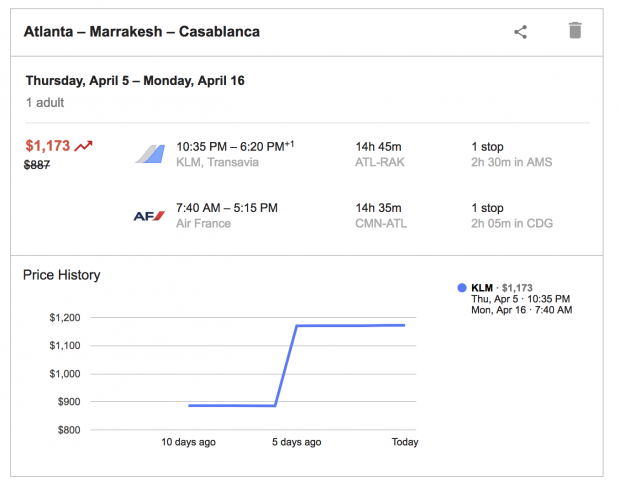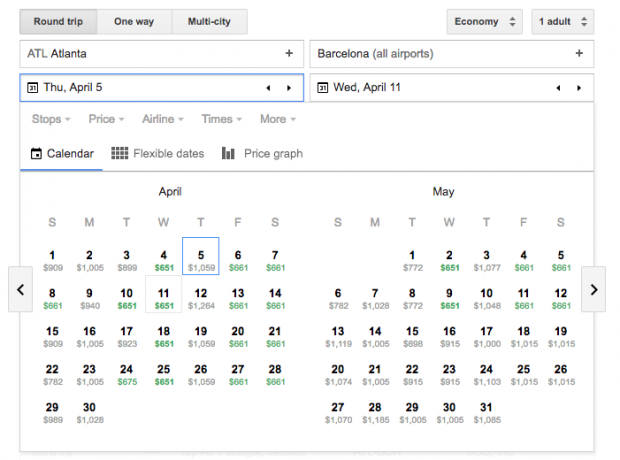 Travel Books
Do yourself a favor and add a travel book to your list. Researching the internet for travel tips can be tough because everyone has a different opinion. But a travel book gives you a comprehensive understanding and something tangible to read. Fodor's (my personal favorite) and Lonely Planet are some of the best books out there, so hop on over to Amazon and grab one before you put your itinerary together.
Online Forums
Customer feedback is extremely valuable with any project in order to help guide those important decisions. TripAdvisor is always my go-to resource to for first-hand reviews in order to select the best hotels and companies for excursions.
Beware … this can sometimes cause confusion in your decision-making process. While online forums can be great, everyone has a different opinion on an experience and location. There are great resources online, but remember to take some reviews with a grain of salt. There are people with the opinion that the coast of France is more beautiful than the coast of Italy or Spain (and to be fair, that is one hard decision to make). Ultimately, it's your decision to make based on the culture, food and experiences you are looking for in your trip.
Credit-Card Points
One of the biggest benefits these days is credit-card travel rewards. From Delta Skymiles cards to American Express points, you can save serious cash on travel bookings. Use these programs to your benefit. We save all of our points throughout the year and use them toward travel bookings.
Gifts
My favorite thing to remind people about travel is to buy experiences, not things. Rather than asking for those sweet pair of new shoes for Christmas, create an experience list for your family or friends to gift. When I got married, we used Zola registry and requested honeymoon experiences rather than the typical blender and a gravy boat.
Spreadsheets, Spreadsheets, Spreadsheets.
The biggest error most people make in traveling is doing too much at once and getting overwhelmed. As a project manager, doesn't this sound familiar? That's where spreadsheets come in. Whether you're planning your itinerary or budgeting your trip, there's nothing more handy than a Google Sheets doc.
Itinerary
Project managers need to constantly be realistic with project tasks and the time each step requires, along with interdependencies. When you are itinerary planning, it's natural to want to see and do everything, but the most common mistake is forgetting to account for travel time. For example, a one-hour flight can take up to half a day:
Pack your bags: 1-2 hours

Travel to departure airport: 2-3 hours (arrive early!)

Flight and travel to hotel to check-in: 2-3 hours
That's why my rule of thumb is a three-night minimum in each city. Anything under two nights is a stretch unless it's a small island or city. However, to each their own. There are some people who crave staying in one place and relaxing for an entire trip. Others are stir-crazy and constantly on the move. Find what works and make a plan that fits your style.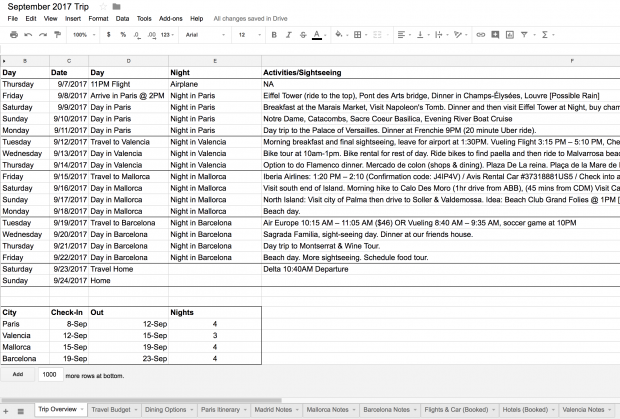 Budget
Like any project, you need to stay on track and outline the must-dos and -haves. There will certainly be times where you want to save in order to avoid overspending. That's why you should outline your splurges and must-haves. Create a simple budget spreadsheet as you begin planning to help pinpoint the overall cost of the trip and determine whether it fits within your total budget. My first step is estimating costs by category and updating as I work through each reservation. Example below.
Be sure to outline excursions in the early stages of planning. Imagine realizing that you forgot to book the hot air balloon ride, and now you may not have the funds left over to allocate for this experience.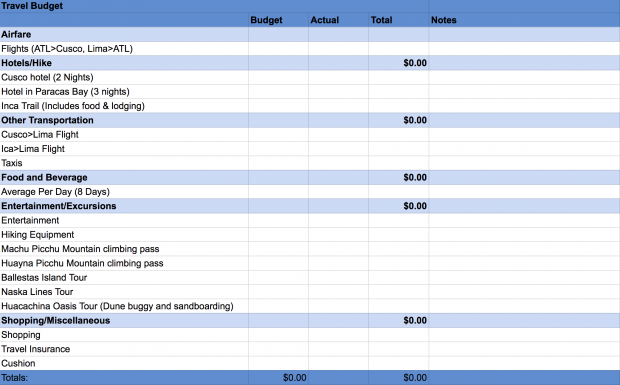 Timing
Allocate enough time for bookings. Once you decide on where you are going, be sure to outline target dates to complete each of the big milestones such as flights, hotels, excursions and dinner reservations.
It's time to recap your project...
Who doesn't love a good recap report? It showcases all the effort and hard work you put into that successful project. The same goes for travel. One of my favorite things to do is create a video diary to remember my trips and share with friends and family. I'll be honest, my husband always suggests that I take Ginkgo Biloba for my memory, so if you are like me, do yourself a favor and record all those perfect moments. Once you get home, open iMovie, pick a song and create a video. It's really not rocket science. There's no need to create a professional video, unless you aspire to be a famous travel vlogger.
Trip Hashtag
In digital marketing, the goal is for our brands and projects to be seen, and nothing helps spread the word like a catchy hashtag. My followers look forward to our vacation hashtags for each trip we take. Crowd favorites have been #greekfieks (Greece) and #somagnifiek (Paris). When we plan to visit Italy, one of our friends suggested #spaghettiandfiekballs. Using a hashtag on Instagram will chronicle all of your photos into an album so if there's a rainy, gray day outside, take that trip down memory lane.
Ask friends and family for ideas on your hashtag, and be sure that it's unique enough that it won't be used by others.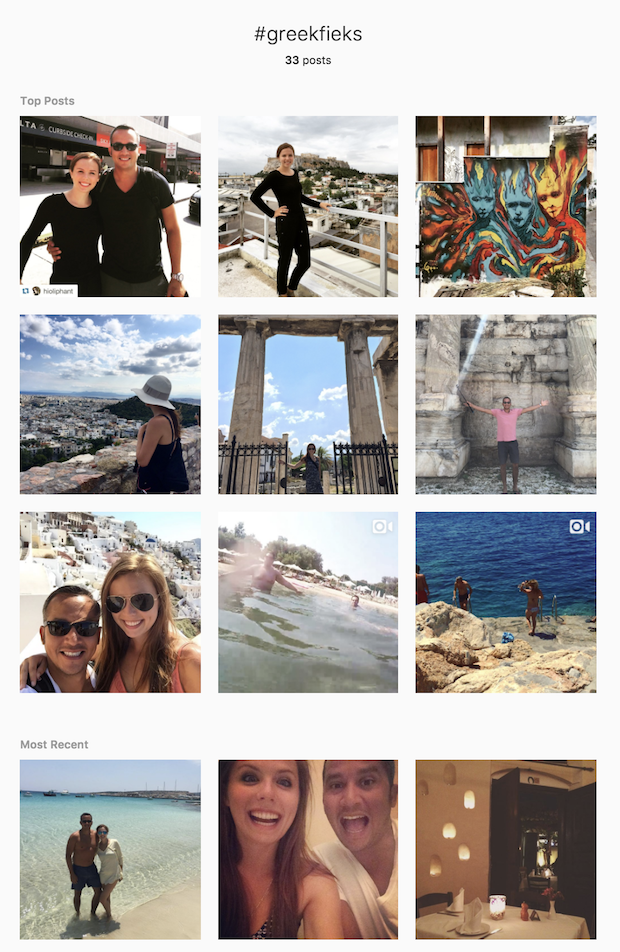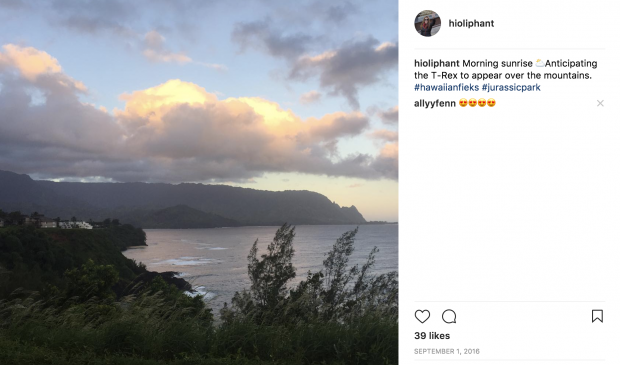 Post-Mortem
It's time to now assess your project's strengths and weaknesses — this is called post-mortem in project management. Remember to take the time with yourself, significant other, or travel buddies to recount things you enjoyed, could have planned better and more importantly the things you didn't like. This exercise is crucial in all projects (including trip planning) because it helps to provide both growth and guidance for decision making in the future. You may come to realize that your preference is staying in Airbnbs rather than hotels because you feel more like a local. Or that beach days with no plans are necessary to gain an adequate feeling of relaxation.
---
Although traveling requires an abundance of research and planning upfront, remember that all the mojitos on the beach hard work will lead to a successful project, or in this case, unforgettable travel memories. Be sure to eat as many French croissants as possible and meet wonderful people along the way. Traveling can sure be an overwhelming (non-work) life project, I hope these tips will help you plan and most importantly have the best trip possible! So grab your passports and challenge yourself to go and see as much as you can.