Nostalgia Marketing Goes Back To The Future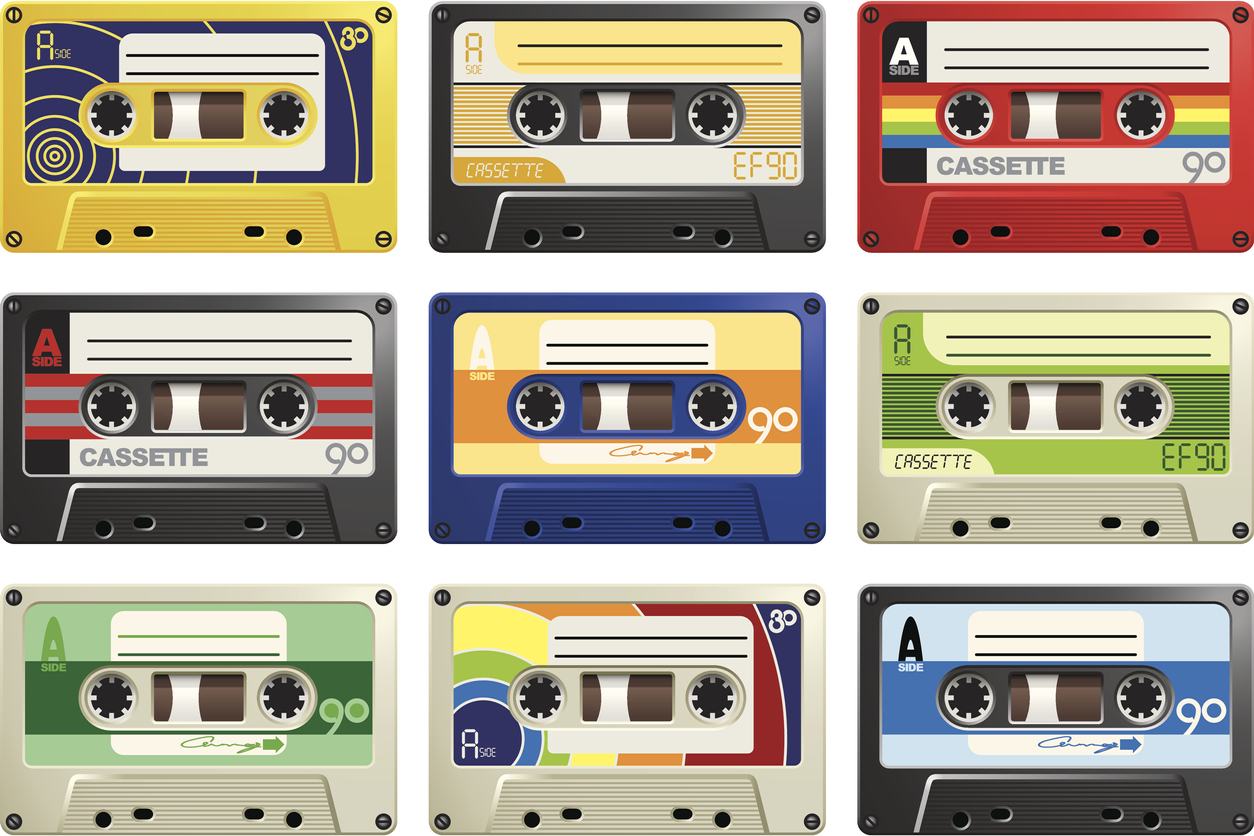 BACK TO THE FUTURE
The Noid. Pac-Man. Blockbuster. If you were a kid in the '80s and '90s, then these words probably spark a memory of your childhood. Growing up in the MTV generation, I was part of an early explosion of advertising geared toward children. I felt like toys, games and TV shows were being created just for me. And there's a reason for it. In 1984, Ronald Reagan deregulated advertising to children. This allowed companies to market as much as they wanted to children, leading to an explosion of toys, junk food, cartoons, fast food and breakfast cereals all aimed at young kids. And I loved it! From "The Smurfs" to "Star Wars," I was part of a new era in advertising.
And then I grew up.
I recently turned 40 and I have to admit I still have the taste of my 12-year-old self. When I see toys, characters or films from my childhood, I feel more than nostalgia. It feels comforting and familiar in a world full of extreme unpredictability.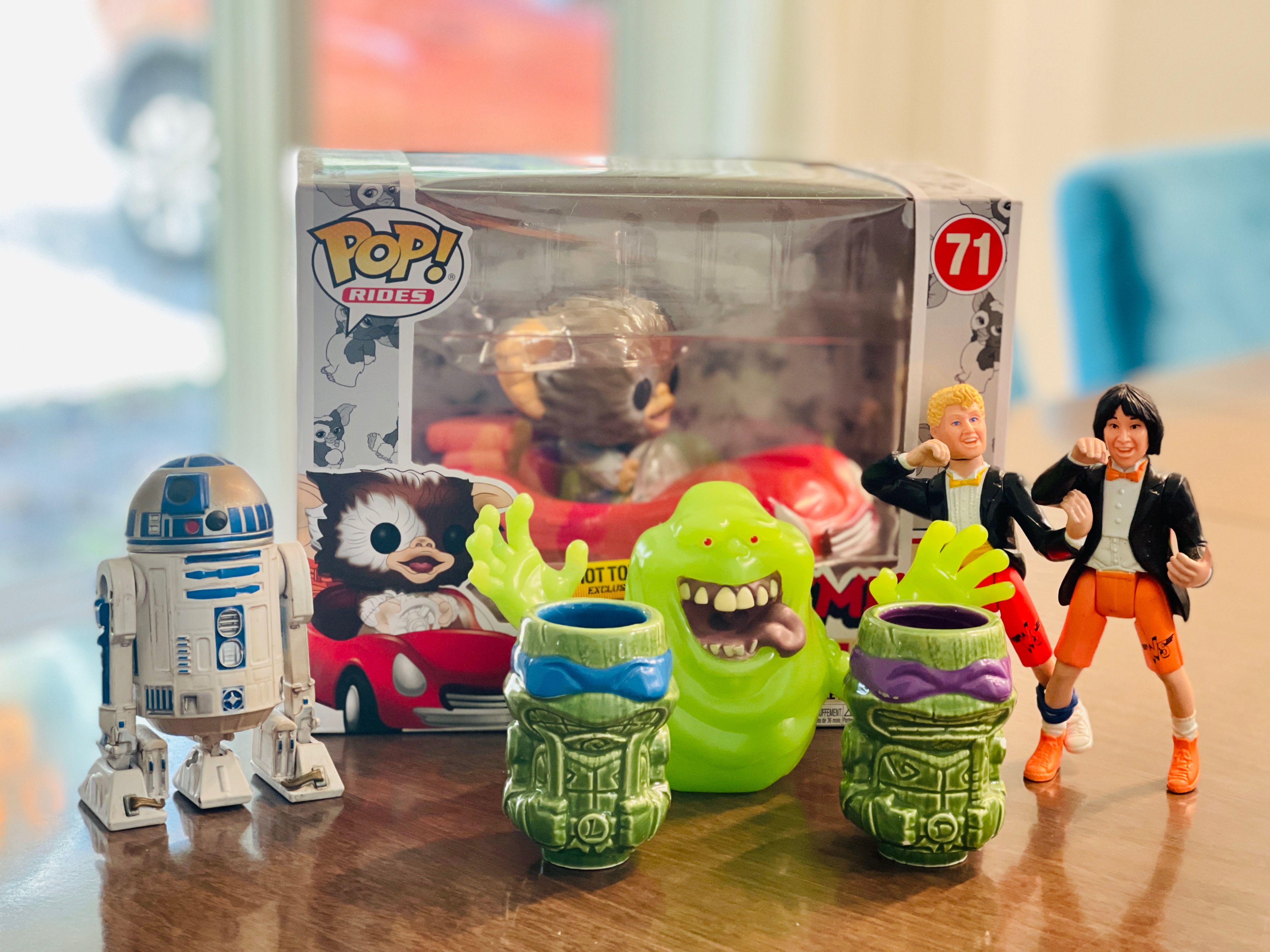 Photo by Julie Marateck - Just some of my geeky '80s toy collections that make me feel like a kid and bring me back to sweet memories of my childhood.
I know I am not alone.
According to Tim Calkins, clinical professor of marketing at Northwestern University's Kellogg School of Management, "Nostalgia is a big part of the marketing world right now partly because of how people are feeling about the pandemic and all of the uncertainty in life."
A recent study exploring COVID-19's impact on entertainment has found that more than half of consumers are finding comfort in old TV shows, films and songs from their childhood.
The pandemic has exploded a trend called "nostalgia marketing" — the act of tapping into familiar concepts from previous decades to build trust with a brand and ignite modern campaigns.
Nostalgia marketing is like comfort food. It gives you all the feels even though it may not be the healthiest thing for you. But we crave it.
The kids of the '80s, '90s and '00s are now making marketing decisions. And we have decided to look back as a way to advertise for the future.
OLD IS THE NEW BLACK
Here are a few standout marketing campaigns that have utilized nostalgia to generate buzz for new and longtime consumers.
Domino's: The Return of The Noid
Thirty-five years ago, pizza chain Domino's introduced us to The Noid — a mischievous character who tried to stop Domino's famous promise of pizza being delivered in 30 minutes or less. Now, that little troublemaker is back in an effort to stop driverless cars from successful pizza deliveries. I actually still own a little Noid figurine from the '80s and I have to say, I was excited when I saw this playful and weird character was back for a new generation.
U Can't Touch This Cheetos Ad
Grab your hammer pants and get ready to transport back to the '90s. Cheetos saw an opportunity to turn one of their most frustrating traits into a marketing moment: Cheetle. What's that you ask? Well, it's the official name the brand has given to the orange, powdery substance that gets on your fingers with every bite. Cheetos marketed this new definition alongside the launch of their new Cheetos popcorn. When you eat Cheetos popcorn, your fingers get covered with Cheetle. Who better than MC Hammer to say "U Can't Touch This" with sticky orange fingers?
Burger King: A Whopper of a Rebrand
Tune into the smooth sounds of the '70s, slip on your roller skates and grab a Whopper. That's the vibe Burger King wants you to have with their new rebrand. Inspired by the organic shapes and colors of Burger King's menu items, the new look uses colors, fonts and designs influenced by a '70s aesthetic. Even the new uniforms hearken back to the days of disco. The burger chain also decided to phase out its new logo in favor of an updated riff on the 1969 and 1994 versions that display "Burger King" squished between the buns. If you're a fan of the '70s, the new look will have you feelin' groovy.
"Newstalgia" for Pizza Hut
Pizza Hut has been inspired to create its "Newstalgia" campaign drawn from the pizza chain's most popular '80s touchpoints. Retro-driven ads will soon feature popular dine-in favorites, including Book It! pins, red cups and stained-glass lamps — but for a modern audience. In addition, Pizza Hut also collaborated with the most hungry guy from the '80s — Pac-Man. Limited-edition pizza boxes will feature QR codes that allow customers to play an augmented reality version of the game with their smartphones. Pizza Hut reported that same-store sales rose 8%, marking the best quarterly performance for Pizza Hut in 10 years. Clearly, it's not game over for Pizza Hut.
Airbnb Creates a Blockbuster Experience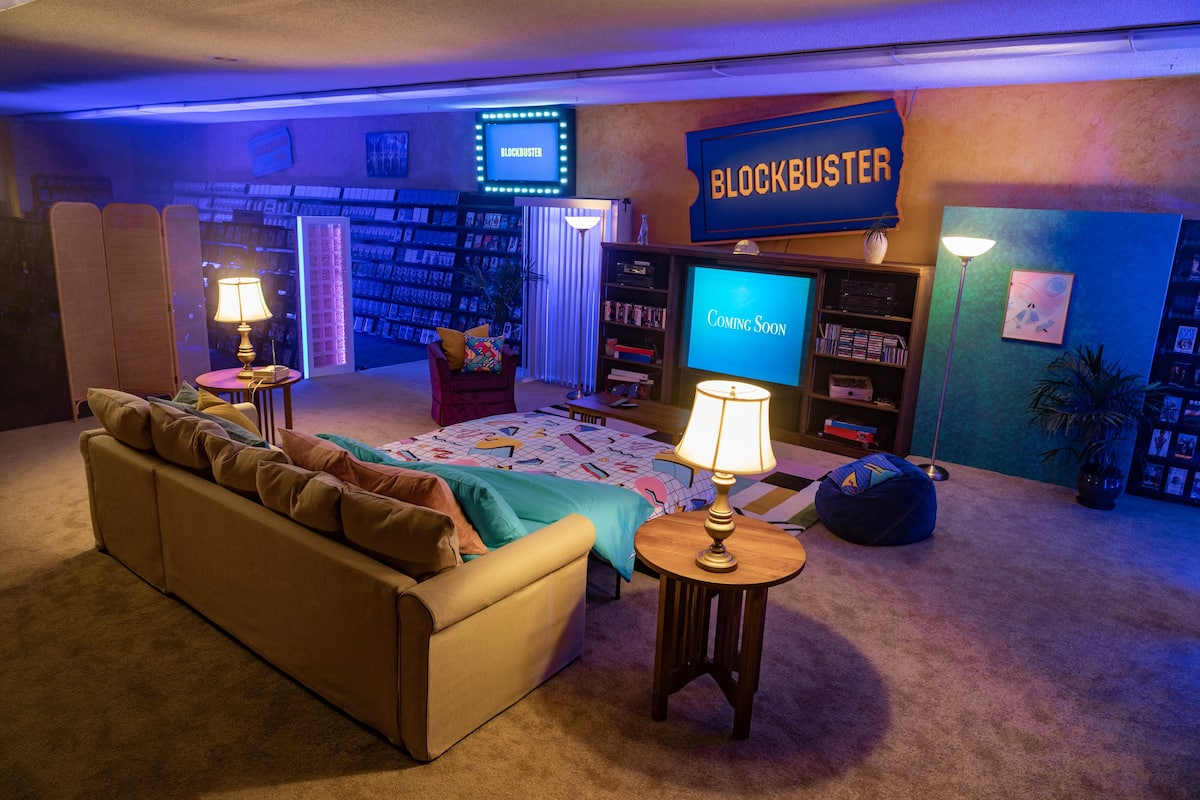 Photo from Blockbuster/Airbnb
Who would have thought one of the biggest powerhouses in entertainment would become a relic? Streaming services may have eradicated the need for Blockbuster, but not our fondness for the movie rental behemoth. That's why Airbnb partnered with the last-ever Blockbuster in Bend, Oregon, to provide a form of escapism to locals during the pandemic. By creating a limited-time Airbnb rental, guests could experience an end-of-summer sleepover in a space revamped as a '90s living room, complete with a foldout bed, furniture and bedding inspired by Blockbuster's heyday. The best part? No late fees.
SMELLS LIKE MARKETING SPIRIT
At the end of the day, marketing is used to sell products. What nostalgia marketing teaches us is that items sell better when there's an emotional connection to the campaign. I feel deeply that this is just the beginning of using feel-good nostalgia to make a sale. Gen Z is the newest generation to tap into their nostalgia for the early aughts.
According to Avi Dan, writer for Forbes, "Nostalgia has always been a powerful force in marketing and its potency doesn't seem to be waning. The hope is that warm, comforting feelings about the past will help make people feel better about the daunting present and uncertain future."
In the words of Carrie Bradshaw, "I couldn't help but wonder. What would the future of nostalgia marketing look like?" Will we one day use today's popular trends to sell products? Only time, and TikTok, will tell.