No More Mad Men: Redefining Masculinity for the Modern Millennial

Why This Matters to Me - The Past
I always felt like I had to chase masculinity. I never quite knew what people meant when they said, "be a man." Masculinity has taken on so many different phases and meanings for me that the definition is as elusive as it is camouflaged.
First, it was "men are smart." Next, it was "men are strong." Then, "men dress well." Finally, "a man always provides." It dawned on me that I didn't imagine any of these phases on my own — they are a product of culture, as we all are. Maybe eMarketer was right. Perhaps the Great Recession triggered an identity shift away from a straightforward career path and the ability to be a breadwinner.
Men my age are experiencing emerging adulthood in the #MeToo era. Manhood has traditionally found its meaning in its relationship to womanhood. And right now, popular culture is pointing out that we've had it all wrong for a while. On one hand, we've got this tug-of-war of knowing what it means to "be a man," and moving away from traditional gender roles and trying to balance adult life in the other.
The lines are blurring. It might not have been okay for my dad to admit it growing up, but now, almost "seven in ten (68 percent) Millennial men agree that 'there is nothing wrong with men/guys acting sensitive.'" The overwhelming message is: It's okay to be who you are, so be who you are." But on the flip side, the Art of Manliness argues that we should "Celebrate the Masks of Masculinity" instead of attacking the traditional ideological pillars of what it means to be a man.
Some of Us Are Dads - The Now
A lot of my uncertainty about masculinity comes from the fact that I didn't grow up with my dad. And if my earliest phases of searching for meaning in masculinity were guided by culture, surely culture can fix itself, right? Maybe when we speak up. I'll go ahead and read the headline and subhead for you:
Fathers are Tired of Seeing Doofus Dads in Advertising.
Society benefits from a more nuanced portrayal of fatherhood.
When we talk about millennial parents we tend to think millennial moms. We think about how they use social media to research and ask for suggestions for products for their kids. But don't dads do the same thing? But male parents being involved with food prep and cleaning has risen from 35 percent to 43 percent. Sure, that's not 100 percent, but it shows improvement. The most engaged of this "new" crop of dads is Millennial Mom's counterpart, the Dad Blogger — impassioned fathers and husbands who pride themselves on being active parts of their household.
Most brands took the hint and stopped the Doofus Dad schtick. Advertising has made strides in the right direction in addressing stereotypes with women. The same is now being said of stereotypes with men. Three fourths of millennial fathers feel advertisers and marketers are "out of touch with modern family dynamics," while 38 percent believe brands do not portray their roles as parents accurately. C'mon man.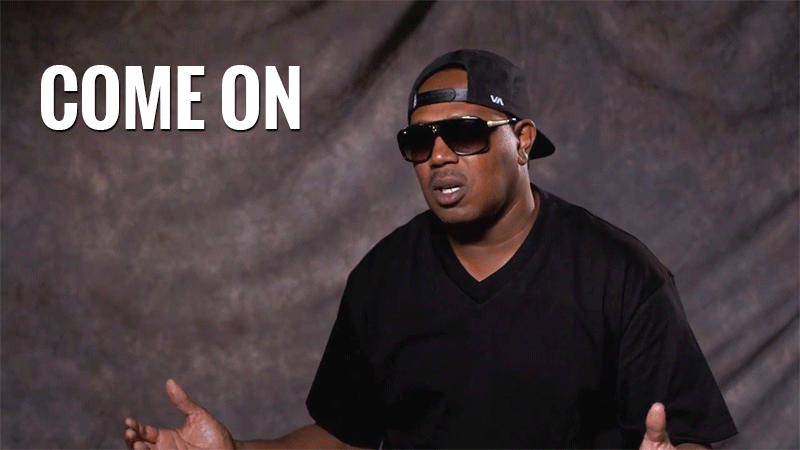 Via GIPHY
Where We Came From
Sure, we've come a long way. Historical ads are notoriously sexist, misogynist and racist. Basically, every "-ist" you could think of. I mean, Van Heusen printed an ad with the tagline, "Show her it's a man's world." Schlitz ran "Don't worry darling, you didn't burn the beer!" Budweiser's 2004 Super Bowl spot showed us why officials aren't fazed by coaches berating them: they're used to their wives doing it. Sure, these are old. But these aren't.
Thankfully, a couple of brands are making work that is more human, relatable and resonant. Whether it's encouraging you to be yourself or to look out for others, or just telling you you're ok, brands are making progress and taking on the role of a life coach.
Our Brand Saviors
Millennials have grown into men and fathers, and our brands have grown up, too.
Just For Men's "Be The Better Man" may be the campaign among this group that shows the most growth as a brand. In 2010, Just For Men was using MLB pitcher Randy Johnson to color his hair so a group of women would "do his yard work and serve him drinks." And now they're telling us to "Be kind and courteous to him, her, them, everyone. Be the better man you are." Kudos.
Harry's "A Man Like You" is up next. When an alien appears and asks a little boy how to be a man, the boy starts with what you think he'd start with. "Men walk with confidence…men know stuff like cars, sports, how to give a good handshake. A man has to be strong, like brave. A man shouldn't be afraid of anything." But the more he goes throughout his day trying to explain what he's not sure he knows, he comes to a conclusion: "The truth is, there's no one way to be a man." This isn't your average razor company ad. It's a brand understanding the uncertainties of its audience.
Gillette's "Your Best Never Comes Easy" tapped Shaquem Griffin to show Old Spice and Von Miller how to properly use an NFL spokesperson. If you've been living under a rock and haven't heard of Griffin, he became the first one-handed NFL athlete last year after being drafted by the Seattle Seahawks. Gillette shot a coming-of-age spot with Griffin, with underlying themes that there is no one way to do anything, and masculinity is about overcoming obstacles.
So why are there so many disposable razor companies? And do we all really look like Sasquatch? Dollar Shave Club's "Get Ready" spot is hilarious and showcases different men who use their products, reinforcing the fact that all kinds of men use their products and, more importantly, there is no one type of man.
Schick Hydro's "The Man I Am" is up next with a series featuring a diverse cast of men who show their personalities, centering around the line, "It takes a man to be yourself."
Bonobos' "#EvolveTheDefinition" is my favorite of this bunch because it calls out the definition of masculinity and turns it on its head. Like Dollar Shave Club, Schick and Just For Men, Bonobos features several different men. But instead of having them all shave or look in a mirror, Bonobos has them read the definition, synonyms and descriptors, and simply records their reactions. It lets them speak and share their thoughts without forcing them into a Daily Grind Wrinkle-Free Dress Shirt. And I applaud them for that.
Last (and cutest) on the list is Unicef and H&M Foundation with "Baby Talk for Dads." The brands got to work with dads, armed with the insight that baby talk early in life can have a profound impact on a child's cognitive development, and fathers speak to their babies less than mothers do. They challenged dads on the street to "goo-goo gah-gah" with their babies and the tough male exteriors were gone faster than I could grab a napkin to wipe my tears. My #brovaries.
Honorable mention for Gillette's recent "The Best Men Can Be" ad.
So Where Do We Go From Here? - The Future
Something as culturally expansive as the concept of gender will always be as communal as it is individual. In the sense that to some degree, we all agree on the boundaries, knowing they will shift over time and that agreement may get stronger or weaker, and that's where it becomes an individual definition.
I also think brands shape culture to some extent, and our messaging should be a force for good at the end of the day. So, to the brands stepping up to the plate and being a positive influence, kudos. I hope it's the norm soon.
What I do know is that for me, personally, masculinity is closely tied to fatherhood. I'm not a father (well, unless you count being a #catdad as being a father), but maybe I will be someday. Maybe I won't. I said it earlier and I'll double down: I honestly think something as expansive as gender identity is as communal as it is individual. Maybe my hunt to figure out what this means is my search to connect with my dad. What I know for sure is this: I won't find it if I don't ask the right questions, and the future of how brands push that definition is bright.