Nebo Shows Office And Shares Secrets During Web Visions Event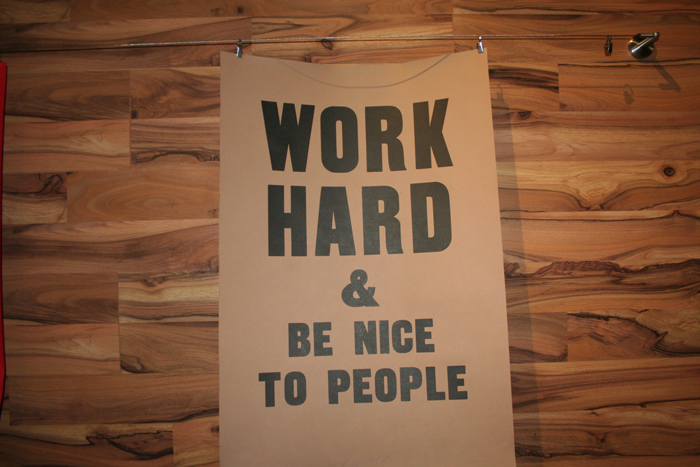 Last week, Nebo Agency played host to a large group of marketers, consultants, designers, user experience designers, and educators as part of the Web Visions Event. Web visions is a global interactive event that explores the future of the web and mobile design, technology, user experience, and business strategy. The event is held in cities all over the world including Atlanta, Portland, New York, and Barcelona.The Atlanta leg of the Web Visions Event took place November 17-18, and included tours of interactive studios in the city, panels and presentations by experts in the interactive space, and a Mobile Hackathon for Social Good. Nebo was more than happy to extend some of our southern hospitality during the event, showing off our space and sharing a taste of our secret sauce.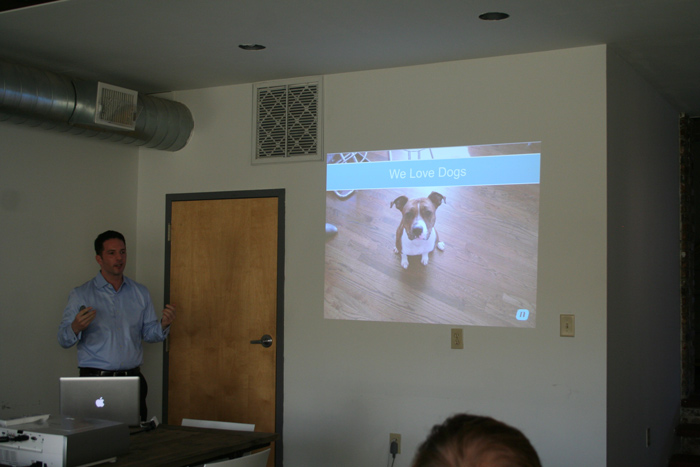 Between bites of Krispy Kremes, sips from our kegerator, and petting our resident dog, Octane, guests learned more about our agency from our CEO, Brian Easter. His presentation was two-fold: it showed what made our agency tick both from a cultural and business standpoint, and how these two aspects of our identity work together to produce amazing design and marketing. Brian shared that we love dogs, donuts, and have a strong passion for the work we do for our clients. Our agency takes a human-centered approach to design and marketing. We don't just design for arts sake, but keep the end user in mind throughout the creative process.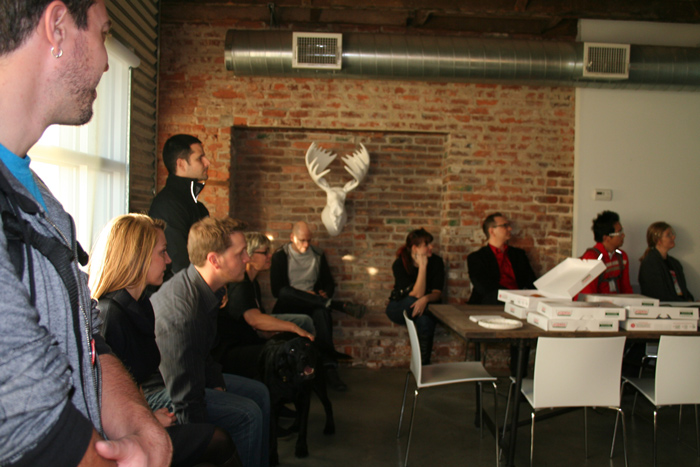 We're scrappy. We have the capabilities of larger agencies, but we have the mindset of a small one. We have won a lot of awards for our work over the years, but we don't let it get to our heads. Finally, he wrapped the presentation by telling people our humanitarian efforts. We're currently running a Digital Dog Adoption Drive, using our agency resources to help find homes for 10 dogs at the PAWS Atlanta Animal Shelter.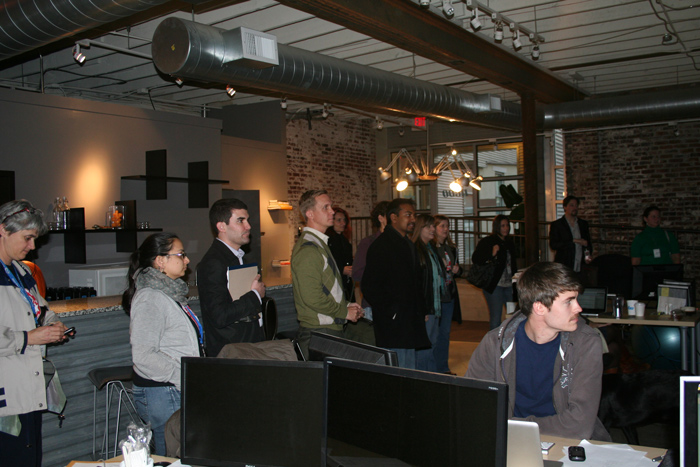 After the presentation, Brian led our guests through our office spaces, named for various characters from Mad Men, and introduced them to a few members of our team, sharing anecdotes and stories. Guests asked a few questions of our staff, while taking snap shots of our space and unique items, such as our gong, moose head, axes, posters, and our question of the day board.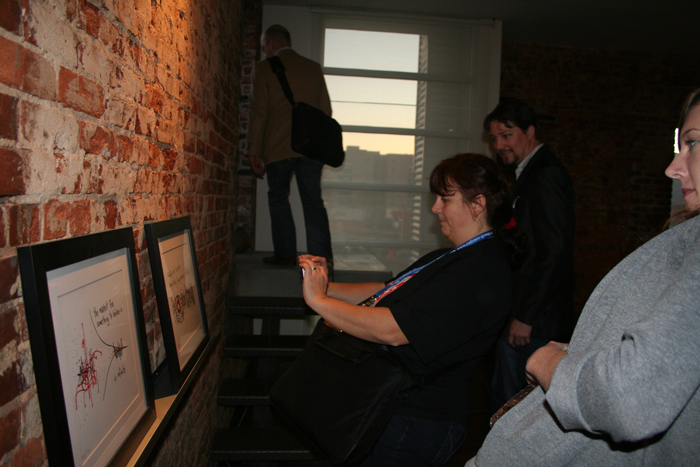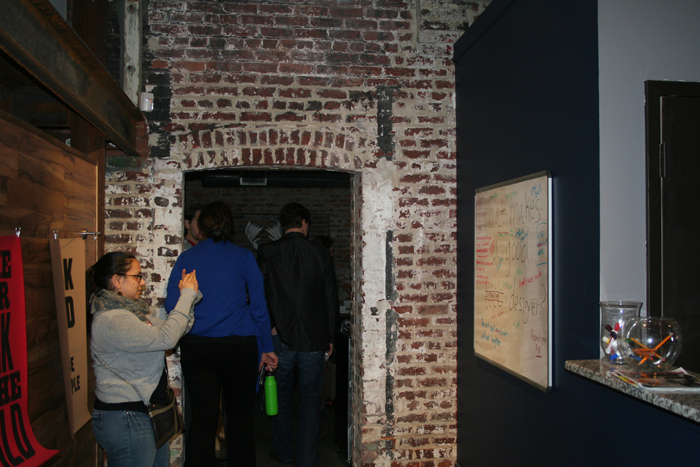 The event wrapped up with the usual fan fare of card exchanges, compliments on the space, and a few pats on Octane's head before heading out the door to another studio stop.