What It Means to Live Our Values: A Cynic's Take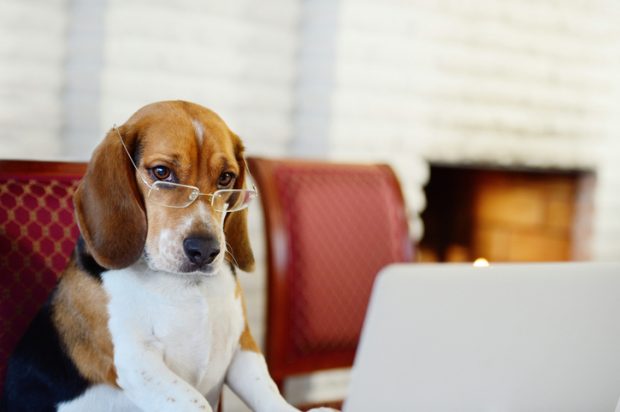 I jokingly like to refer to myself as Old Man Slutzky. While I in no way feel old, 2017 will — terrifyingly — be my 20th year of working in advertising. With this, I have had a number of jobs over the course of my career. Independent of various freelance gigs, Nebo is my seventh full-time agency job.
And while I have only been here a little over three months, I feel like I have found something profoundly different. And in turn, quite meaningful.
(Caveat: I have always mocked various friends of mine for being "agency Homers." They join an agency, and suddenly their social profile is chock-full of every tweet and post of their "amazing" agency. So in reading this, please know that while I am quite Pollyanna-ish at times, I balance it with a healthy dose of cynicism.)
Every agency I've ever been around has some kind of mission statement. And they yell to the heavens all about how important their culture is, and how their people are what make them different. And then, to show just how important their culture and people are, they have a picture of folks playing foosball or Ping-Pong or corn hole. And, of course, drinking beer. Or playing with dogs. Or doing some requisite charity work. "Agency XYZ gives back!" is a very popular thing to post about.
So that all goes back to the title of this post: "Living Our Values."
At Nebo, we have beer(!) and dogs (lots and lots of dogs). We even have a picture in our pitch decks of folks playing corn hole and another of us doing volunteer work.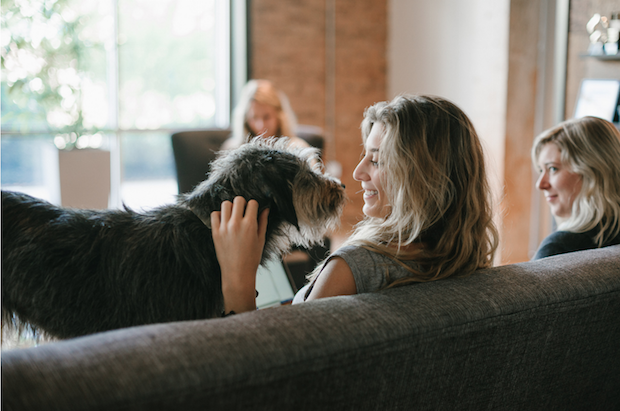 But there is something profoundly different going on here. We don't have a mission statement. (Do not get Brian started on how stupid he thinks mission statements are.) These are our values. We live them. Not once a year, but every day.
And with that, working here is genuinely meaningful. To me. And to others.
A nice sign of this comes down to our swag. At every agency, they occasionally give out hats or T-shirts or various other stuff. And on the day it is given out, folks wear it, but then it gets tossed to the back of their closets and never seen again.
Here on any given day, you'll find five to 15 people in their Nebo gear.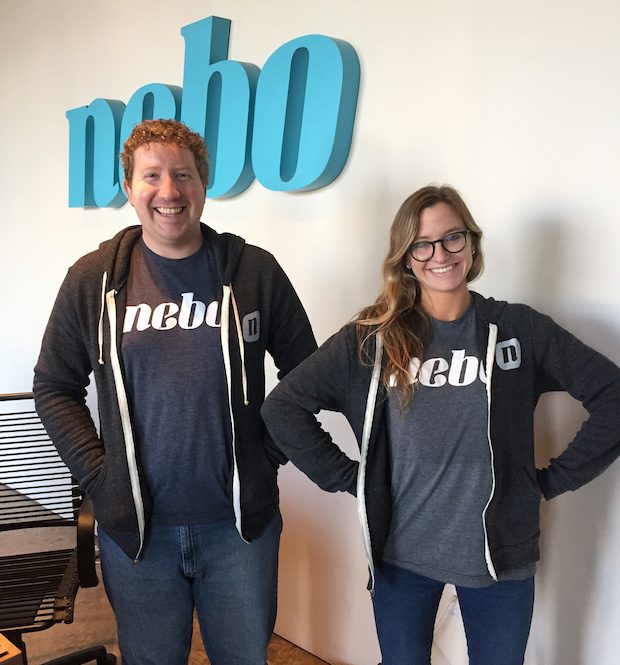 Over my few months, I've collected a couple of pics when it seemed the most rah-rah/cultish. (Folks should consider themselves lucky, I decided not to embarrass them by asking everyone in a Nebo zippy today to come up front for a group picture.)
People wear it so much I feel like I'm on a college campus. (Though It doesn't hurt that our Nebo zippy is quite possibly the most comfortable thing I own.)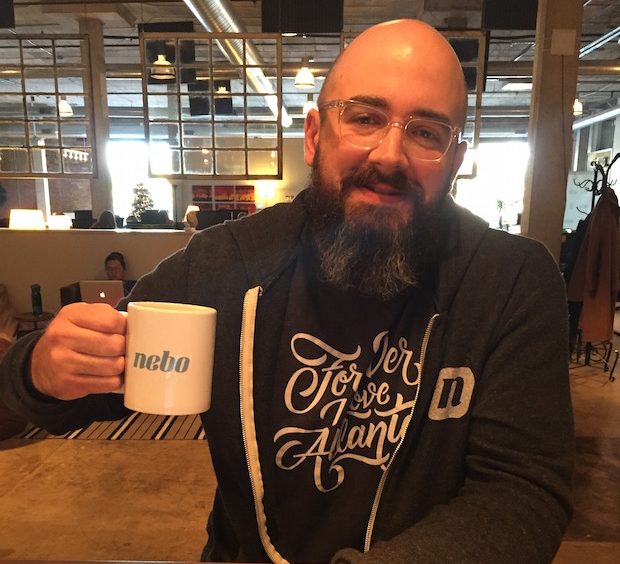 But the clothes are a byproduct. Not the thing itself.
Another way I see us doing this — and at first glance it may not sound too touchy-feely — is through a really extensive use of surveys.
About once a week, a message is sent out via OfficeVibe asking everyone here how they're doing/feeling/thinking. The questions span across a range of topics, and the results aren't put into a folder and ignored. They are really discussed and thought about. It may be surprising, but our founders and president, Adam, Brian and Kimm (or A/B/K as I refer to them when I email all three at once) genuinely care for the mental and physical happiness and well-being of the people who work here. Everyone here is expected to work hard and carry their weight, but we want it to be a good and purposeful experience.
My last example is also what I would consider the most significant. Nebo is 13 years old this month. In all of our years of business, we have never had a layoff.
I will repeat this because, as someone who has possibly been laid off a few times in my career, it is astounding to hear: in 13 years of doing business as an ad agency and growing from two people to 85 full-time employees — Nebo has never had a layoff.
Culture starts at the top, but it's a fight to maintain it. We've done extensive posts about how we fight hire-and-fire culture. But it's all critical to making and keeping us who we are as we've grown, adapted and changed — all while maintaining the core of what makes us who we are.
None of this stuff has happened by accident or luck. It's all through incredibly choice-full actions.
There's a whole lot more I could say about this and cite different things I've seen, but this is enough for now. (I figure it would be good to revisit the topic and my feelings when I've been here six months.)
In conclusion, I would say it is a fool's errand to try and find value and meaning in working in advertising, but damn, I've found it here.
And I'm thankful for it every day.