Let's Get Integrated: A Guide to Paid and Traditional Media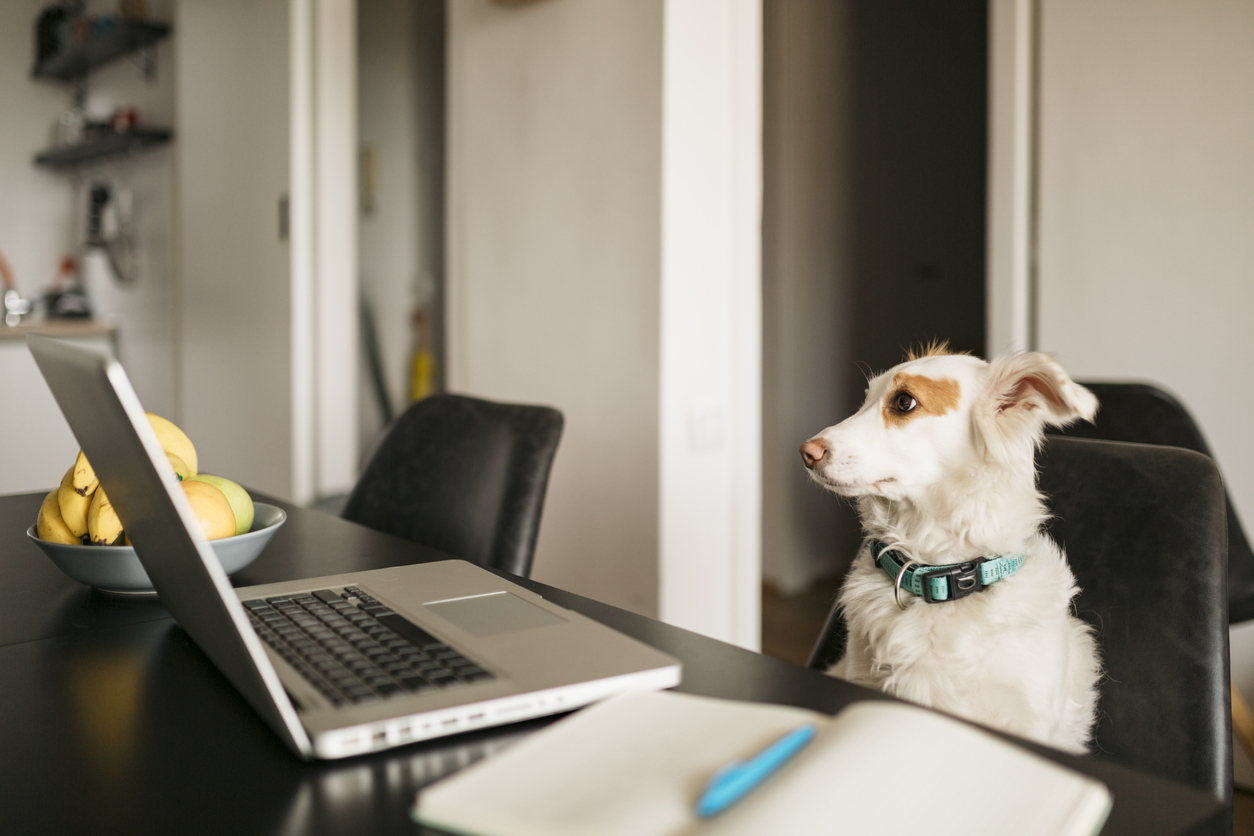 With more and more opportunities to reach users across the web and the world, the need for integrated media campaigns has become a necessity for reaching your ideal audience. People see 4,000 to 10,000 ads every day, and users expect to see the information they want on the mediums they use.
With so many options and channels when it comes to advertising, getting started with your media strategy can be daunting. But never fear — we're here with everything you need to know about the many types of paid media in digital marketing and how they work together. Follow this guide, and you'll feel like an expert in no time.
Different Types of Media
There are many different forms of media in the advertising world. Each media type is valuable and serves a different purpose to support your brand. You may have heard these terms if you work with media, but what exactly do they mean?
Here is a simple breakdown of the three types of media.
Owned - Any media or property that you can control and is unique to your brand. This can take the form of a blog, website, social media account, etc.
Earned - Exposure or publicity gained from methods outside of the brand's control, or attention that is "rewarded" to your business. News articles, customer reviews and word of mouth are all examples of earned media.
Paid - Marketing that you pay for to advertise your business through social media, search engines or other marketing channels.
The Difference in Traditional and Digital Media Advertising Channels
The media types listed above can take a few different forms, whether through a digital channel or a more traditional delivery method. There are key differentiators between traditional and paid media placements.
Traditional - Traditional media is typically defined as any form of mass communication or advertising available before the digital revolution. While there are many types of traditional media opportunities, some common examples include linear television ads, print and local radio placements.
Digital - Digital media channels include any advertising methods focused on digital formats. Digital media is relatively new, as technology has become more advanced. Common digital media channels include social media, search engines and streaming services.
Within each type of advertising channel, different options are available to test and integrate into your media mix. With recent reports noting that consumers had 74% brand recall when the advertiser's integrated strategy carried across mobile, TV and online, there is a heightened importance on including a wide range of channels in your strategy.
Read on to learn about some key channels for both digital and traditional media.
Digital Paid Media Channels
Under the umbrella term "digital paid media", there are several channels that you can use for your paid media campaigns. Paid media plans use a mixture of different channels to make their marketing strategies a success, so understanding the different options available is very helpful to know how to make the strongest impact. Here are some of the most common options for paid media channels.
Display - Paid advertisement placements that appear at the top, side and middle of website content. These ads are highly visual, including images, logos, audio and videos.
Native - Paid advertisements also known as "sponsored content." This ad type adjusts to match the content style of the page it is placed on, allowing for ads to visually align with the surrounding content.
Paid Social - Paid advertising placements across social media channels. Some popular channels include Facebook, Instagram, Twitter, LinkedIn, Pinterest and YouTube.
Paid Search - Paid advertisement placements within search engines. The two main players are Google and Microsoft. However, there are smaller search engines that also offer ad placements, such as DuckDuckGo.
Additional Advanced Media Channels - We are now able to buy more traditional ad placements digitally, opening up additional paid media opportunities like CTV/OTT, audio and digital out of home (DOOH) ads.
When planning out your digital advertising strategy, it's important to consider how channels can interact, as well as how being present across multiple channels can boost performance. Recent studies found that advertising on Facebook can increase the number of branded searches Google Ads advertisers see by an average of 34%, with display campaigns also contributing to an average of a 31% increase in searches for their brand on Google. Increase in brand awareness across multiple channels allows for your overall performance to increase.
In combination with the benefits of being present on multiple digital platforms, including traditional media types in your advertising strategy can support an overall integrated strategy as well.
Traditional Media Channels
Traditional media can also take form through different delivery channels. While there are many forms of traditional media, listed below are a few commonly used channels for traditional media formats that are used today.
Print - Print advertisements are any physically printed form of media. This can include newspapers, magazines and other printed publications. Print can be in the form of owned, earned or paid media, depending on the type of printed media.
Radio - Traditional radio used to focus on broadcasted audio. However, streaming platforms such as Spotify and Pandora have changed the audio landscape to incorporate digital media placements as well.
Television - Television focuses on video advertisements featured as commercials. But with the recent boom in streaming services and smart TV applications, the television landscape has also changed drastically, allowing for more digital-focused buys.
While many of the above examples have been around for quite some time, there is still a high level of value that comes from taking advantage of traditional media types. Despite the rise in digital placements over the past few years, television still remains the largest worldwide media channel, accounting for nearly 34% of total advertising spend in 2019. Taking advantage of these prominent traditional formats in combination with emerging digital placements allows advertisers to benefit from proven tactics while testing newer opportunities.
Media Overlap and Interaction
Paid and traditional media can be highly integrated, and different platforms and channels work together to reach users across the web and the world. While ads are created within individual channels, there are many ways that channels can support each other.
If you are exploring how to incorporate media campaigns into your marketing strategy, it's worth exploring how these different media touchpoints could connect for your audience. Using multiple channels allows you to customize an ad experience that fits best with your customer journey.
When advertisers operate across a variety of media channels, one user can be reached multiple times in different ways. For instance, one user may hear a radio ad, which prompts them to search on Google for a product, where they then may see a paid search advertisement. However, a different user may see a connected TV ad, followed by a social media ad while scrolling on Facebook.
By incorporating a mix of media channels in your strategy, there are many different customer journey opportunities for your desired users. Advertisers that are able to make their customer journey adapt to user behavior are set up for success to meet users where they are.
Why Integrated Media Campaigns Are Key
Based on this information, we come to the question: Why is an integrated media strategy so important in the marketing landscape? With 72% of consumers stating that they want to be engaged with an integrated marketing approach, but only 39% of consumers receiving this experience, there is a large opportunity for advertisers.
An advertising strategy that connects different media channels allows for customization and unique user experiences, reaching users where they are. Whether a potential customer is already searching for a specific product or realizes a need after seeing an out-of-home ad placement, strong strategies will allow businesses to interact with their desired users through multiple unique paths.
The media landscape allows you to strategically use many different avenues to provide the best experience for potential customers. Taking advantage of multiple channels with your media campaigns will set up your advertising efforts for success.