The Hypocrisy of the Chick-fil-A Stance on Marriage Equality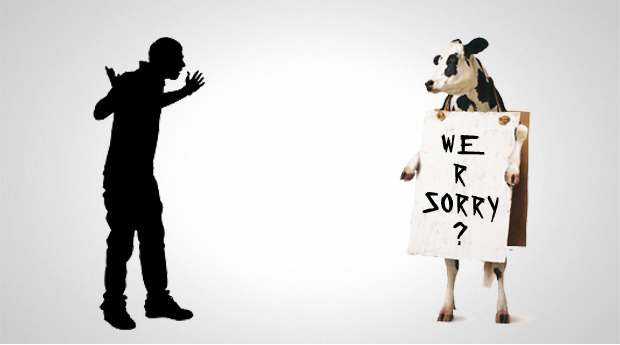 Even if I don't agree with a brand's stance, I'm prone to admire purpose-driven brands. Organizations that simply stand for pushing more product are typically less successful than those with a clear and distinct purpose. Many would argue Chick-fil-A is the embodiment of a purpose-driven brand.
However, their recent PR fiasco regarding marriage equality represents all that is wrong with firms trying to have their chicken and eat it too (corny joke I know…). It's not a secret that Chick-fil-A was built on the foundation of Biblical values, such as famously being closed on Sunday. They've integrated their Christian values into their business processes and marketing alike, and they need to accept both the benefits and the consequences that come with that.
By integrating Christian values into their brand, they've created an evangelical following. In a commodity market, what a brand stands for is often its core differentiator. Fast food is a commodity industry. Chick-fil-A's stance and brand values have helped them transcend market dynamics and be very successful in a tough industry.
With that said, they should expect push-back and respectfully embrace those who choose to boycott their restaurant. It's hypocritical to take a strong stand on the issues, yet be surprised or offended when the people whose beliefs run counter to yours choose not to buy your products.
The PR push after Cathy's comments have probably done more harm than good. Their Facebook response read:
"The Chick-fil-A culture and service tradition in our restaurants is to treat every person with honor, dignity and respect – regardless of their belief, race, creed, sexual orientation or gender. We will continue this tradition in the over 1,600 Restaurants run by independent Owner/Operators. Going forward, our intent is to leave the policy debate over same-sex marriage to the government and political arena.

Chick-fil-A is a family-owned and family-led company serving the communities in which it operates. From the day Truett Cathy started the company, he began applying biblically-based principles to managing his business. For example, we believe that closing on Sundays, operating debt-free and devoting a percentage of our profits back to our communities are what make us a stronger company and Chick-fil-A family.

Our mission is simple: to serve great food, provide genuine hospitality and have a positive influence on all who come in contact with Chick-fil-A."
This says nothing. It's a tepid walk-back saying that we believe what we believe, but if you don't believe what we believe, please continue to eat our chicken because we respect you enough to sell you our food. The choice to integrate religious beliefs into their brand was just that, a choice. Chick-fil-A's conviction in these beliefs is a choice that they must now embrace.
As for those boycotting, what rock have they been hiding under? It's not like Chick-fil-A has been sponsoring Pride Parades and suddenly decided to stop. According to a recent Huffington Post article, "Chick-fil-A donates money to groups such as Marriage & Family Foundation, Exodus International, and the Family Research Council" which aren't exactly pro LGBT organizations.
My point is that both sides are being irrational. Chick-fil-A should drop the hypocrisy. They've reaped the rewards of positioning themselves as a fundamentalist Christian company. They should also embrace and accept those who choose to eat elsewhere because of this.
And everyone protesting should continue to protest or boycott at their leisure, but they shouldn't pretend there has been a sudden change in Chick-fil-A's core values. This isn't a shock. This isn't a radical departure from their brand story. This is who Chick-fil-A is and will always be.
As always, I'd love to have others' thoughts and comments. I'll personally buy the commenter with the most insightful comment lunch at the fast food establishment of his or her choice.