Our 7 Favorite Summer 2017 Ad Campaigns
It's September 22nd, and that means summer is officially over. Though we still have some 90-degree days left here in Atlanta, we're still taking a moment to reflect on our favorite campaigns from the last few months. Some were funny, some were inspiring, but all of them caught our eye.
"Cliffside Shop" - Work In Progress
Why We Love It: Bring on the adrenaline! This is a brand that goes as far as their users. 37.5 placed their 6x10 foot pop-up shop on the edge of the Bastille, handing out gear to any climbers who came their way. Our favorite part of the campaign? 37.5 raised $15.000 for local climbing route improvements and raised awareness for land conservation.
Kate Spade
https://www.youtube.com/watch?v=K8vNZlHeIdA
Why We Love It: Fashion brands rarely have fun with their ad campaigns, oftentimes opting to display their products in a serious, high-class environment. Kate Spade decided to let baby goats climb on them to prove their durability. Adorable and effective.
COVERGIRL's "#ProjectPDA" - Droga5 New York
Why We Love It: Anyone who's ever put makeup on in public knows you're likely to get some side-eye. With their #ProjectPDA Campaign, Covergirl set out to change public opinion. And as someone who's definitely been (gently, lovingly) mocked around the office for reapplying my lipstick, this campaign definitely resonated with me.
Lego's "Build the Future" Campaign - Ogilvy Bangkok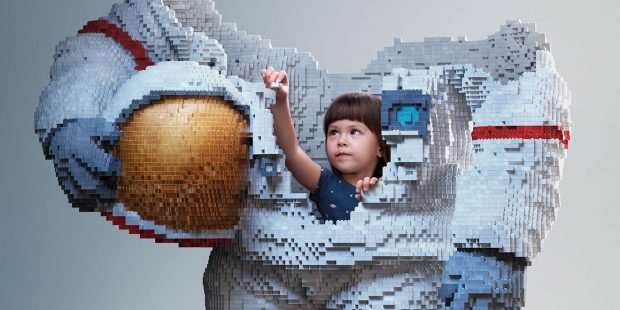 Image Credit: Lego via AdWeek
Why We Love It: Kids are our future, and with this campaign, Lego is making sure we know it. Building their futures from the inside out, these kids prove that they can be whoever they want to be.
Bacardi's "Break Free" Ad - BBDO New York
Why We Love It: Everyone loves to use Instagram's Boomerang feature to capture the clinking of glasses, but Bacardi took the idea and ran with it. Trapping an entire town in an endless repeating loop, only to be broken free by the drink itself put a fun reversal on Instagram's feature.
Axe's "Is It Okay For Guys?" – 72andSunny
Why We Love It: Our society today is no stranger to toxic masculinity, and Axe's campaign brings that to our attention using real data. According to Axe, some 59 percent of men believe they should act strong even if they feel scared, and nearly half think they shouldn't ask for help with their problems. It's time for us to rethink what young men are "supposed" to be like, and start accepting them for who they are.
Heineken's "Worlds Apart" - Publicis London
Why we love it: We write all the time (link) about the importance of brands taking a stand for what they believe in. And unlike some brands who missed the mark this summer, Heineken's "Worlds Apart" campaign proves it's possible to tackle political commentary in a way that sparks real conversation. Perhaps the most important campaign on this list, this video reminds us to put our differences aside and come together. After all, we're all human.