Coming Clean: Online Advertising through the Eyes of a Recovering Ad Blocker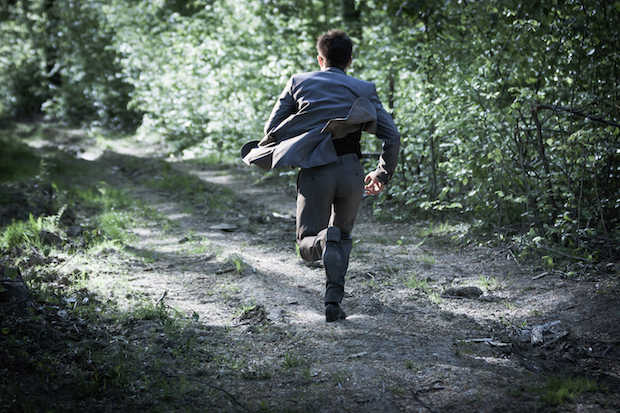 In 2012, I shunned online advertising.
I was trying to write, but, instead of being productive, I was looking for inspiration on my Facebook feed. You know, procrastinating. Just as I was about to come to my senses and start my work, I got a Facebook message from a friend.
"Dude, you NEED to check this band out. It's like the perfect mix of August Burns Red and Between the Buried and Me."
As an undisclosed metalhead, and as a writer looking for any reason to avoid actual work, I took the bait.
Excitement turned to disappointment. Instead of gnarly riffs and grooving rhythms, YouTube served me an ad. And not just any ad — a 30-second spot selling me on the silky-smooth features of Venus Razors.
I installed an ad blocker and didn't see an online ad for three years.
Living a Life without Ads
Now, I'm sure those razors were quite fantastic. Who wouldn't love the benefits of an Olay-infused, contour-tracking razor? But, we still had a problem.
I'm a dude.
No amount of catchy jingles or extravagant ad creative will ever move me closer to buying my very own set of Venus Razors.
I'd seen similarly unhelpful ads like that far too many times. Though I'd never seen that specific ad, the routine of irrelevant promotions plaguing my attempts to peruse YouTube was something I knew all too well. And frankly, I'd had enough.
That night, instead of writing, I installed the latest and greatest ad blocker. Finally. No more ads. No more lazy targeting. No more ill-conceived attempts to get me to click things I don't want to click.
The Internet had never looked so beautiful.
I trucked along for the next few years without any thought of online advertising. Sure, I ran across the occasional sponsored post on social media, but I rationalized each one as a necessary source of revenue for those sites to stay afloat.
I became convinced online advertising was dead. There's no way a spray-and-pray method of advertising could sustain itself, right?
A Story of Reluctant Second Chances
It turns out I wasn't too far off base. Spray-and-pray won't last. But, as it also turns out, blocking ads made it incredibly difficult to grasp the concept of paid media when I started working at Nebo.
"You mean these ads have an actual strategy behind them? And they're sometimes relevant to what I care about?"
I was conflicted. The industry I'd spent years protesting didn't actually sound that bad anymore. Maybe things had changed? I was intrigued. I was skeptical.
This July I finally re-entered the fray of online advertising. Not for intellectual or moral reasons, but for practical ones. The slider on the Nebo homepage wasn't showing up, and I was more than a little annoyed. I fiddled with my ad blocker in every way I knew, whitelisting the domain and adding any and every exception I could think of.
No luck.
Frustrated, I uninstalled the ad blocker to see if it would work.
It did.
I stood at a crossroads. On one hand, I could've spent the next few hours testing different ad blocker plugins to see if they'd cooperate with the slider. On the other hand, I could've accepted my fate as a target for online advertising.
Thanks in large part to laziness, I went with the latter. I haven't blocked an ad since. And you know what? I realized something: today's ads aren't all that bad.
I'm a Changed Man
About a month ago I took the plunge into the world of vinyl. I spent a week and a half putting every bit of research know-how into building the best setup at the most reasonable price. All the while, I scoured Amazon and eBay for the recommendations I'd come across in my research.
Almost instantly, the sites started hitting me with retargeting ads. They offered lower prices, product alternatives and subtle reminders. These ads followed me all across the Internet, and the crazy thing is, because they were relevant, they didn't carry the air of annoyance I'd learned to expect.
What's even crazier? One of the ads worked. The turntable I bought came through an Amazon ad recommending I take advantage of a price before the model was out of stock.
For the first time in who knows how long, online advertisements actually improved my shopping experience. I'm still wrapping my head around the way things have changed during my years away from online advertising.
Seeing and Believing
Of course, things aren't perfect. It's been four weeks since I bought that turntable, and Amazon is still trying to get me to buy a cheaper option. No thanks, Amazon, I don't think a second turntable is going to improve my life at this point. And eBay wants me to return to auctions I never joined in the first place.
I'll be the first to admit online advertising has a long way to go. I see ads all the time that miss the mark. But even "missing the mark" is an improvement because it at least shows we're aiming for something.
Will my resolve hold out? Who knows. One poorly timed ad might be all it takes for a full-blown relapse to kick in. However, I've seen a glimpse of what the future holds. It's not perfect, but it's hopeful.
And until that hope gives way, I'm holding on.