Choose Your Hero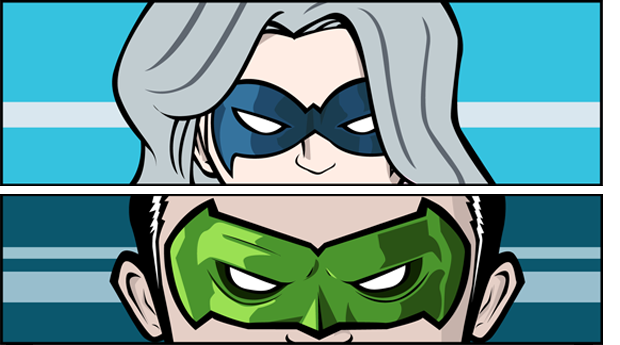 This past weekend was the New York Comic Convention, a major event that drew hardcore enthusiasts and casual spectators to celebrate their favorite heroes in the Big Apple. Not far behind this crowd were marketers, plotting ways to engage the unsuspecting crowd. Two of the most interesting and media worthy came from Craftsman Tools and Kia Motors.
Craftsman Tools, in conjunction with DC Comics, created a comic book starring a new character, The Technician, who handles all the repair and maintenance needs of the Justice League with his trusty Bolt-On System, with nine interchangeable high performance tools!!!!!!!
Because Wonder Woman doesn't have time to do regular maintenance on the Invisible Plane.

And Batman can't be bothered to change his own oil, right?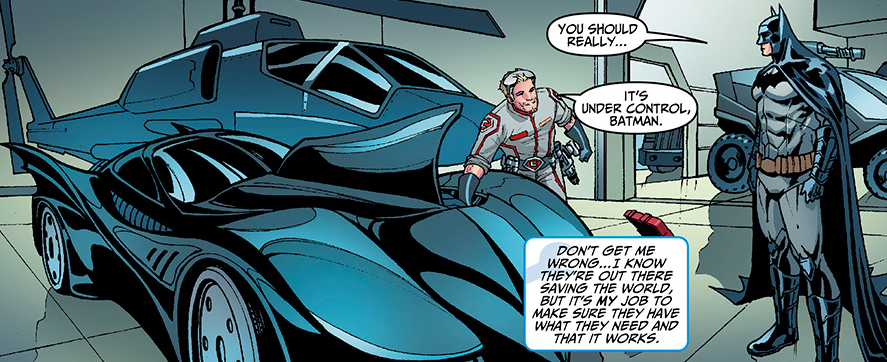 And of course, who's the real hero of the story?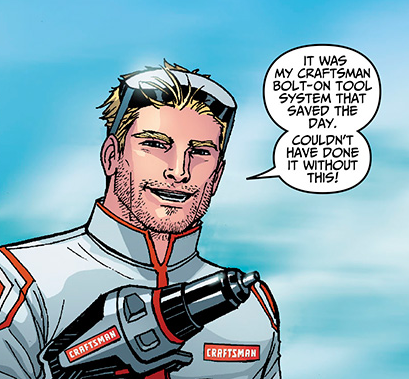 (images source: https://www.craftsmancomic.com/#)
This is expected to be only the first of a several comic projects planned that feature the Technician and the Bolt-On System.
Also working with DC Comics, Kia Motors turned their Optima SX Sedan into the Batmobile. It boasts the Bat Symbol in the grill, 20 inch rims, ninja stars in the console, and even a Bat Suit in the trunk. The Batmobile is the first project in a 10-month partnership to create special edition vehicles based on Justice League characters. Proceeds from the project will support the "We Can Be Heroes" campaign to fight hunger in the Horn of Africa.
To be honest, both projects could be described as weird, strange, or even uncanny. However, as a self-confessed comic book geek, I would have to say the best project came from Kia. Kia made their project about their audience. Craftsman, however, made their project about their product. Advertising isn't about the product itself, but what it can do for the end user. It is about fulfilling something on the chart of Maslow's hierarchy of needs, whether it be basic, or in this case, aspirational.
By focusing on their product, Craftsman alienated their audience—not to mention coming off as posers. In a contrast, the Batmobile taps into feelings of childhood nostalgia and even adult angst. The need to be badass in what most people view as their main source of power and control: their car. Ultimately, their marketing scheme puts you in the driver seat or, rather, the position of the hero.
It will be very interesting to see how these two concepts play out over the next few months, as the Technician continues to save the day with drill attachments and Kia has to eventually design a car based around Aquaman. However, I'd much rather be in the driver's seat of Wonder Woman's Invisible Coupe than marveling over an attachment that helps me change the oil.